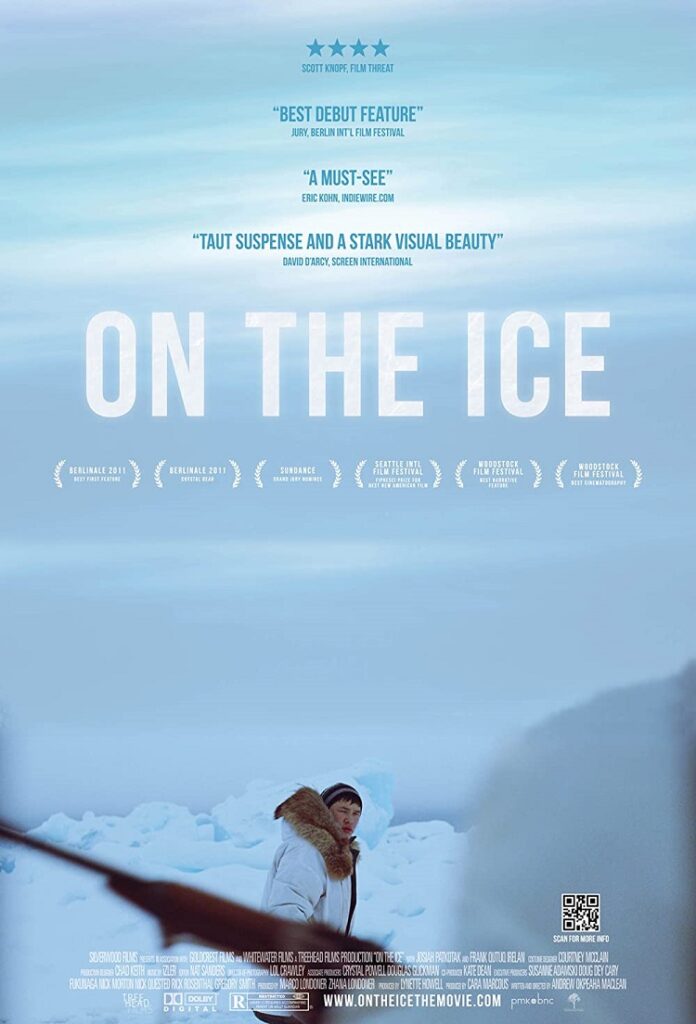 Qalli (Josiah Patkotak) and Aivaaq (Frank Qutuq Irelan) are teenagers living in the town of Barrow, Alaska. One day when the boys are heading off onto the ice to hunt seals, Aivaaq takes off early with their friend James (John Miller) and leaves Qalli behind. By the time he manages to catch up with his two pals, Qalli sees them fighting and rushes in to break it up. But when he does, things have escalated to the use of weapons and he inadvertently ends up stabbing and killing James.
Terrified at what has just happened, the two friends decide to push James and his snowmachine into a hole in the ice and fabricate a story about him driving off into a patch of fog and barreling into the ocean. While the search and rescue team, headed by Qalli's own father, searches for the body, the two boys find it difficult to live with what they have done.
The film was originally released at the Sundance Film Festival in 2011, where it became a Grand Jury Nominee, and took home the Best First Feature award at Berlinale 2011. It is unique because all of the actors are Eskimo and it was filmed in Barrow where the film's director Andrew Okpeaha MacLean grew up. Most people are unaccustomed to what Eskimo life is really like and the film gives a good example of what the modern way of life in a small town is like as opposed to the stereotypical version of what most people think.
Unfortunately, the film doesn't go far enough into the nuances of the culture and lifestyle. Instead it gives a smattering and just lightly touches the effects of alcohol on the native community, the hunting lifestyle, and the loss of the culture, the rich heritage and language that comes with modern society. In order to fully understand those references the audience must have much more knowledge about the issues than what the average person has.
And it's those insights behind the scenes that could have enriched the storyline and raised it to an above-average filmmaking attempt. For without this knowledge, it simply falls upon the normal conventionalities of a film.
The basic story of an accidental death and how they react to that accident is nothing that has not been seen before. The acting is good, but some may find it difficult as the native accent is not commonly heard and can be interpreted as poor speech. The cinematography is fairly simple and straightforward but it feels very real, almost as if watching a documentary. Overall, it's a pleasant film to watch and nice to see something done from a completely different perspective than you are used to.