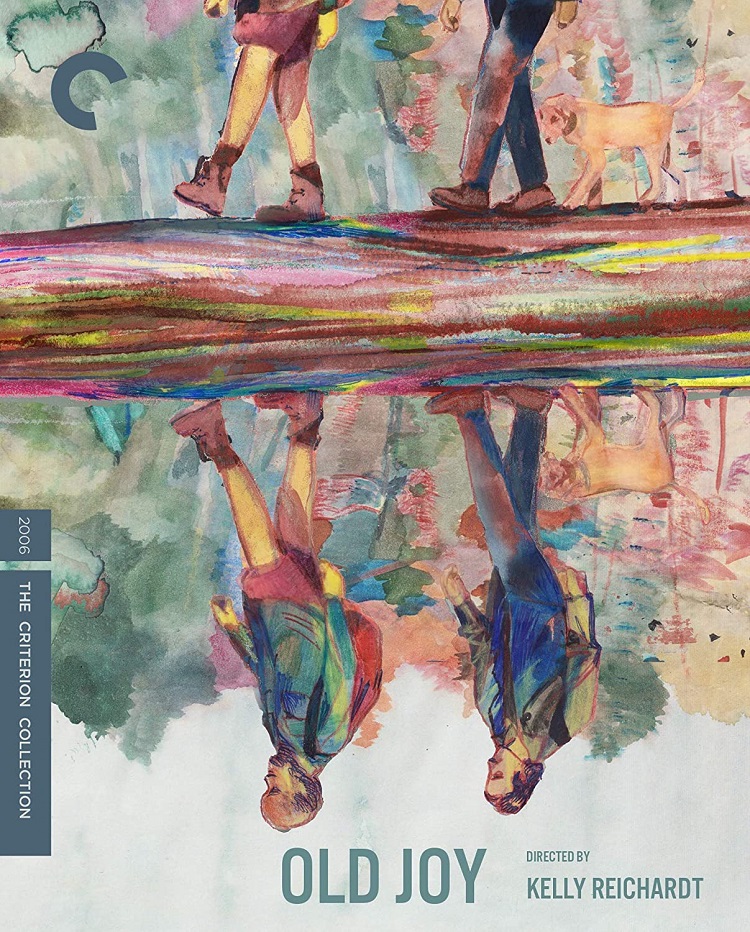 Director Kelly Reichardt has become one of my favorite directors. She is one of the very few maverick filmmakers of landscape and how the supposedly promising aspects of the American Dream can shallow you up. Whether it's women trying to forge their own paths through life (Certain Women), danger for settlers in 1840s Oregon (Meek's Cutoff), a drifter and her dog trying to find their places in the world (Wendy and Lucy), or outsiders fleeing their boring lives but not getting very far (River of Grass), Reichardt has a created a singular body of work that has proven that women can tell compelling stories of ordinary people in extraordinary circumstances. With her 2006 masterwork, Old Joy, she tackles male bonding and the friction that can surface within it.
Adapted from a short story by Jonathan Raymond, the film centers of two old friends, Kurt and Mark, who reunite after several years for a seemingly nonchalant camping trip in the mountains of Oregon. Kurt (Will Oldman) is a nomadic drifter who jumps from one carefree adventure to the next, while Mark (Daniel London) is trying to come to terms with the pressures of being a first-time father. As they venture through one landscape after another with trusty canine companion Lucy and arriving to their final destination, a hot springs in a secluded forest, it becomes pretty clear that they have changed and must deal with the paths they have chosen as they seem to drift further apart based on spiritual conflict, mutual confusion, and their increasingly tension filled relationship.
Basically nothing really remotely happens in the film, and that's where the brilliance and melancholy comes from. There's no real resolution; life is all about ambiguity, and you're not entirely sure what's next, but the journey is sometimes worth the trip. There are no special effects, explosions, deadly risks; it's just fleeting glances, quiet emotions, and subtle conversation. With Old Joy, you get beautiful, extended shots of nature and surrounding pastures; you also get unselfconsciously, naturalistic performances from both Oldman and London. There is the matter of a richly poetic score by Yo La Tengo that otherworldly complements the film as well.
Despite being very light on supplements on the new Criterion release, they are still strong enough to get a feel of what the overall production was like. There is a new, enlightening conversation between Oldman and London; a new, informative interview with Reichardt; an interview with author Raymond as he shares his views on Reichardt's interpretation of his story; and an interview with cinematographer Peter Sillen, discussing the technical details of the film. Rounding out the release is a booklet featuring a new essay by critic Ed Halter, and most welcoming, Raymond's original story in its entirety.
In conclusion, I have nothing but rave things to say about this terrific film. Yes, most people's patience will be tested by it, but it you just give it a chance, I think that you'll find it quite reflective and moving. A Reichardt film will do that to and for you. Old Joy is just one of many reasons why her work is one of the most astounding in the history of independent cinema. It's a true must-see in my opinion.