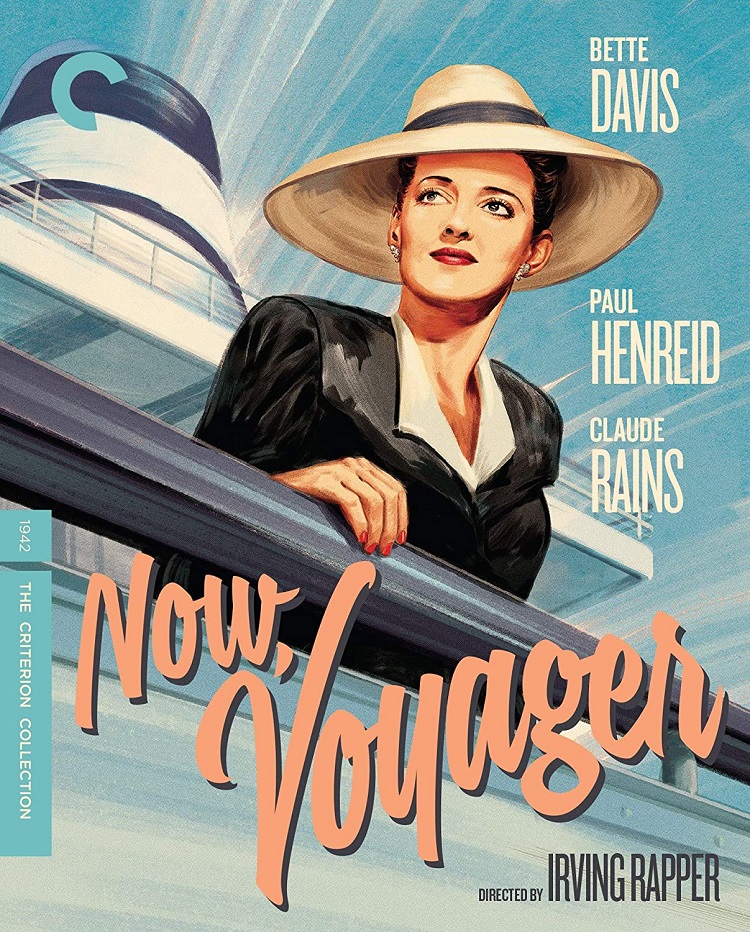 With her saucer eyes, unparalled intensity, and unbridled non-vanity, Bette Davis has been and still is regarded as one of the greatest stars in Hollywood history, and rightly so. She always brought her signature style to every role she portrayed, even the lesser ones, with honesty and unapologetic passion. Arguably, her performance in Irving Rapper's celebrated 1942 adaptation of Olive Higgins Prouty's novel of psychotherapy and family dynamics: Now, Voyager, was her at the pinnacle of her gifts, at least until her most cherished role as Margo Channing in All About Eve.
She plays Charlotte Vale, a nervous and neurotic spinstress on the verge of a nervous breakdown, mostly based on her relationship with her frighteningly stern and tyranncial mother (Gladys Cooper). Because of this, she guards herself as worthless and extremely unsignificant, until Dr. Jasquith (Claude Rains), a kindly and dedicated psycharist, sends her to a sanatorium to help her recover and bring out her confidence and beauty that she unknowingly possesses. After this brief time, she goes on a cruise and meets Jerry (a charming Paul Henreid), a dashing but unhappily married man, which helps her discover the independence she's always longed for. However, she has to come home and face her mother, and while trying to forget Jerry, she wonders if she'll ever succeed of finding her happiness.
No matter how many times I see it, I always think that this is melodrama of the highest order. It may be a weepfest, but it's a really good one. There's many moments that have become film legend: Davis' introduction as the nervous wreck in the first half of the film; her re-introduction as the new, more confident Charlotte Vale; and the cigarette trick, especially at the end, where Henreid lights two at once and gives one to Davis. There's also the famous and ambigious end line: "Oh, Jerry, don't let's ask for the room. We have the stars." There's also the stunning performances of Henreid, Rains, Cooper, and Janis Wilson as Tina, Jerry's daughter, a little girl Charlotte meets at the sanatorium, whom she takes under her wing and helps her find her worth and confidence, like she did. This and Max Steiner's incredible, Oscar-winning score, all adds up to a supreme "woman's picture" that continues to hold up beautifully, even after eight decades.
The Criterion release is an amazing one with a new 4K restoration, and these terrific supplements:
Episode of The Dick Cavett Show from 1971 featuring Davis
Interview from 1980 with Henreid
New selected-scene commentary on the Steiner score by scholar Jeff Smith
New interview with film critic Farran Smith Nehme on the making of the film
New interview with costume historian Larry McQueen
Two radio adaptations from 1943 and 1946
There is also a great new essay by scholar Patricia White and a 1937 reflection on acting by Davis.
I know that the line "they don't make em like this anymore" is cliched, but that definitely applies to Now, Voyager. It's a superior tearjerker with Davis pulling out all the stops to deliver another iconic performance. It and the film is one of the many reasons why classic film is always watchable and easy to come back to, especially if you really, really love the movies.