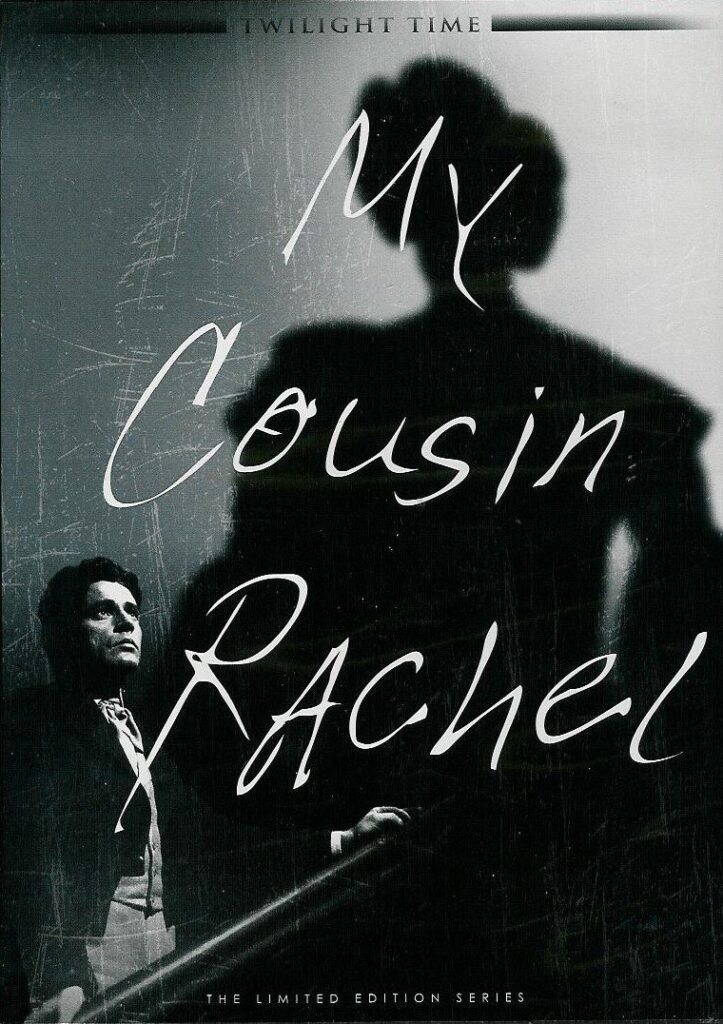 What's this? A Victorian Era psychological thriller from the writer of Rebecca and The Birds? Why, yes, indeed! Based on Daphne du Maurier's then-new novel of the same name, My Cousin Rachel brings us a tale of mystery and romance starring Olivia de Havilland and Richard Burton, set in Cornwall, England in the latter half of the 19th Century. Nobleman Philip Ashley (Burton, in his first American role — a part which prompted the movie's theatrical trailer to promote him as "a bright new star") has always admired his older cousin Ambrose (John Sutton), who raised him to be the snobbish aristocrat he is today.
When Philip begins to receive mysterious letters from ailing Ambrose, confessing that his new bride, Rachel, is to blame for his torment. A visit to Ambrose's Naples home reveals that his beloved cousin has passed away, presumably from a brain tumor, and has left the entire Ashley Estate to him. Philip, however, suspects the as yet unknown Rachel is truly behind the incident, as declared by Ambrose's letters. Returning to England, Philip soon meets Rachel Sangalletti Ashley (de Havilland, whom the film's trailer affirmed was "the only star in the world that could play [her]" — which is particularly amusing since both Greta Garbo and Vivien Leigh turned the part down before Olivia was cast), whom he instantly is drawn to.
Despite his suspicions that she is of the devil and possibly murdered Ambrose, poor Philip begins to fall in love with his cousin (ah, the nobles!) Rachel, torn between his feelings of inexperienced lust and vengeful sorrow. Further revelations alert Philip to the fact that Rachel had been married to a wealthy Italian count prior to Ambrose (who also died), and that the suspicious lady keeps poisonous seeds in her desk. Nevertheless, the fool-hearted Ashley heir continues to woo the possible demon, all the while knowing full well that this tale of Gothic romance in all likelihood won't have the happiest of endings. Audrey Dalton, Ronald Squire, and George Dolenz (father of Mickey) co-star in this parable of poisonous passion from 20th Century Fox and director Henry Koster.
The niche market label Twilight Time presents this oft-ignored classic for the first time on DVD. The audio and video presentation here is commendable, especially if you compare it to the disc's included trailer, which is one of three bonus items here. The second special feature is an isolated music score, which brings out the best of Franz Waxman's score, while the third is a booklet containing an in-depth essay on the feature film by Julie Kirgo.