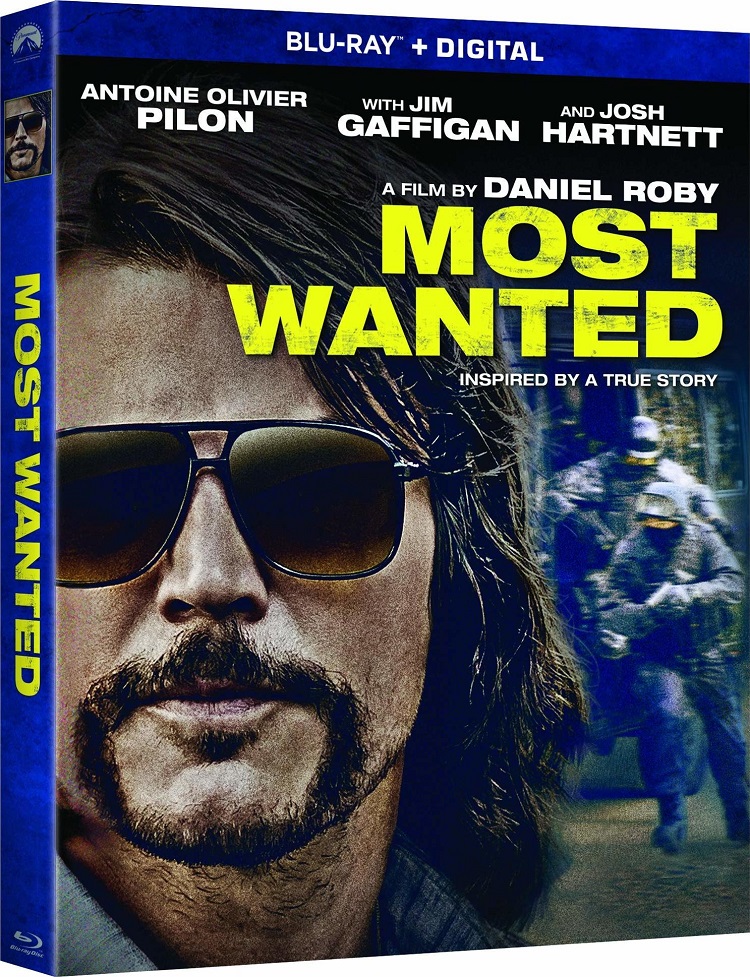 Written by Ram Venkat Srikar
Daniel Roby's Most Wanted (also known as Target Number One) begins with Daniel Léger (Antoine Olivier Pilon) a troubled young man, receiving his first paycheque as a lumberjack. It's a cheque, remember. Moments later, we see him talking over the phone with his mother, who is clearly suspicious of him when he asks her credit card number citing he doesn't have money at the moment. Convinced that he'd use the credit card to buy drugs, his mother hangs upon him. With no money at his disposal, he takes off on his bike without paying i.e. robbing the store. These two scenes elucidate Léger's only two character attributes – a troubled lonely man and a small-time crook – which persist through the film switching from one to the other. In the next scene, we meet Victor Malarek, a real-life journalist on whose investigation the screenplay is woven around, played by Josh Hartnett, spreading Brad Pitt vibes. In Malarek's introduction too, we get to witness his earnestness towards journalism and how his job is taking a toll on his personal life, the two attributes that shape his character. You see that the film is playing by the rules.
When Léger runs into the shady Picker (Jim Gaffigan), who the former should have felt is too good to be true, months of soberness go down the drain and he is sucked back into the void of addiction. Parallelly, we are introduced to Narcotics Officer Frank Cooper (a terrific Stephen McHattie), who we know for sure is going to play a crucial role in the bigger scheme of things. Then we transpire along with Malarek that Canadian Narcotics' operation in Thailand resulted in the arrest of a drug lord and death of a Canadian officer, not Cooper, don't worry he is the primary adversary. It's by no means of surprise that Léger ended up in a Thai prison, branded a druglord, considering what the film's synopsis reads. The narrative asserts more on how he ended up there than how he fought his way out of the prison, among which I believe the latter would have made a far intriguing story.
Despite the prevailing monotony, it's never tedious considering there is an underlying tension amid the bad choices Léger continues to make one after the other, proving that he is no saint, but not as a bad person who would receive 100 years of imprisonment in a Thai prison. Shot by Ronald Plante in a new reporting style, the cinematography aids the tension, always making us feel like the characters are being spied upon. Like Léger, the screenplay too finds it arduous to gain a foothold of what it wants to be. I don't wrong the filmmaker's decisions but the subject matter holds tremendous potential to be an investigative drama, a thriller, a legal drama, or a prison drama on the lines of Midnight Express. Unlike Midnight Express, the protagonist here is lured into the cage by Canadian Narcos, who stage the entire busting akin to a street performance, but the performers have the faintest of the idea that it's a trap. However, it feels like the screenplay – that holds back pivotal busting till the last act – tries to tick off every existing documentary troupe. Ethical journalism, tick; journalist's straining relationship with family, tick; a victim's hardships in prison, tick; government coverup, tick; distress caused to the journalist for locking horns with the government, tick; tick, tick, and one more tick. As a conscious creative choice spread through the screenplay, it's not primitive but certainly holds back the film from leveraging the full potential of the subject matter.
Facets that I expected to hit like a truck, Léger's weary relationship with his parents, for instance, are diluted to dialogues, creating a wide cleft between us and the characters we are supposed to root for. I discern there are bigger things at play, but a drama like Most Wanted – cautiously devoid of car chases, gunfights, and violence, banking on its characters – needed strong emotional resonance to invigorate itself.