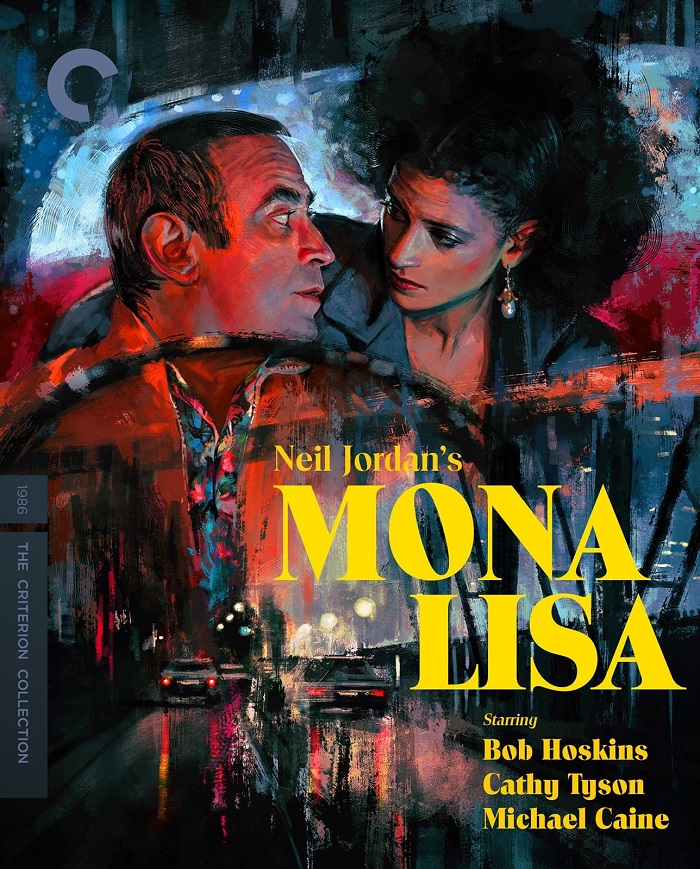 The first time I remember seeing Bob Hoskins was as Eddie Valiant the hard-boiled, yet ultimately soft-hearted detective working for a Bugs Bunny-esque cartoon rabbit in Who Framed Roger Rabbit? (1988). I loved that movie as a kid, and Hoskins was incredibly memorable in it. I don't think I saw him in anything else until Stephen Spielberg's Hook in 1991. Thus in my teenaged brain, Hoskins was a guy who played oddball characters in family-oriented films. It wasn't until years later that I realized he had one of the more diverse careers of any actor of his generation.
Hoskins was a great actor as can be seen by many, many accolades, but he never became a huge movie star. His short, stocky build and let's just say less than full head of hair made him less than ideal for leading man status. But he knocked out an impressive career as a character actor in comedies, dramas, and just about everything in between. This is a man who played in both the Spice Girls movie and Pink Floyd's The Wall. In the same year, he was nominated for a Golden Raspberry for his performance in Son of the Mask he also won a National Board of Review Award for Mrs. Henderson Presents. What I'm saying is this is an actor with a diverse career.
I've recently discovered two of his best films, both crime dramas set in London set in the early 1980s. In The Long Good Friday (1980) Hoskins plays a crime boss looking to go legit with the help of the American mafia. He's as intense as he is brutal. With Mona Lisa (1986), he's a low-level gangster with a tender side. Both films are excellent. Mona Lisa has just received a spiffy new Blu-ray release from Criterion.
Hoskins plays George, a small-time gangster who has just gotten out of prison after doing a seven-year stint. He visits his wife and teenage daughter with a bouquet of flowers but is kicked out with a shout. George yells back, throws a garbage pail at the door, and kicks a car. This isn't the only time we'll see him react with a burst of anger and violence.
He hunts down his old boss, Denny Mortwell (Michael Cain). The film never says what George did time for, but he seems to think Denny owes him something for it. What he gets is a job as a driver for Simone (Cathy Tyson), a high-end call girl. At first, the two clash – she thinks he's a low-class, low-rent hood; he thinks she's a "thin, black tart." Looking at his shabby clothes, she gives him some money to buy new ones. He comes back with a bright, Hawaiian shirt. She takes him shopping for some nice suits.
He drives her to fancy hotels and waits in the lobby for her to come out. The first time he does this she shouts at the waiter for a Bloody Mary. Later, we see him ask nicely for a cup of tea. She's sophisticating him (though not entirely for when the waiter asks him he'd prefer Earl Gray or Lapsang Souchong, he replies, "No, tea.") He takes her to a fancy mansion where she meets a rich Arab. She has regular clients. When they are in the car together, they talk. They become friends. He begins to fall in love with her. She regularly asks him to drive down one seedy street where a cavalcade of street-walkers go looking for trade. Simone says she used to walk these streets before she found her way into the higher-end of things. But she's got a friend, a teenage girl, who is still out there somewhere.
She asks George to find this girl. He wanders through the dark back roads of London working his way into one sex shop after another. In a scene that resembles Taxi Driver, he finds himself with a very young girl in a motel room. She awkwardly tries to be sexy while he pushes her away wondering how he found himself in this situation. Later, he sees her on the street and takes her to a shop for ice cream, wishing he could truly help her.
Eventually, we learn that Denny had ulterior motives for having George drive Simone around. He tells George he needs to find out about what Simone does with that Arab, presumably to blackmail him or perhaps to push into his territory. Simone may not be the call girl with the golden heart either. George, however, seems like a genuinely decent person. For sure, we've seen him explode into violent outbursts, and he did just get out of prison, but the feeling I get is that he never wanted to be a gangster. It seems to have been the role he had to take due to his background and circumstances out of his control. We see him in tender moments trying to regain a relationship with his daughter. He is kind to the young prostitutes he comes across. He's willing to do anything for Simone because he genuinely cares.
Hoskins is fantastic. He's a wounded bulldog searching desperately for love. He displays an intensity paired with deep sensitivity that's a wonder to behold. Cathy Tyson is likewise magnificent. She's a distorted mirror image of George. She's hard from a life on the street, but there is a tenderness underneath as well. She's been out there too long amongst the pimps and gangsters. She knows how to manipulate to get what she wants.
Mona Lisa was director Neil Jordan's breakthrough film. He films it like a romantic film noir. This was my second time watching it and I liked it even better this time.
Criterion has given it a new 2K restoration supervised by Neil Jordan. Extras include a wonderful archival audio commentary by Jordan and Bob Hoskins, a new conversation between Jordan and actor Cathy Tyson, moderated by critic Ryan Gilbey, an archival interview with Hoskins and Jordan at the Cannes Film Festival plus an essay from Gilbey in the booklet.