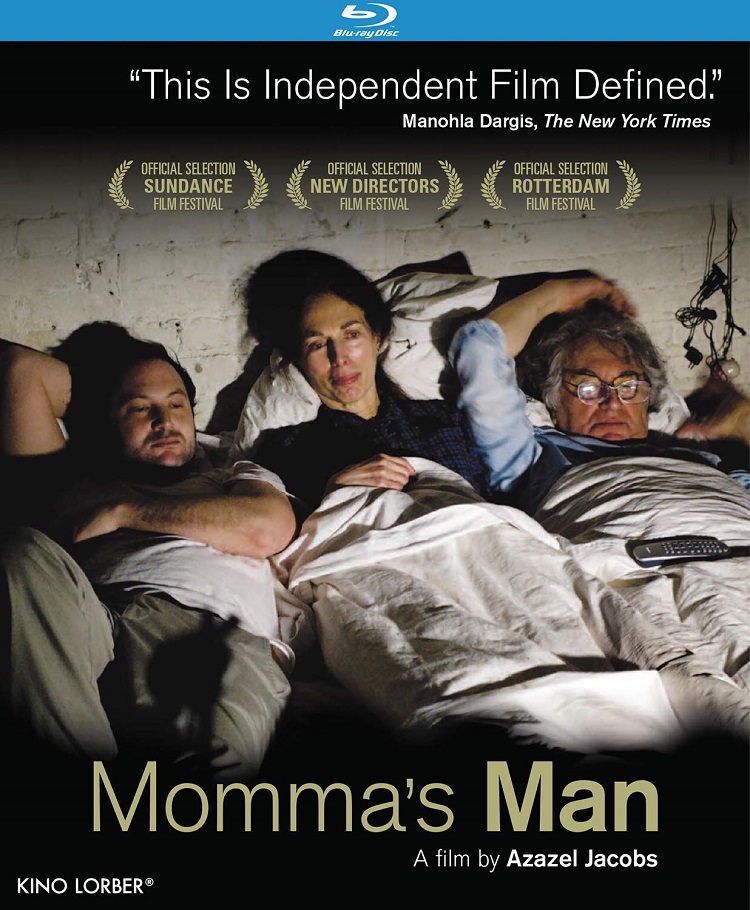 We all have moments of reflections and uncertainty, whether we are so eager to grow up into adults, or when we are adults sometimes we see that maybe being so is not exactly what we thought or hoped for. We think that when we get older we have more freedom and decisions to make ourselves. However, we can get discouraged about the many responsibilities that we have to deal with when getting to a certain age. And I think that director Azazel Jacobs' beautifully subtle 2008 indie Momma's Man definitely and successfully defines that subject.
Mikey (Matt Boren) is a business man with a wife and kid, who travels from Los Angeles to Manhattan for a meeting. He takes a detour and visits his bohemian parents (Azazel's real-life parents Flo and Ken Jacobs) in the cocoon-like, dimly lift loft where he grew up. Overcome with nostalgia and a chance to relive his lost days of youth and adolescence, he decides to stay for a while. However, as the days and nights wear on, the fear of adulthood turns into an unexpected midlife crisis for him. Both of his parents and his wife grow increasingly concerned as he slowly starts to slip in the grip of the awkward youth that he has never seemed to escape, or perhaps even wants to.
This film is a slow burn, which retains its sheer moodiness and turns into a portrait of the yearnings of an imperfect past and a fear of the future. Mikey (amazingly portrayed by Boren) is a character that we can all relate to. We're frustrated with him because we all have those events of life, but at the same time, you just want him to gets his act together and finally go back to take care of his own family.
The Blu-ray from the good folks at Kino Lorber has a great new restoration and special features including a new commentary with director Jacobs; Momma's Family, a behind-the-scenes documentary; Rain Building Music (the first film from Jacobs, made in 1991); audio conversation with Jacobs and his parents; deleted scenes; trailer; and production stills gallery.
Due to its slow pace, its another of those films that wouldn't suit most people, and that's unfortunate, because they're really missing out on a true American independent original, one that uniquely shows the honesty and truth (for better or worse) of being an adult and struggling to cope with it.