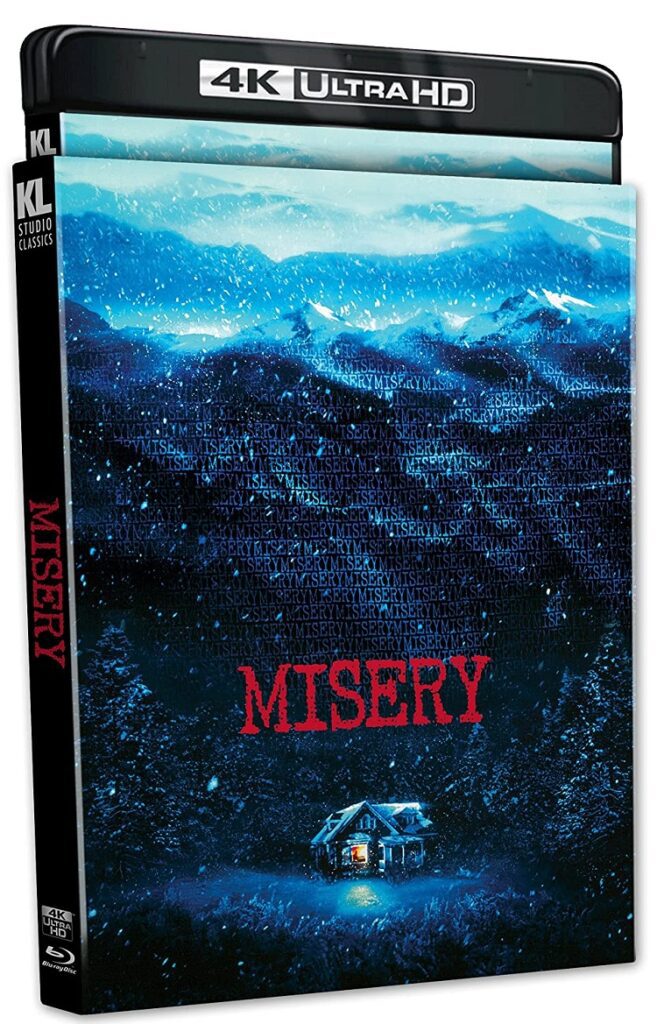 What else can one say about director Rob Reiner's still iconic 1990 adaptation of Stephen King's 1987 novel that hasn't been said before? It's a film that continues to give many people the heebie-jeebies, and remains a chilling cautionary tale about celebrities and the fans that love them (perhaps a little too much). From Kathy Bates' immortal Oscar-winning performance, to its infamous hobbling scene; it also has never lost its power as a true pop culture classic, even after 31 years.
If you're one of the very few people who doesn't know the premise of the film, then let me catch you up to speed. The film stars the great James Caan as celebrated author Paul Sheldon who gets into a really bad accident while driving up to the mountains. He gets rescued and nursed back to help from his "number one fan", Annie Wilkes (Bates). At first, she seems sweet, nonchalant, and is obviously very ecstatic to have her all-time favorite author all to herself. However, he figures out pretty quickly that her elevator doesn't go completely to the top. It definitely makes a pit stop in the middle as her obsession with him takes a really nasty turn, especially when Paul decides to kill off her favorite character, Misery Chastain. As she forces him to rewrite his new novel and bring Misery back, he has to find a way to escape before he really finds out that Hell hath no fury like a scorned female fan.
There are many other reasons why Misery continues to work so well, besides Bates' signature role . It contains one of Caan's best roles/performances; stellar direction by Reiner; a really knockout screenplay by the late, great William Goldman; and plenty of white-knuckle suspense. Celebrity stalking wasn't really a topic then, but after the film's release, it had to be brought out into the public consciousness. It's still unfortunately an issue that continues today. Someone can easily take their love for someone else one step too far, and Misery definitely showcases that in a truly honest way. And for that (and many other reasons), it will always be one the most essential films ever made, horror or otherwise.
Making its 4K debut this week, it does have most of the special features from previous DVD/Blu-ray releases, especially the Scream Factory one. However, the latter has the new interviews with both Reiner and special effects legend Greg Nicotero. So if you want access to those, then keeping the SF edition would be a good idea. But whichever release you own, you'll still have one of the all-time classics of horror-thriller-suspense. It's just a timeless film, one that still makes you want to hold on to your feet.
Other releases:
High Sierra (Criterion): The legendary Humphrey Bogart stars in the Raoul Walsh film noir as Roy Earle, a gangster on parole after a large prison term. He has no intention of turning over a new leaf, as he masterminds a heist at a resort hotel. This of course leads to his ultimate downfall. Also with Ida Lupino.
Inglorious Basterds (4K): Quentin Tarantino's bloody epic where a group of Jewish-American soldiers on a mission to take down the Third Reich.
Deadly Friend (Scream Factory): Wes Craven's cult classic about a new kid in town who plants his robot's brain into his lovely neighbor's one after she's been killed by her abusive father.
The Green Knight: Dev Patel stars as Sir Gawain, King Arthur's reckless and determined nephew, who embarks on a quest to confront the title character, a gigantic emerald-skinned stranger and tester of men.
Legend (Arrow): Ridley Scott's 1985 fantasy starring Tom Cruise as a young man who must stop the Devil from destroying daylight and his love for a beautiful princess (Mia Sara).