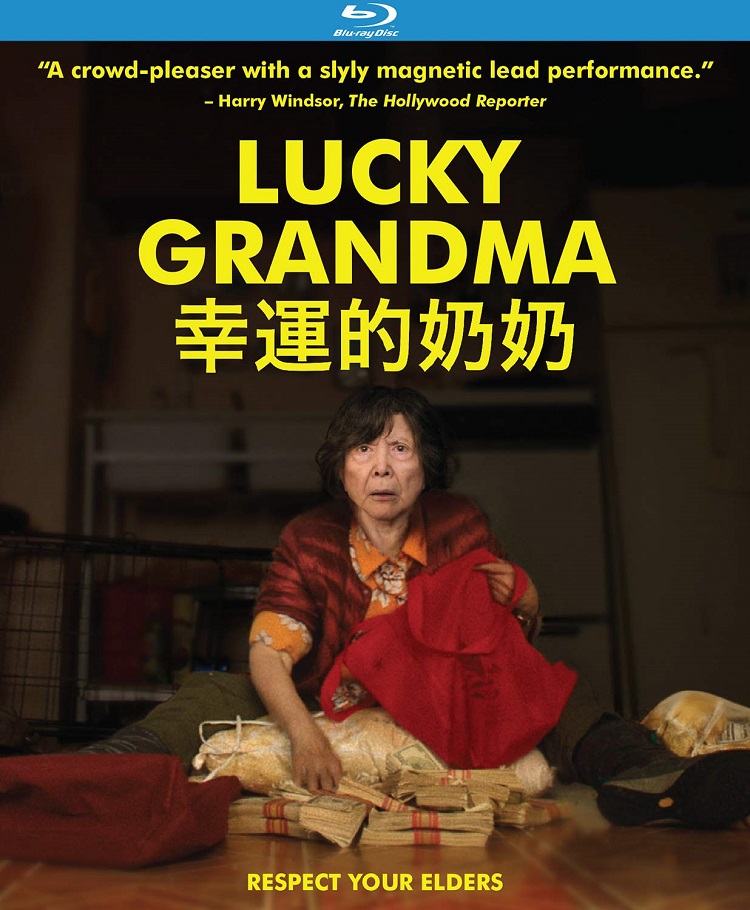 After her husband's death and an auspicious fortune-telling reading, chain-smoking, cranky Grandma Wong (Tsai Chin – Joy Luck Club, Casino Royale) decides to empty her bank account and get on a Chinatown casino express bus to try and test her luck.
She decides to follow her fortune teller's forecast and plays her lucky number 8. It works great at roulette, craps and every game she plays and the chips stack up – until she lands at a private table, where both her luck and chips evaporate. So, it's back on the Chinatown bus, where she sits next to a man with a gang tattoo on his neck who quietly dies of a heart attack. He also happens to have a duffle bag full of cash, which the ever unflappable Grandma decides to take home with her. She contemplates the bag's contents – stacks and stacks of bills and a girly magazine. When she adds the magazine to her husband's shrine, we know that she has decided to keep the money.
Director Sasie Sealy uses Chinatown locations to help the audience get to know Grandma better and to tell her story – crowded import export shops, restaurants, and a spa all provide a backdrop for Grandma Wong to briefly enjoy her newfound wealth – before gang members show up looking for the missing cash. She also uses vignettes to frame some of the shots, which suggest Grandma Wong's narrowing vision in places with low lighting. Or maybe it is less the quality of her vision than the narrowing of her resolve to only see what she wants to see once the money enters her life.
Even with multiple gangsters pursuing her, she is undeterred. Instead of going to her family or police for help, the fiercely independent octogenarian goes in search of a rival gang's boss in order to hire protection in the form of a bodyguard, the very large but lovable Big Pong (Corey Ha).
Blu-ray extras include the theatrical trailer and behind-the-scenes featurettes ("Asian Influence," "Why is This important?," "Unfiltered with Tsai Chin," "Meet the Characters," "Tribeca Premiere," "Supporting Underrepresented Stories" and "Women in Film"). The filmmakers discuss their Asian-American heritage, how that plays into the story and getting a grant to make the film. Their 85-year-old star, Tsai Chin, points out that very few films feature an elderly Asian female protagonist in every shot, and how shooting Lucky Grandma was a delightful experience for her.
Sealy's Lucky Grandma, which debuted at the 2019 Tribeca Film Festival, was the second recipient of AT&T's Untold Stories grant. It is a dark comedy that at times can get very dark. But it is also an exploration of aging, independence and culture. Grieving. Fate versus luck. And that actions have consequences. Tsai Chin, like the film, is simultaneously ornery and delightful. It is Sealy's first feature, which she co-wrote with Angela Cheng, and we should be hearing much more from them in the future.
Lucky Grandma is in color and has a running time of 87 minutes. It has an aspect ratio of 1.85:1, 1920 x 1080p and looks great on a high definition television screen. Sound is 5.1 Surround and 2.0 Stereo. Language is in Mandarin, English, and Cantonese with optional English subtitles.