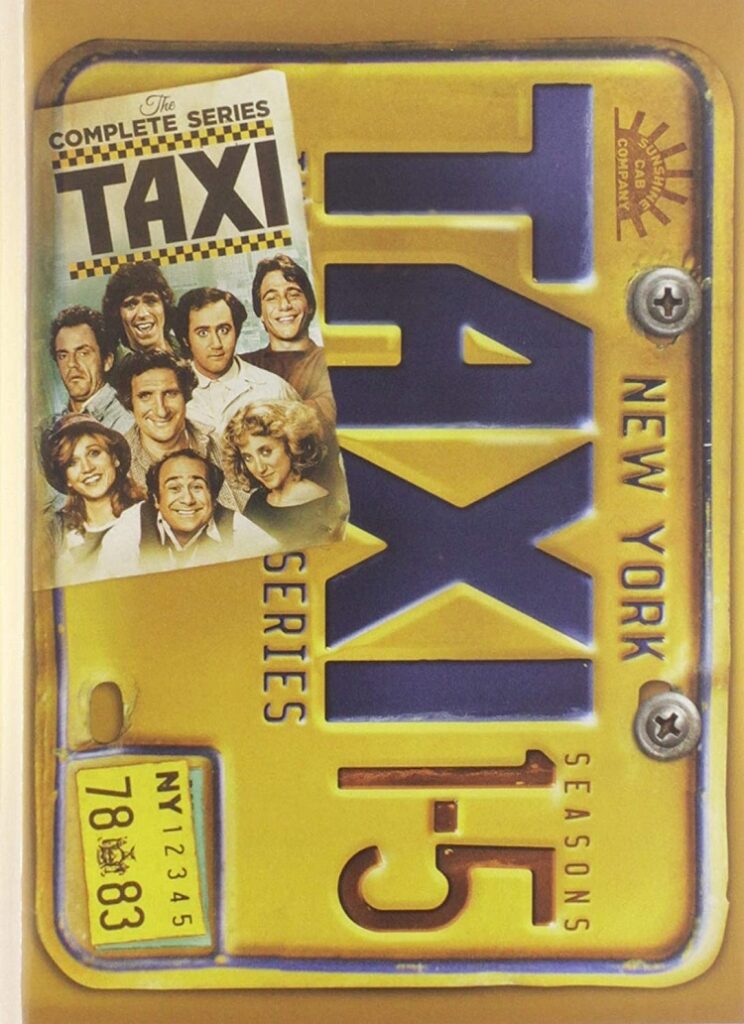 You've got to love the (extended) Christmas season. It seems like every year it gets pushed farther and farther up the calendar. I've barely taken down my Halloween stuff and already the stores are flooded with Christmas decorations and the radio is playing non-stop carols. There's plenty of reasons to get annoyed with that – the crass commercialism, the lack of decent music, the spoiling of any specialness the season actually has, etc., but as a collector I gotta say I love it. From now until the end of the year there are going to be sales and deals on all sorts of movies and TV show. It's a buyers paradise.
This week alone there is at least a dozen television series collecting their entire runs on DVD and Blu-ray. You can bet over the next several weeks we'll see many more and find great deals in which you can get nearly the entire history of the medium for really good prices.
There is a lot to be said about how the last decade or so has really redefined what TV can be and there's no doubt that the medium has increased exponentially in quality. Yet as this week proves there has been great television shows since the little square boxes entered our home so long ago.
It's probably a bit lazy and I'll admit that I'm cheating this week by picking almost all the shows coming out, but the truth is there isn't one show that really stand above the other to me this week, and I wanted to highlight how truly remarkable it is to have so many shows coming available right now. Let's start the break-down now.
Taxi: The Complete Series: I remember watching this hugely popular and influential sit-com as a little kid. I was too young then to really appreciate it then and now my memories are mostly fuzzy. But good grief with a cast including Judd Hirsch, Danny DeVito, Tony Danza, Christopher Lloyd, and Andy Kaufman and the universal love it gets, I think its time to revisit the cabstand. As far as I can tell, this is a repackaging of all of the individual season releases with little to no new extras.
Family Ties: The Complete Series: I loved this show growing up. The whole family and I would gather around the TV when it came on and watch it with delight. Not long ago I caught a few episodes on Netflix and I have to say it doesn't really hold up well. It is such a show of its era it feels really dated. What's funny to me now is that as a kid I never realized one of the central concepts of the show is how the parents are these liberal hippies and their kid turns out to be this ultra conservative, Reagan worshiper. Coming from a conservative family, I thought everyone liked Reagan and somehow never realized the comedy of the parents being so liberal. Anyways, this comes in a really nice looking package that's made up like an old photo album with bright, full-color photographs from each season inserted on every page.
True Blood: The Complete Series: I tried to like this show, I really did, but I could never make it past the first half of the first season. My brother tells me it gets even more ridiculous as it goes on so I'm glad I stopped early.
Batman: The Complete Series: I'm too young to have seen this when it first came out but when I was a kid, they showed all the reruns on Nick at Night. Along with The Monkees, Batman became required viewing every night through the summer.
Wings: The Complete Series: Another show I loved growing up that hasn't held up particularly well.
Sons of Anarchy: Season 1-6: I really need to watch this show sometime. All the people who I trust really like it. This comes with some nice packaging and a big book, plus they've allowed space for the seventh and final season when it finally comes out.
Starsky & Hutch: The Complete Series: I have no real desire to watch this.
Charmed: The Complete Series: I've never watched this one either but I hold out hope that its just as fun as Buffy the Vampire Slayer. Once I've completed that series, I may move onto this. I realize I'll probably be disappointed, but I refuse to let that stop me.
The Tudors: The Complete Series: I hate to continue a trend here, but I've not seen this one either. A Showtime series about King Henry VIII ought to be at least interesting.
Beauty and the Beast: The Complete Series: I keep wishing this had come out a decade later and on HBO. That could have made for great television.
Alright, so that's all the TV worth talking about this week. That's a pretty incredible list and I suspect we'll be getting plenty more over the next few weeks.
Now we'll get to the movies of note coming out this week:
How to Train Your Dragon 2: I seem to be the only person on the planet who didn't really care for the first one. Admittedly I caught it on a plane which is not at all the best place to see a movie, but it just didn't really make an impression on me. But again, I seem to be in the minority. Elizabeth Periale reviewed Dragon 2 for us.
Jersey Boys: Clint Eastwood's take on the Broadway hit, which is itself a take on the 50s doo-wop scene and the rise of Frankie Valli. The reviews have been not great, but the music sounds wonderful and I'll always take a chance on Eastwood.
Tammy: I'm not at all a fan of Melissa McCarthy, but the previews for this actually look rather funny, in a dumb kind of way.
The Shooting/Ride in the Whirlwind (Criterion Collection): Director Monte Hellman shot these two revisionist westerns back to back using much of the same cast and crew, including Jack Nicholson. Criterion's put them back together in this set.
White Lightning and Gator: A ridiculous looking bit of '70s sleaze with Burt Reynolds and its sequel.