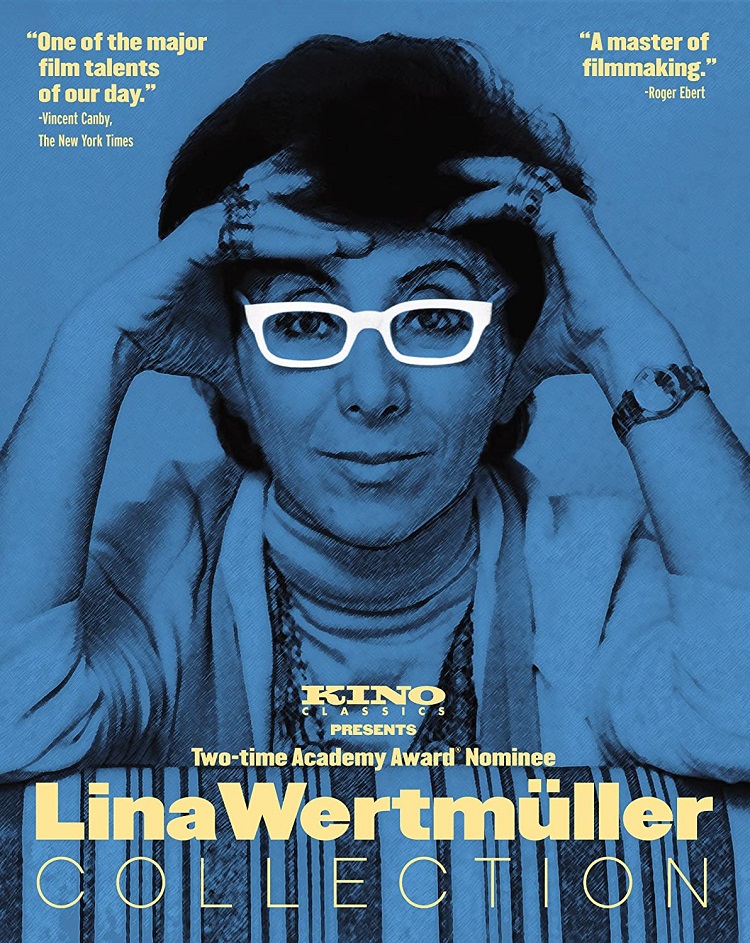 After my sophomore year in college I took some summer classes.  Summer at this college was intensely boring as the vast majority of the students went home and all extra-curricular activities disappeared.  This was especially true during the two weeks between the end of the spring semester and the beginning of the summer courses.  I lived too far away from the school to go home, and I was virtually alone until classes started up again.  I didn't own a television at the time so I spent most of my time in the dorm lobby watching TV in there.  At night I'd watch movies on Bravo (this was when Bravo still showed interesting, often foreign movies instead of the reality fair it prefers now.) 
There was this one movie I remember very well. It was Italian and featured a love story between a cartoonist and a prostitute of sorts who had all these crazy clients who didn't so much want sex as for her to create these increasingly bizarre scenarios for them to live out. At some point the guy literally turns into a cartoon and the whole thing was so strange and funny that it's stuck with me all these years. For the longest time I had no idea what the name was but for some reason I thought it was a Lina Wertmuller film. Because of that my searches for the film always included her name but I could never find the film. Turns out it wasn't directed by her and a search I conducted not five minutes ago found it (its called Volere, Volare and yes, I will be finding a way to watch it very soon.) I must have thought it was a Wertmuller movie because Bravo was showing a bunch of her films around the same time and they all had the same sort-of zany comedic appeal as Volere, Volare.
That's a very long winded, and round-about way to say that Kino's new collection of Wertmuller films is this week's Pick of the Week, but here we are. I no longer remember what Wertmuller films Bravo was showing back then (except for Swept Away which was remade into a Madonna vehicle by Guy Ritchie) but I do remember really enjoying them. Those films also helped me gain a new appreciation for foreign language films and get over my fear of subtitles.
I have definitely not seen any of the three films included in the new boxed set (Love & Anarchy, The Seduction of Mimi, All Screwed Up) but with my fond memories of those lonely summer days and the critical praise that gets heaped upon her I'm ready to watch as many of her films as I can.
Also out this week that looks interesting:
Nova: Hunting the Elements: I love me some Nova. I missed the first quarter of this one when it was on PBS but what I did see was a fascinating look at our periodic table in that terribly interesting and humorous way that David Pogue has.
Gray's Anatomy/ And Everything is Going Fine: Director Steven Soderbergh shot Spalding Gray's monologues as an interesting cinematic film first in Swimming in Cambodia and then in Gray's Anatomy.  I've only seen bits and pieces of either, but whenever I did I was glued to the screen both because Gray is an interesting storyteller and because Soderbergh, though his use of sound and lighting, creates a marvelous atmosphere.  And Everything is Going Fine is Soderbergh's attempt at a biography after the performer died in 2004.
The Flying Deuces: I don't believe I've ever seen a Laurel and Hardy film, but I probably should. This features both the original black and white feature and a colorized version.
Wilfred: The Complete First Season: I had not heard of this until now but it sounds fascinating. Elijah Wood stars as a down-on-his-luck lawyer who forms a relationship with his neighbor's pooch, who he sees as a bong-ripping, beer-chugging, foul-mouthed Australian bloke in a furry suit. Yep, I've got to give this one a shot.
Jeff, Who Lives at Home: I hadn't heard of this one either, but I'll give it a shot. Its stars Jason Segal, Ed Helms, and Susan Sarandon and looks like a quirky drama in the vein of something like Lars and the Real Girl.
Ilsa, Harem Keeper of the Oil Shielks: Sequel to Ilsa, She Wolf of the SS and who didn't love that one?