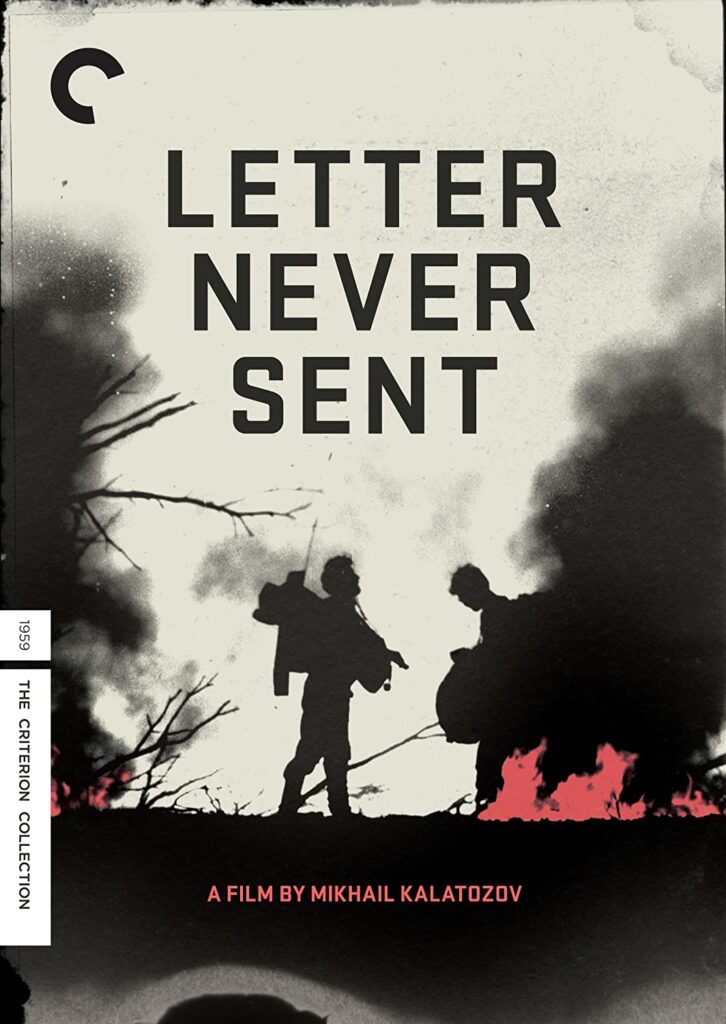 A survival flick from Russia? Well, I suppose if there was one civilization that has learned to adapt, it was the one that belonged to our cousins of the former Soviet Union — who had to endure many hardships from the formation of their state in 1922 until the dissolution of it in 1991. Midway through the Socialist regime, filmmaking — which had previously been controlled by the government — was beginning to flourish, and there were many pioneers finding their way behind the camera to film some of the most atmospheric and masterful productions most Americans have never seen.
One such production that escaped the eye of many Capitalist Yankees is the 1959 outdoor drama, Неотправленное письмо, known to English-speaking parts of the world as Letter Never Sent. Directed by Mikhail Kalatozov, the tale tells of four geologists sent out to the wilderness of Siberia to search for diamonds. Though the expedition appears to be entirely fruitless at first, the brave men and woman feel the sorrows of the entire country upon their shoulders, and continue to look — while the possibility of madness looms over them.
Just as things start to look up for the quartet, tragedy strikes — and a natural disaster leaves them stranded in an unforgiving forest of fire and smoke, with no way of signaling for help. Featuring some of the most breathtaking black and white photography ever seen (courtesy Sergei Urusevsky), Kalatozov engulfs viewers with his keen ability to make even a smoldering tree emote. The Criterion Collection brings this welcomed addition to their library (#601) with a beautiful full frame transfer and a splendid mono Russian soundtrack with removable (white) English subtitles.
Personally, I would have preferred the subtitles be colored yellow (they're easier to see over black and white imagery), and the lack of any special features here is a bit strange for a Criterion title (but understandable, considering the film's relatively unknown history Stateside). Nevertheless, Letter Never Sent is a fascinating film to behold — and a grandiose piece of Russian cinema that depicts the triumph of the human spirit.