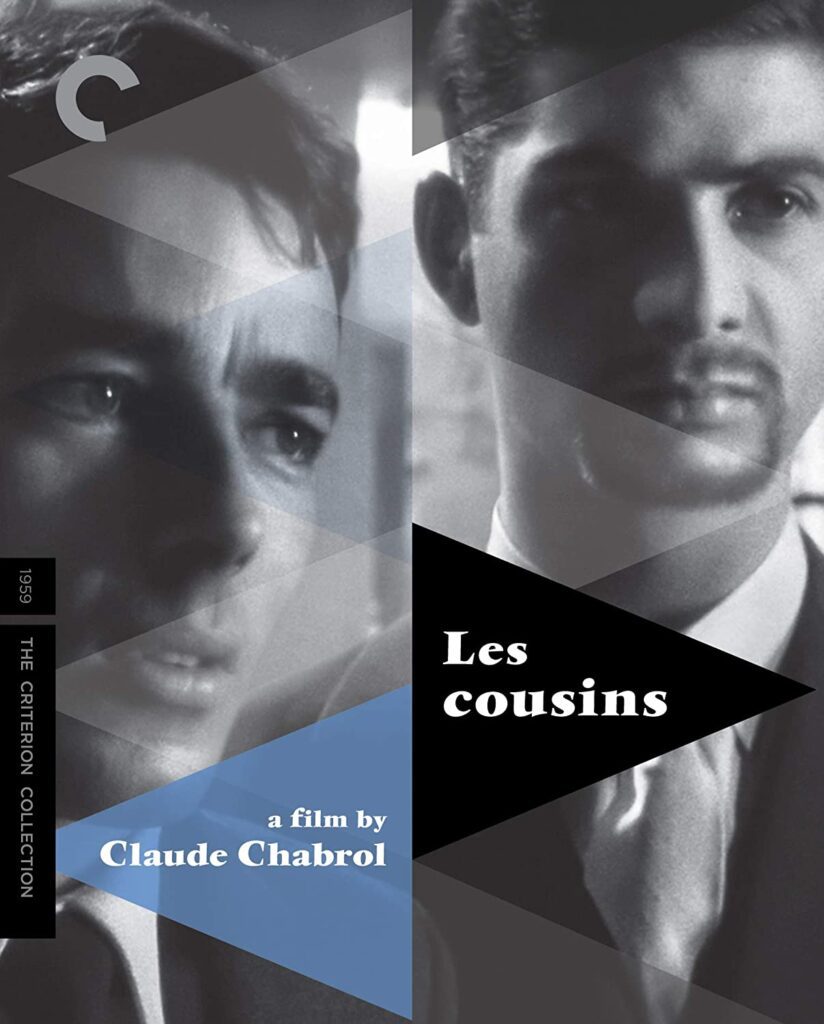 The Films
The French New Wave evokes thoughts of two films above all others — François Truffaut's and Jean-Luc Godard's earth-shattering debuts The 400 Blows and Breathless. And while these unquestionably occupy the "shot-heard-round-the-world" slot of the movement, they're not the originators of the nouvelle vague.
Rather, it's the perpetually unsung Claude Chabrol's complementary and contradictory pair Le Beau Serge and Les Cousins that take that honor, released in the late '50s months ahead of The 400 Blows. One of the Cahiers du Cinéma gang, Chabrol was the first critic of the influential bunch to make the jump into feature filmmaking, and his first two films belie his inexperience.
While not as formally daring on their faces as Truffaut's and Godard's seminal works, Le Beau Serge and Les Cousins pulse with the vitality of deeply personal filmmaking. Chabrol first went back to his roots with Le Beau Serge, shot in the small village of Sardent where his mother was from and he visited often.
The film tells the story of François (Jean-Claude Brialy), who travels back to his hometown provincial village for the first time in many years. Recovering from tuberculosis, he's looking for a chance to rest, but soon finds himself compelled to be the arbiter of moral uprightness. He finds the village hasn't changed much but the people have, especially his childhood friend Serge (Gérard Blain), who's now a raging alcoholic, unhappily married with a child on the way.
François is dismayed to find his friend in this state and takes it upon himself to somehow rehabilitate Serge. However, he finds that he's not above the concerns of the provincial life he's left behind, and he falls into an affair with Serge's sister-in-law Marie (Bernadette Lafont).
The plotting of Le Beau Serge is relatively simple, but Chabrol clearly displayed a knack for creating sharply defined background details and conjuring remarkably nuanced performances. It combines the youthful and personal vitality that would mark the New Wave with an undeniable sense of solid craftsmanship.
Chabrol's second, Les Cousins, finds him delving into more complex plotting, and he turns the tables by reversing the roles for his two leading men. Here, Blain plays the soft-spoken character, Charles, a serious provincial lad visiting his bombastic cousin Paul (Brialy) in Paris. Both are law students, but you'd hardly know it from looking at Paul's lifestyle, which is packed to the brim with bacchanalian parties where he presides over the crowds of hangers-on and beautiful women.
The studious, timid Charles adapts to the lifestyle without embracing it, but like François in Le Beau Serge, he'll soon be overwhelmed by a culture he thinks he can become a part of. Much of his undoing comes in the form of Florence (Juliette Mayniel), a member of Paul's social circle whom Charles falls hard for.
The two are comically mismatched, but Florence really wants to make it work. She's sidetracked by the casually vicious Paul, who steals her away from his cousin just because he can. Chabrol explores a decaying social state with all three living together, and the perversity of the situation gets to Charles even as he tries to maintain his innocence and intellectual superiority.
Les Cousins is blackly comic and oppressively bleak, and shows Chabrol taking great strides in stylistic confidence. He's equally comfortable embracing the chaos of the film's party scenes as he is ratcheting up the tension in the cursorily placid domestic moments. It's a masterful film, and both Le Beau Serge and Les Cousins proved to be as auspicious of starting points for Chabrol as the debuts of Truffaut and Godard were for them.
Criterion has separately released Le Beau Serge and Les Cousins, both presented in 1080p high definition with aspect ratios of 1.33:1. The vast majority of Chabrol's films have received notoriously bad transfers on home video across the world, and that makes the pristine, film-like images here all the more stunning. Both films have been marvelously restored and given beautiful black-and-white transfers that showcase impressive fine detail and incredible clarity.
Both receive uncompressed monaural soundtracks that showcase solid clarity in the front channel dialogue and adequate rendering of music and other diegetic sounds.
Special Features
The Le Beau Serge disc gets the bulk of the extras, with an hour-long documentary on Chabrol by Francis Girod leading the way. It mostly focuses on the making of Le Beau Serge, but also discusses Chabrol's place among the Cahiers crowd. It features interviews with the director himself and Brialy. There's also a segment from a French television series showing Chabrol traveling back to Sardent 10 years after the film. The disc also features a commentary track by Guy Austin and the film's theatrical trailer.
The Les Cousins disc's one big feature is a commentary track by Adrian Martin. The theatrical trailer is also included.
Both releases include a booklet with an essay by critic Terrence Rafferty, and the Les Cousins booklet also includes an excerpt from Brialy's memoir where he discusses his relationship with Blain.
The Bottom Line
While Godard and Truffaut get a lot of deserved attention, masters like Jacques Rivette and Chabrol can get left out in the cold. Criterion has lavished some much-needed attention on Chabrol's outstanding debuts, and let's hope some long-awaited Rivette isn't too far behind.