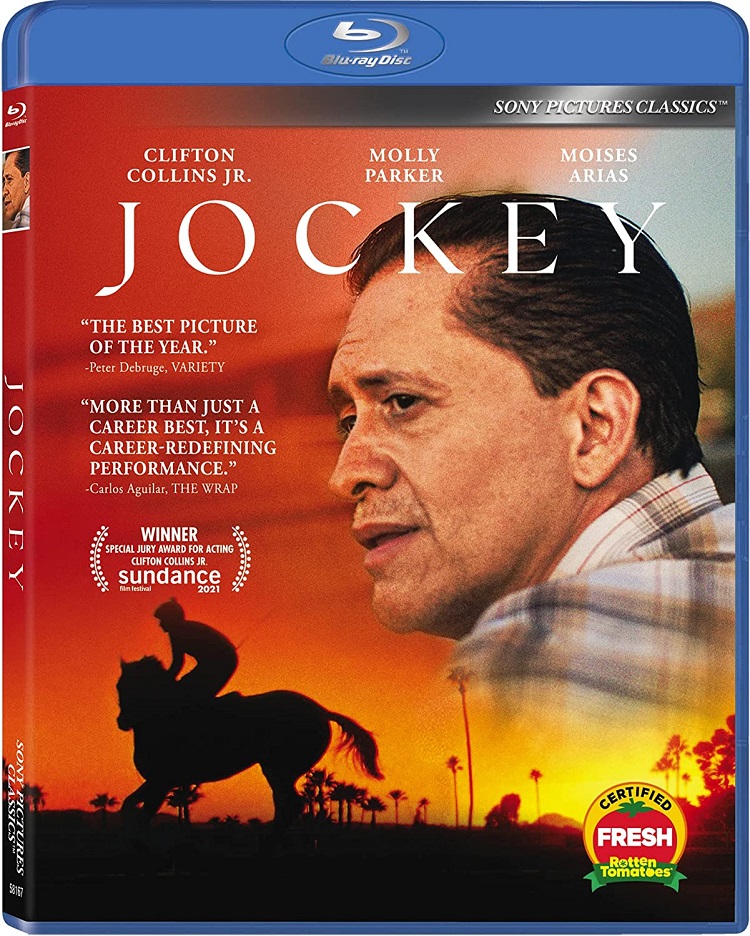 Clifton Collins Jr. has long been an often overlooked and understated character actor working since the early '90s, but his intensity and subtle presence has always made him one to watch. I don't think he's ever had a leading role, until now. In filmmaker Clint Bentley's 2021 drama Jockey, he's finally given his chance to prove that he can hold a film on his shoulders.
He plays Jackson, a horse jockey who has had years of experience and hopes to win one last championship for his longtime trainer Ruth (Molly Parker). However, due to aging, injuries, and other health risks, he begins to question his loyalty for his lifelong passion. Further complicating his life is the arrival of young rookie rider Gabriel (Moises Arias), who claims to be his long-lost son. At first, he is skeptical of Gabriel's intentions, but as he mentors and guides him to be a better rider, they seem to form a bond. When Jackson visits a former flame (Gabriel's mother) who tells him that he isn't the father and that she got pregnant after he left, this changes his life and forces him to reevaluate everything as he eventually reaches the finish line.
Yes, Jockey has common tropes of the sports drama, guilt, and themes of redemption, but there is authenticity that gives it a documentary feel, especially due to the fact it co-stars real jockeys, and there is a scene where they recount their most grueling injuries and physical failures that helps maintain the reality and risk of horse riding. It's a quiet, emotionally moving, and unassuming indie film that I would put up there with the best films that came out last year.
Parker and Arias give great and radiant supporting performances, but the film rests upon and mostly succeeds because of Collins Jr. He saves it from becoming just another sports drama; his realistically weathered mannerisms and soulfulness really complement the story. Jackson is perhaps his greatest character and should hopefully expose him to more leading roles because he is simply marvelous and deserves his due.
The Blu-ray has deleted scenes, a theatrical trailer, and previews (Julia, 12 Mighty Orphans, French Exit, Parallel Mothers, and Mothering Sundays).