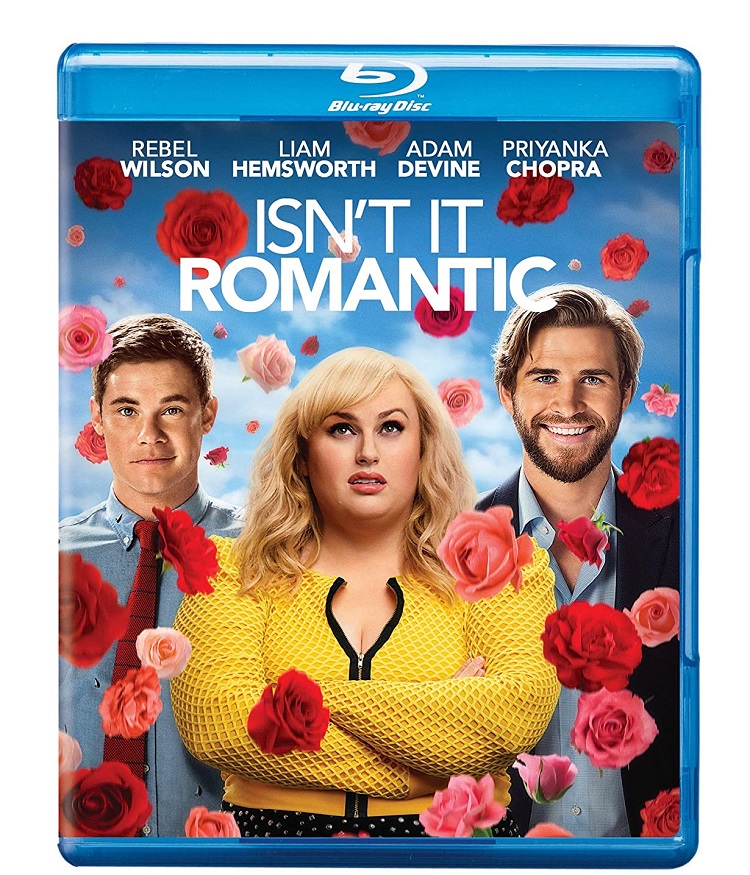 "Isn't It Romantic opens with Roy Orbison's classic song "Oh, Pretty Woman" playing, as a young Aussie, Natalie, watches Julia Roberts in her breakthrough role in the film of the same name charm Richard Gere. Her mom (Jennifer Saunders) quickly kiboshes any romantic notions her daughter might have, and insinuates that the only way she'll get married is to give a guy a green card.
The next time we see Natalie she is an all-grown-up Rebel Wilson who works in Manhattan, hates rom-coms, and is prone to getting hit by falafel trucks. After a run-in with a mugger in the subway, Natalie wakes up in a New York City ER that looks impossibly clean, with an impossibly cute and charming doctor. But it's not just the ER. New York itself seems to have been given a makeover – the streets are spotless and full of flowers and Natalie finds herself surrounded by all the elements of a perfect romantic comedy: fabulous wardrobe, amazing apartment, devoted gay best friend Donny (Brandon Scott Jones) who seems to only exist to be a spectator of her wonderful life, and previously rude but now enamored gorgeous client Blake (Liam Hemsworth). The only stable element from her previous life is her friend-zoned pal Josh (Adam Devine). Unfortunately Josh, who seemed to crush on Natalie without Natalie being aware of it before, in this shiny new rom-com world meets and immediately enchants an impossibly beautiful "yoga ambasador" (Priyanka Chopra).
Rebel WIlson loves to do physical comedy and Isn't It Romantic gives her ample opportunity. There are lots of cute visual and aural jokes that accompany her rom-com nightmare, including street signs that seem to feature diamond rings rather than parking rules. Movie buffs will also enjoy the many Pretty Woman references – apparently the only romantic comedy Natalie can recall. Her musical tastes are '80s/'90s nostalgic as well, with – just as in a typical rom-com – some scenes being punctuated by Top 40 hits like "A Thousand Miles" (Vanessa Carlton), "No More I Love You's" (Annie Lennox), and "The Lady in Red" (Chris De Burgh). Especially cute is an '80s-reminiscent karaoke dance number to Whitney Houston's "I Wanna Dance with Somebody (Who Loves Me)." Also fun is a rendition of Madonna's "Express Yourself," where Rebel Wilson and Adam Devine show that they still share that Pitch Perfect chemistry.
Isn't It Romantic includes Blu-ray, DVD, + Digital, The Special Features are:
"I Wanna Dance!" – Director Todd Strauss-Schulson and the cast discuss filming the karaoke scene and "Express Yourself" dance number.
Deleted Scenes – includes the closet trying on clothes montage that the film teased but omitted
Scene Selections
Previews: The Sun Is Also a Star and Pokemon: Detective Pikachu
Isn't It Romantic is rated PG-13 for language, sexual material, and a brief drug reference. Video: 1080p high definition 16×9, asprct ratio 2.4:1 (original aspect ratio 2.39:1). Sound: English: DTS-HD Master Audio 5.1 (48kHz, 24-bit), Dolby Digital 5.1(English, French, Spanish). Subtitles: English SDH, French & Spanish.
People like to watch romantic comedies to escape their own lives for a while. Natalie finds herself in all of the quandaries that ever beset Julia Roberts in any of her movies. She may find such situations corny, but she will need to embrace such fantasies to escape back to her old life. Isn't It Romantic is an anti-romantic comedy that turns out to be pretty romantic after all.