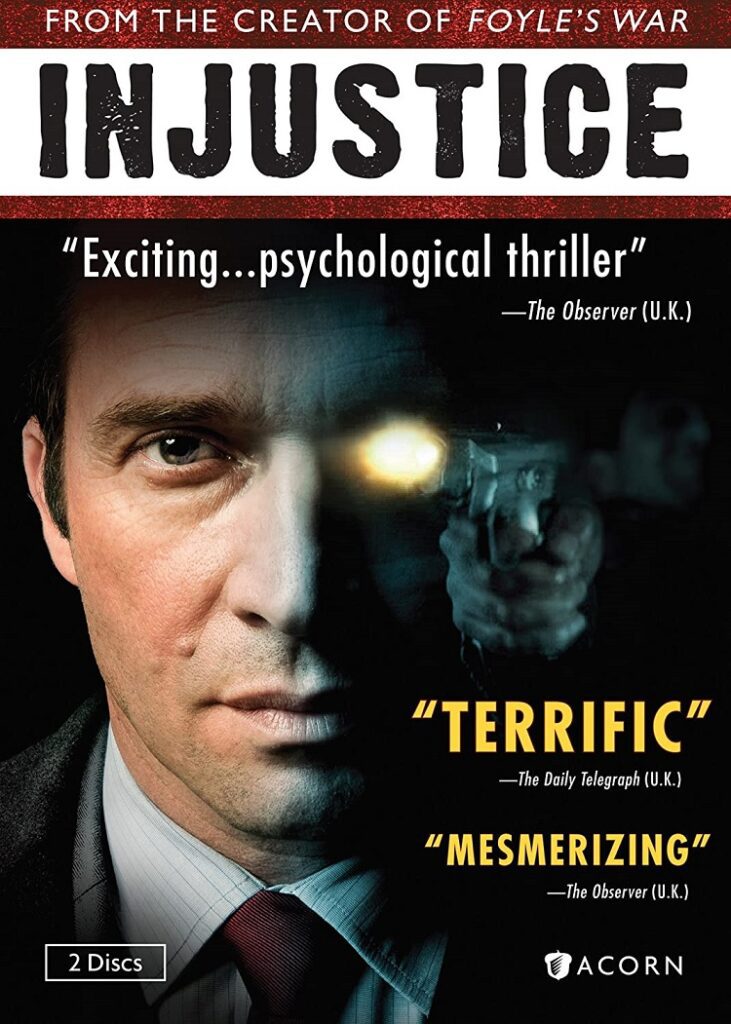 Over the course of its five episodes, this miniseries very slowly reveals its true intention. What starts out as a simple murder mystery and ensuing legal trial gives way to an underlying tale of moral ambiguity due to its lead character, barrister Will Travers (James Purefoy). While the series is overlong for what it needs to accomplish, it's an intriguing spin on the crime procedural formula.
Travers lives with his family in the peaceful Suffolk countryside, having abandoned the stress of big-city London life in favor of a slower pace. When he is called upon to defend an old friend in a suspicious homicide, he's forced to return to London and face his own demons. As we learn at the end of the first episode, his tipping point in originally leaving London revolved around his successful legal representation of a criminal who was actually guilty of a heinous crime. He completely believed the innocence of his client, or at least mentally aligned himself to believe it, making the client's shocking revelation of guilt a traumatic psychological blow that left Travers forever changed.
His old friend Martin is on the hook for killing a young woman in a hotel room. Martin has an alibi, and Travers devotes himself to supporting that alibi, all along believing in his friend's innocence. The middle episodes follow his pre-trial investigation, as well as the police investigation led by hard-charging, abrasive DI Wenborn. Wenborn quickly grows to be the second most important and prevalent character in the piece, making his extremely distasteful nature and completely random exit from the piece all the more perplexing. With Travers and Wenborn working the case from different angles, it appears that we're headed for a courtroom showdown regarding Martin, but appearances are deceiving.
The creators of Injustice spin a decent mystery, but they're far more interested in exploring the dark corners of the Travers character. He initially appears to be a completely honest and driven barrister intent on upholding the law, but gradually reveals some vigilante tendencies that ensure his version of justice is always upheld regardless of courtroom decisions. Purefoy plays the role well and ensures that we care about the conflicted character even when the plot reveals an unlikely and completely arbitrary 11th-hour twist that derails some of the established goodwill. While the series is far from essential viewing, it's an interesting character study and worth a spin for fans of British crime drama.