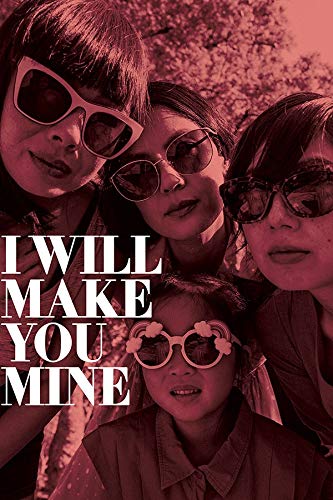 Contrary to what the title may suggest, I Will Make You Mine is not some kind of twisted stalker thriller. While it is a story about love, it's a meditative and subversive romance about dealing with the past, the present, and the future. The protagonist Goh (Goh Nakamura) in particular is one who grapples with this dilemma as he navigates his relationships with three women in his life.
Rachel (Lynn Chen) is Goh's old friend who tries reconnecting with him as she faces her husband's infidelity. Meanwhile, Goh's estranged wife Erika (Ayako Fujitani) copes with a family loss along with their separation and custody of their daughter Sachiko (Ayami Riley Tomine) while Yea-Ming (Yea-Ming Chen), a musician, becomes Goh's possible new love. As their connection to Goh slowly causes them to cross paths, all three women start wrestling with their own debacles.
Goh may be a strong focal point, but truthfully, it's the three actresses who are more front and center. As she plays Rachel, a business-minded woman who tries juggling life and work while having her phone in her hand, writer/director/producer Lynn Chen avoids making Rachel a "cold career woman" stereotype by infusing her with sly congeniality. As for Yea-Ming Chen, whose music is featured on the soundtrack, she's quite veristic as an artist who optimistically sticks to her dream even as she's faced with the possibility of it crumbling. Her in-the-moment spunk contradicts the articulate stillness present within the performance from Ayako Fujitani whose Erika faces a more drastic melancholy.
As a way of breaking free from the dread of the present day, the picture will sometimes show flashback sequences involving Goh and Rachel encased in glimmering light by cinematographers Bill Otto and Carl Nenzen Loven. Even if those little moments are nearly wordless, the bright lights make it clear they are cherished memories. Possible motivators for Rachel wanting to re-enter Goh's life so they can create more moments like the ones she reminisces over.
In addition, since the picture has musicians like Yea-Ming Chen and Goh Nakamura filling out the cast, I Will Make You Mine attempts to show how music can become a form of connection. In fact, music serves as another lynchpin, besides Goh, that connects the trio of women together since they either express a fondness for Goh's music or drift apart from him due to his continuous pursuit of his musical ambitions.
Goh's attempt at trying to compromise his dreams with reality becomes one of various instances where I Will Make You Mine feels true to real life. The dialogue doesn't feel like movie dialogue nor do the characters feel like movie characters or archetypes. They feel like real people going through familiarly messy contradictions. Unfortunately, with its short run time at under 80 minutes, we don't get to spend as much time with them. But we still spend enough time to know that one can identify with the debacles they face. Along with the slight filmmaking panache and solid performances, the simple yet authentic storytelling of I Will Make You Mine helps it thrive.