Pop Culture Ephemera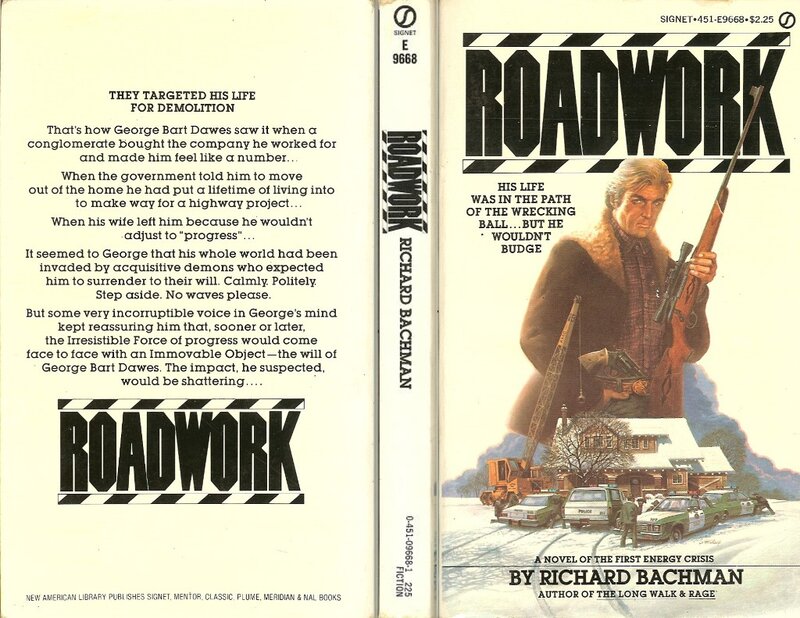 Richard Bachman (Stephen King) – Roadwork (1981) (Signet): "There's no magic place to get your mind right. If you feel like shit, everything you see looks like shit. I know that." I have finally finished the last of the Bachman books. This is another one that has more in common with Phillip K. Dick than Stephen King novels of the '80s. The story of George Bart Dawes starts as just the disillusionment with the progress of society (very similar to '90s iconic film, Falling Down) in 1972. It turns into a psychological portrait of grief and aging as George deals with the previous death of his son and the breakdown of his marriage. The writing is condensed and events unfold matter of factly through most of the book. As he loses his patience and his anger at society grows, he becomes more introspective. This reads well as a novel of the '70s, '90s, and even today.
Euphoria – "Pilot" (S.1 E.1) (HBO) (2019): "And then the night got weird." – Rue. I have been wanting to watch this show for a couple years. And all of sudden, 30 minutes in and I wasn't sure I could remember why. Shows and movies about teens have always been meant to scare the parents. It could be Rock Around the Clock or Kids, they're made to shock. I'm influenced by having recently watched Eighth Grade which tackled some of the same issues and felt less pandering. Maybe this first episode tries too hard because it wants the viewer to come back for the rest of the season. For all the hoopla, I'm still not sure what I'm supposed to take away after the shock of the drugs and sex. Maybe it's less shallow as it goes but my leash isn't long after this.
Phil Collins – "Take Me Home" (1985) (from No Jacket Required): "I've got no far horizons, I don't wish upon a star / They don't think that I listen, oh but I know who they are." – Phil Collins. Those drums and keyboards put you right in the middle of 1985. At the very top of his fame at this point, Phil had performed in London and Philadelphia both on the same day for Live Aid. The best of his songs have the driving beat of the percussion and a mesmerizing synth line. The exclamation of the drum beat and slow unfolding of the lyrics add a darker, pleading element to the lyrics. He's asking for the safety of "home" that we all desire.
Tár (2022) (Directed by Todd Field): "Time is the thing." – Lydia Tár. I had ranked this as my #1 movie from 2022 that I didn't watch last year. I'm not sure it completely lived up to the hype I had about it from the trailers. Todd Field writes and directs this film about composer Lydia Tár (Cate Blanchett). Our world is a world of noise. Tár is a character who because of her profession is overly attuned to the sounds around us. She has to tune out the daily noise to concentrate on the music; in this particular case, it's Mahler. Tár is not portrayed as a hero nor as a villain which is interesting as we get to an ending that addresses the #MeToo moments in Hollywood. There is not a clear message to the end of the film which goes against Tár's claim that in real art the composer has a message. This is an Art Film as we knew them in previous years and it is about the fine arts. That isn't a recipe that usually lends itself to broad appeal but this seems destined for the Awards season ahead. It's a mature film that I might still need to consider a few weeks before I really determine my opinions about it.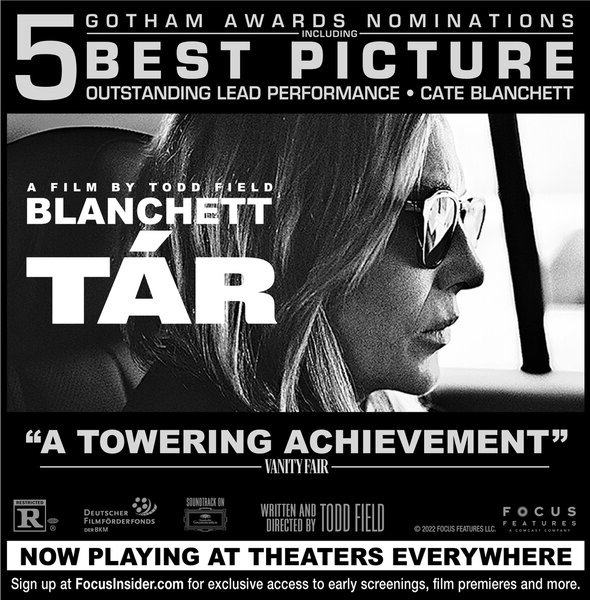 Glass Onion: A Knives Out Mystery (2022) (Directed by Rian Johnson): "Well, I keep returning in my mind to the glass onion. Something that seems densely layered, mysterious, and inscrutable. But in fact, the centre is in plain sight." – Benoit. The mystery film isn't completely dead and buried. There have been a couple Agatha Christie adaptations and Knives Out (2019) that stand above other genre offerings. Daniel Craig once again nails what is just a third movie away from being iconic as Benoit Blanc. Janelle Monae is the best of the supporting cast as the "Holmes" to Benoit's "Sherlock". There are a few holes in the mystery but the reveals are still delicious. Like the glass onion, the layers are dense but the plain sight may have been just a little trick of the camera that wasn't need. Overall, a very worthy sequel.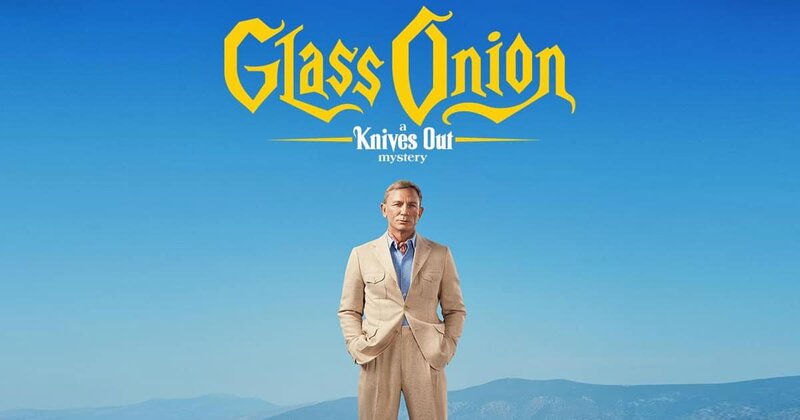 Best of the Rest
The recent release of the Avatar sequel brings to mind one of the better SNL films of recent times with the excellent casting of Ryan Gosling.
What other ad campaign turned into a television series? In 2006, the Caveman series of ads reached a pinnacle with "Airport" featuring the Royksopp song "Remind Me". There's something about his old school tennis racket hanging out of his bag that tickles me.
GEICO has a history of some pretty good ad campaigns. I was a big fan of these "As happy as . . ." ads. The Gallagher one didn't have the exposure of some of the others because it ran only a few months in the Fall of 2012.
Sunday Morning Tuneage Flashback
On the Sunday Morning Tuneage of 8/2/2007, I was back from San Diego Comic Con. While I missed my first flight, Steve Geise drove like a maniac and I was home to start August. That means football practices, back to school, and long hours at work back then. My #54 favorite movie was Alien (1979) and that's still probably a good seeding for what borders on a masterpiece. I was excited for the new show LA Ink and the return of Meerkat Manor and Mythbusters. There was a new show that caught my attention.

Masters of Science Fiction – "A Clean Escape" (S.1 E.1) (ABC) (2007): When there is a successful television show called Masters of Horror, don't let an opportunity go to waste and raid the other genres. This show would only go six episodes and I'm sad there wasn't a Masters of Mystery or Masters of Westerns. I have a love for the anthology format, especially for television. This episode stars Sam Waterson and Judy Davis in what's close to a closed room story as Davis is a psychiatrist trying to help Waterson recover his memories in what feels like a slight take on the Philip K. Dick futures of planted memories. The story by John Kessel needed slightly more time than the format allows for here. It isn't on par with the quality of the Masters of Horror series and maybe that's the one thing nagging me. It's a short investment of time, I'm going to finish the rest of the stories.
1973 In Review
This year, my immersive year for music, movies, television, and pop culture is 1973. I reserved this spot in the FTCH to share some quick notes of 1973 flotsam and jetsam that crosses my path.
January 20. Richard Nixon becomes the only person to be inaugurated twice as Vice President and twice as President.
"I don't believe in accidents. There are only encounters in history. There are no accidents." Pablo Picasso was still alive in 1973. He would die on April 8th of heart failure at the age of 91 in France. I associate him with the early century so much that it's hard to imagine Pablo was still alive after the breakup of the Beatles.
What the Hell Did I Put In My Mouth?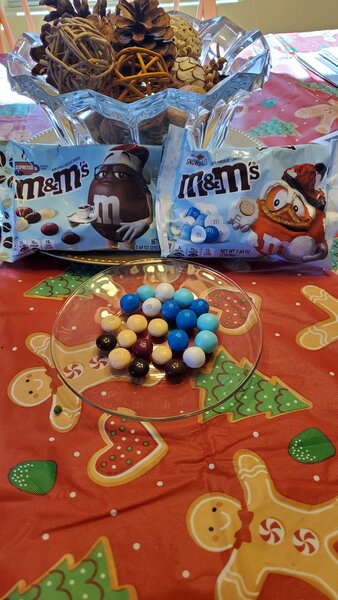 M&M's: Espresso / M&M's: Snowballs
A couple of new M&M flavors made appearances in my candy jar over the holidays. M&M's Espresso mixes the bitterness of dark chocolate with the coffee taste should have been better than it was in practice. I was excited for these and it ended up such a big "meh". The Snowballs were from the 2021 Christmas season and they've aged well. A white chocolate surrounding a pretzel center with that crunchy exterior is a pleasurable snacking experience.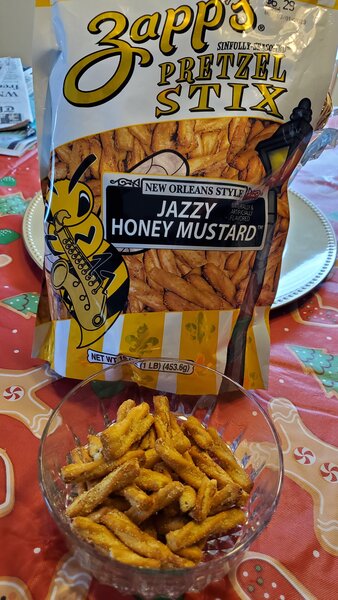 Zapp's Pretzel Stix: Jazzy Honey Mustard
I liked the Utz brand, Zapp's Voodoo pretzels previously. If that was like, then this is love. I'm a huge fan of honey mustard flavoring on wings, in dressing, and on my burgers. I should have known it would make a wonderful topping for wrapped pretzels. Much like their Voodoo flavors, these lean more towards the sweet than salty. If I find these on sale, I'd much like another bag.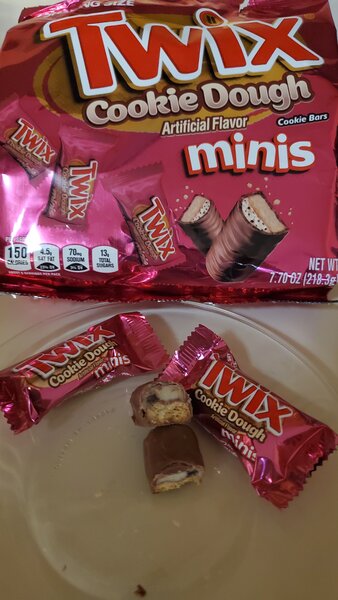 Twix: Cookie Dough Minis
Delicious. I don't know if I need any more words. They had a similar bar with a chocolate cookie but this is still better. It's a Twix with the hint of cookie dough aftertaste. I can't imagine they could improve upon this. This bag of minis was gone pretty quickly.
"Seems so long I've been waitin', still don't know what for
There's no point escaping, I don't worry anymore
I can't come out to find you, I don't like to go outside
They can't turn off my feelings like they're turnin' off the light" – Phil Collins
Stay Hard.
sb