Previously on FTCH, we dove into sad ads with Apple and cheesy wings at Applebee's. With King, we went through a revival and a nightmare or two. This was the first of three weeks back to work until a holiday break comes along. The weather is unseasonably, uncomfortably warm but I did attend a tree lighting to get into the mood. This week we have some fun with guest pet Penny watching over the blog. There are some gifted snacks and we walkabout with some Hendrix to keep us company. Remember, you'll be tempted to eat FTCH with a fork, but use a spoon to get every drop.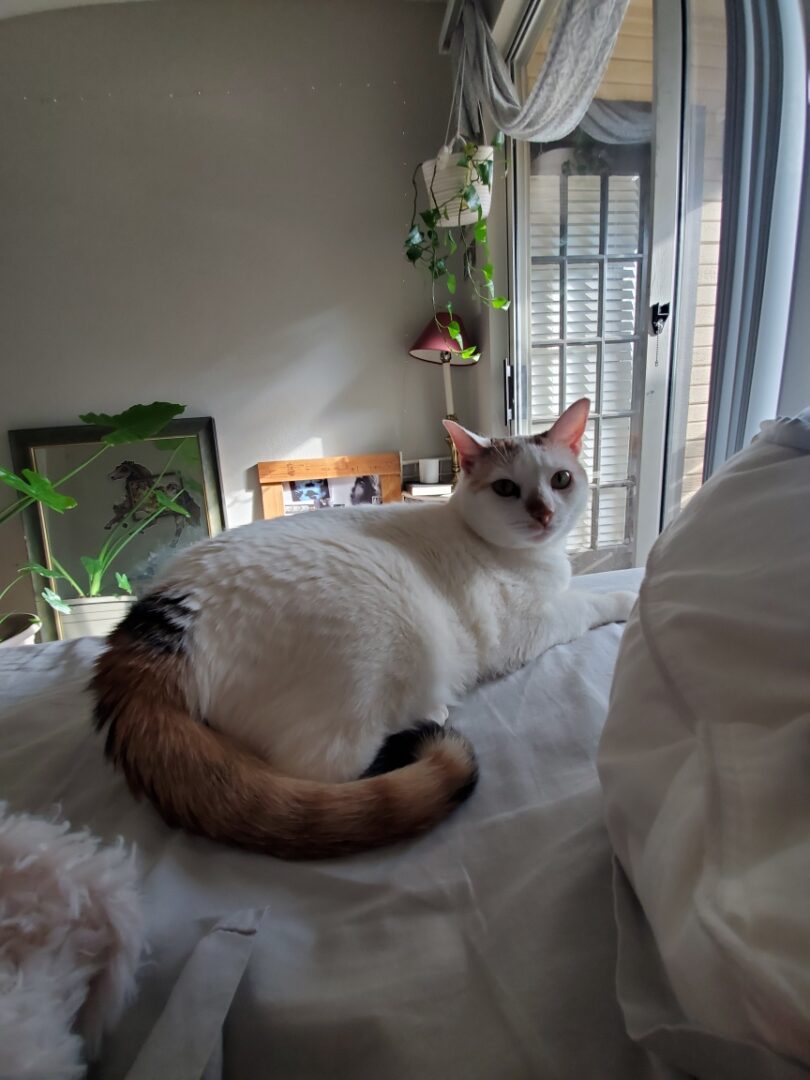 Penny wishes everyone a happy holiday.
Pop Culture Ephemera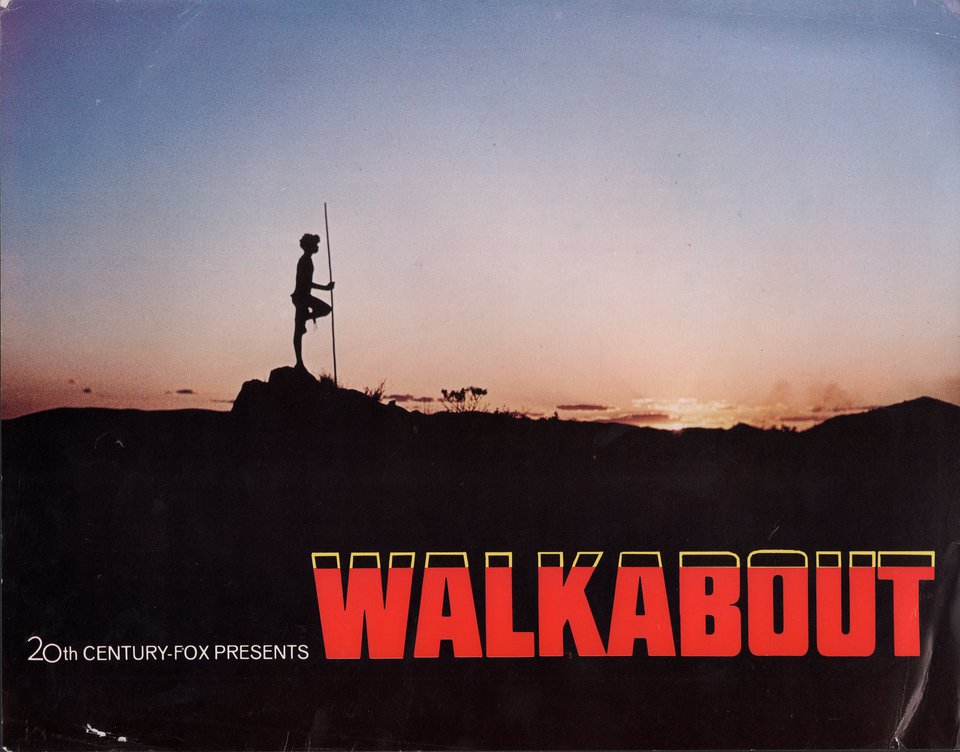 Walkabout (1971) (Directed by Nicolas Roeg): "I don't suppose it matters which way we go." This beautifully shot film starts in the concrete jungle of Sydney, Australia before moving to the foreboding and lush landscapes of the Outback. The shocking transition that sends the fourteen-year-old girl (Jenny Agutter) and the six-year-old boy (Luc Roeg) off on their own is just the first of so many symbolic moments that litter this film. The surface story of the two white children encountering the aboriginal boy (David Gulpilil) as he is on his traditional walkabout of self discovery and they are trying to get back to civilization is compelling. But it's the continual juxtaposition of the world of the Outback and modern society that really drive home the messages of the basics of human nature. The cinematography is gorgeous but it doesn't pull any punches. Nature isn't kind to Nature. These animals live to eat each other to survive even as they are preyed upon by humans. The idea of the walkabout as a journey of self discovery is important for the teenage boy and girl of the film. The sexual energy drives another subtext of the story. Ultimately, the film isn't sentimental about the journey. Lots of questions go unanswered but the overall feeling of a journey is still there. In fact, the message might be that we are doomed to keep being evil to Nature and each other. Roeg is a competent director and this is easily on the most important films of the early 1970's.
Doctor Who – "The Underwater Menace: Part Four" (S.4 E.22) (1967): This is still an early story for the Second Doctor (Patrick Troughton) and they are trying to figure out how to differentiate him from the First Doctor. This is a mess of a story that doesn't have to be a mess. There's a pretty good evil menace in Professor Zaroff who says he wants to lower the ocean to raise Atlantis but he really wants to destroy the planet. Along the way, no one explains why he wants to destroy the planet he lives on. His base is inside a volcano giving this a very James Bond feel to it initially. By the time we get to this final episode of the story, we have had a sparkly fish people water ballet scene, killer sharks, and an octopus as a pet. The writers had no idea what to do with the companions, Polly, Ben, and Jamie. Polly has a few good contributions to the story but they are mostly sent on their way so that it becomes a mental battle between Zaroff and the Doctor. There's no nice way to put this but the fish people are terrible and this is a pretty garbage, throwaway story. It gets better for Troughton but this isn't where that happens.
Jimi Hendrix – "Hey Baby" (1971) (from Rainbow Bridge): From his second posthumous release, this song was floating around as a live version before his death. I've included the live version because it has an almost Spanish flamenco guitar introduction. This song is just a hint at what might have been. Hendrix had hinted at this side of his vision in "Little Wing" from Axis: Bold as Love but here it feels like a new vision of sound for the Seventies. Taken as a whole with the title of the album, the title of the songs on the album. like "Dolly Dagger," and the mix of musical styles are what I really walk away from here as one more important influence on latter-day Prince albums. It's a shame that those two never got a chance to jam together on a song like this.
I'm quite excited about the return of MST3K with 13 new episodes on their Gizmoplex site next year. Jonah Ray who has ably hosted the past two seasons on Netflix will still be onboard but we are getting our first female host with Emily Marsh (not her first hosting for those who have seen the pre-pandemic live shows). This week we got the list of films to be riffed. Highlights include a Santo film, Gamera vs Jiger (one of the Gamera films they missed in the early run) and The Batwoman. Creator Joel Hodgson has hinted that he'll be hosting at least one of the films! Stay tuned to this spot for more info.
Hard Boiled (1992) (Directed by John Woo): "Give a guy a gun, he thinks he's Superman. Give him two and he thinks he's God." – Superintendent Pang. Roughly three years after his brilliant film, The Killer, John Woo did what directors like Martin Scorsese, Sam Peckinpah, and John Ford did through the years. Woo had influenced a slew of Hollywood directors in the late Eighties and his fingerprint was on the action films of the era even though he hadn't directed a film in the United States yet. He took their films like Lethal Weapon and moved them to the next logical conclusion. This film is almost always ranked in the best action films of all-time for good reason. It's been a decade since I watched it. The plot is deceptively simple. Chow Yun-Fat is my favorite here as Tequila, a police officer who loses his partner in a shootout (an attention grabbing start to the film) and teams with an undercover detective to bring down an arms-smuggling ring. Chow Yun-Fat is an extension of John Woo in a way that Jimmy Stewart or Cary Grant were with Hitchcock. He moves through the scenery calling our attention to what the director wants us to see and balances being a hero as much as a victim of circumstances. The phrase "gun ballet" has been overused in the past 30 years but this is where it started and was perfected. All the slow motion explosions, unlimited bullets, doves, and men chewing toothpicks that have plagued Woo's Hollywood career work to perfection here. Buckle up for the second half of the movie. Once you get to the hospital, the action is relentless.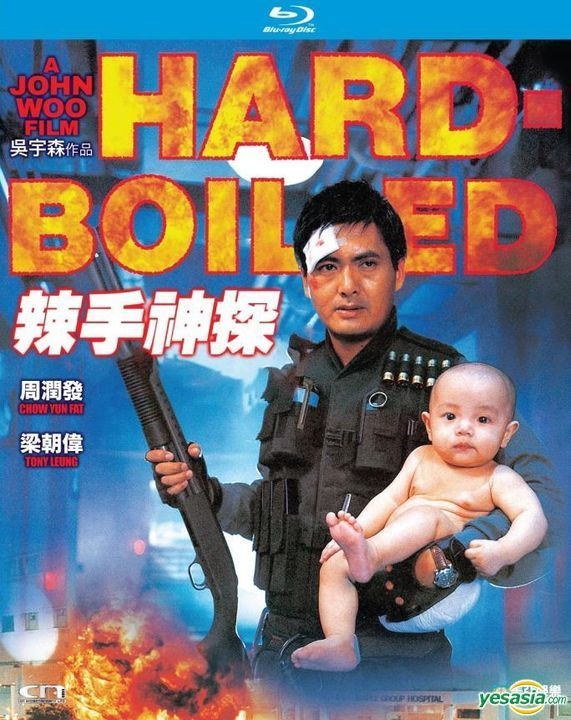 Best of the Rest
I do love a sundae. The history of the sundae caught be a bit by surprise. The sundae dates back to 1881. The battle for its origin is between Two Rivers, Wisconsin and Ithaca, New York. The Wisconsin story holds the most weight with the support of renowned newsman, H.L. Mencken. Because of "blue laws" at the time, the sale of sodas were prohibited on Sundays. As a workaround, druggist Edward Berners put ice cream in a dish and covered it with chocolate syrup. This alternative to the ice cream soda was only served on Sundays and hence the name. Because of the association with the day, statistics still say that Sunday is the day of the week that the most ice cream is eaten.
We've only known about Comet Leonard for a year and it's already headed into our night sky this weekend. You'll have to get up early but this NPR article gives you a good guide to viewing this rather bright comet. If you aren't a 5:00 a.m. person (if you want to be, I can introduce you to my Rigby dog), you'll get a nighttime opportunity after December 17th. It's been 80,000 years since it last passed by, but don't think you can just wait for the next go around in 82,021 because Leonard is likely to be ejected from the solar system after this trip around the Sun.
A recent story on the National Geographic website about one of these guys being on a road in East Texas caught my attention for obvious reasons. A simple Google search showed a slew of stories of people "on the mend" from bites by these snakes in Missouri, Oklahoma, and Arkansas over the past summer. There are two things about that. One, I never want to be in a story that I'm "on the mend" because that means something awful has probably happened. Two, it was cool when the stories were of these snakes in Oklahoma and Arkansas, but they appear to be headed this way…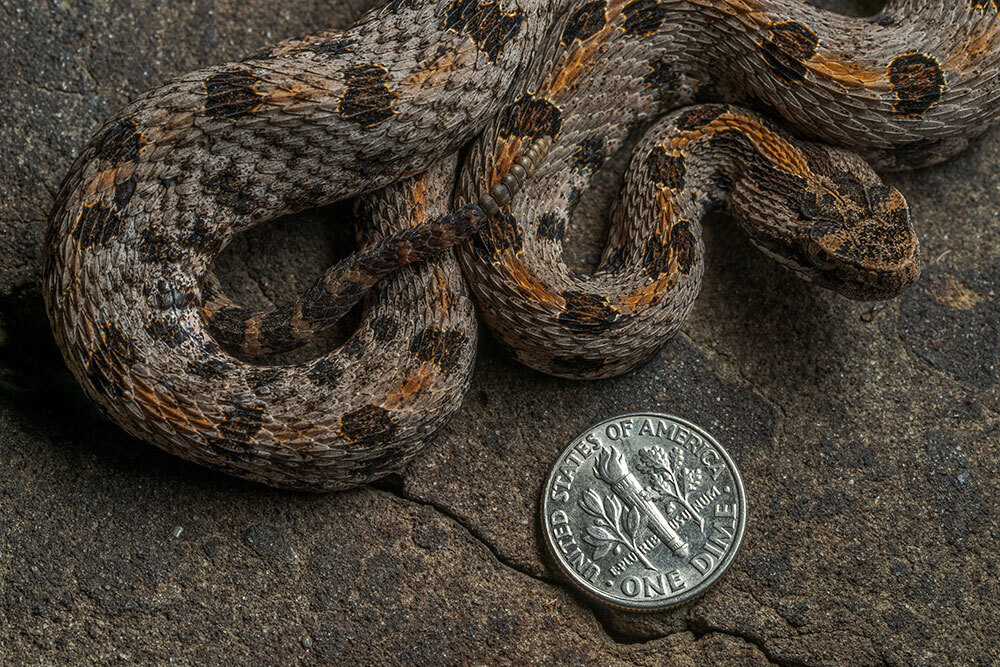 Sunday Morning Tuneage Flashback
On the Sunday Morning Tuneage of 7/15/2006, I was preparing for the San Diego Comic Con of 2006. The mid-summer weeks were lean and I was looking forward to Kevin Smith on Late Night w/Conan O'Brien. I was still saying I needed to watch Nightmares and Dreamscapes (see last week) and I even ranked my favorite Stephen King Short Stories. Don't get too excited because I'm in the middle of a massive King Project and those rankings are yet to come. The only other show that popped up that week was the American Masters: Marilyn Monroe: Still Life (PBS). I didn't watch it at the time so I took some time with it this week.

Instead of telling the story of Marilyn Monroe as a personal biography, this is Marilyn through the eyes of the people who photographed her. Marilyn as a work of art. It's a fascinating portrayal that constantly attracts your eye to her energy. It's rare, almost generational, to find someone who comes alive in photographs. The artists rave about her. You can't get a full vision of Marilyn Monroe from just watching her films. This gives you a side of our American Life of that era as any portrait could be. It's such a shame we lost her so young.
Flash From The Past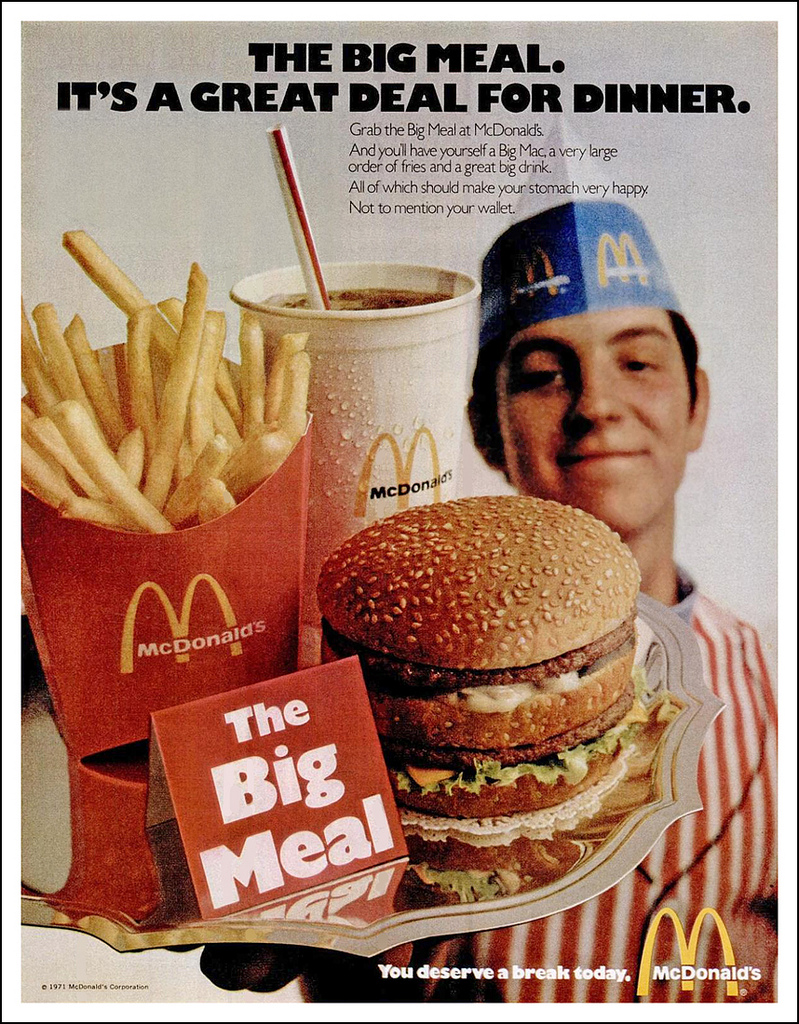 What the Hell Did I Put In My Mouth?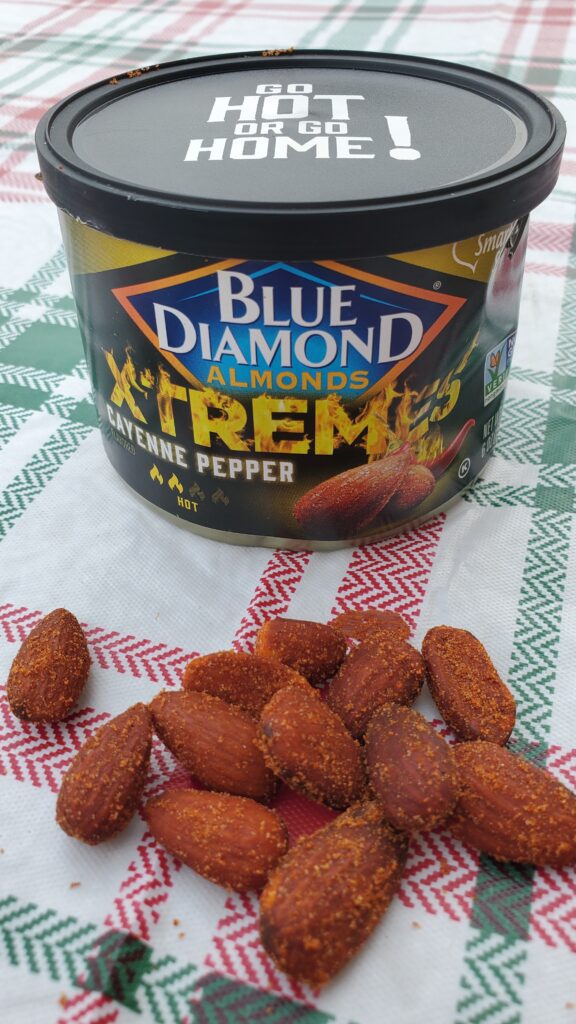 Blue Diamond Almonds Xtreme: Cayenne Pepper
A Secret Santa gift at work that you'll see more of over the next couple weeks. The first Xtreme is only a two flame "hot" entry. Like any good hot rating system, there isn't a single-flame option. Cayenne is a pretty reliable spicy option and it's got a good tomato and onion type of flavor. It's not that much different than a habanero almond. I'm pretty happy with this entry and could make these a regular snack addition. "Go hot or go home!"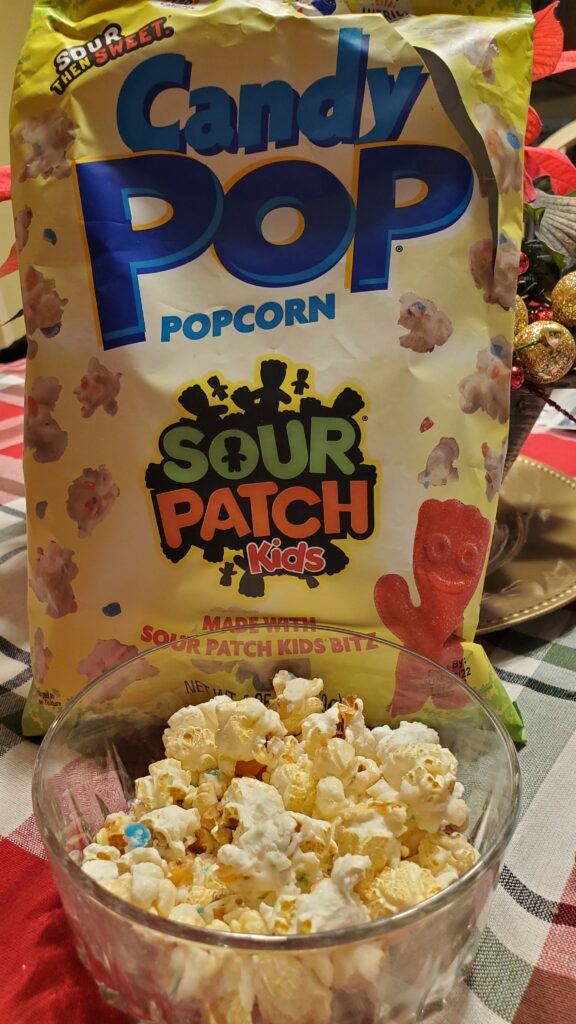 Candy Pop Popcorn: Sour Patch Kids
Thank you to constant readers James and Patti for sending me a snack that seems right up my alley. The Candy Pop brand is pretty reliable for mixing up some good flavors with the salty popcorn. Usually it's sweet and salty, but this time around it's sour and salty. This is unfortunately the exception that proves the rule that two great tastes taste great together. It's terrible. It's good popcorn. I don't mind Sour Patch Kids. Together, it's just a weird combination that made my tongue feel swollen. Even though this one didn't work out, keep those snacks coming.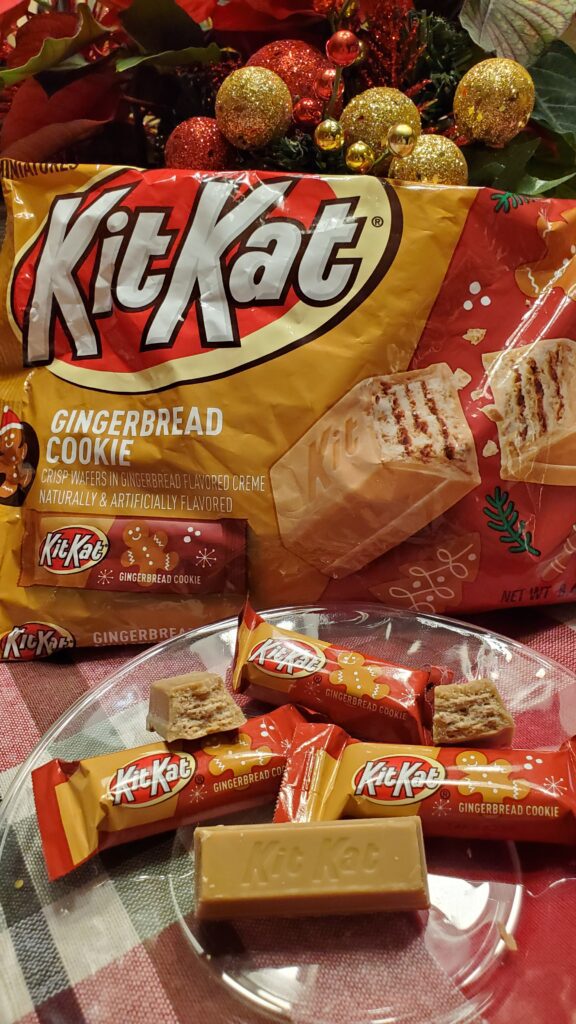 Kit Kat: Gingerbread Cookie
I have talked about my love for the Kit Kat wafer candy bars. I also like the gingerbread flavor this time of year in particular. These miniatures with gingerbread-flavored creme are a great addition to the Christmas candy bowl. There's a good mix of ginger, cinnamon, and other spices. It almost has a maple syrup smell when you open the bag. But unlike pumpkin spices that can be way too overpowering, the ratios are perfect here in that it's still a Kit Kat at heart. Catch up on these before the season is over.
"Would you like to come along?'
She asked me
'Yes take me along right now.'
Hey baby, can I step into your world a while?
'Yes you can,' she said
'Come on back with me for a while" – Jimi Hendrix
Stay Hard.
sb