Pop Culture Ephemera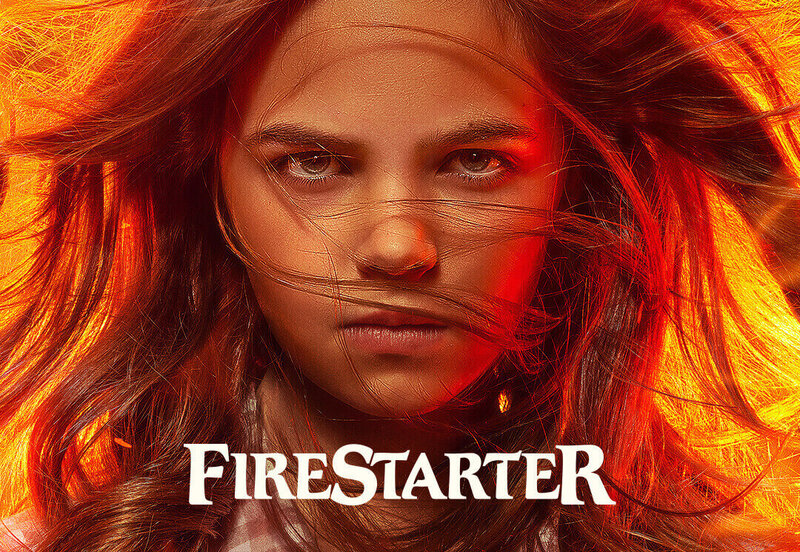 Firestarter (2022) (Directed by Keith Thomas): "One day she'll have the power of a nuclear explosion." – Dr. Wanless. Even the poster acknowledges the fact that they are living in the shadow of the 1984 film adaptation with Drew Barrymore. The lead role of Charlie is played by Ryan Kiera Armstrong who had a great part in this last season of American Horror Story. Zac Efron does a very serviceable job as Charlie's father, Andy. The 1981 book and 1984 film are both high on my list of Stephen King books and movie adaptations. Retelling the story almost 40 years later reminds me of the same questions I had while watching the new version of The Stand. What makes this necessary and better? There isn't much change in the story that is unique to the story being told in 2022. In fact, taking away the initial chase through New York and changing the creepy attraction to Charlie by the George C. Scott character in the original both take away some of the emotional investment to the characters. The fire special effects are better, the John Carpenter score is awesome, and the addition of the mother is a clever difference but none of these work as well as they should. This is a highly recommended book and the distinct acts would be much better played out over a season or two on a streaming service.
Umbrella Academy – "Extra Ordinary" (Netflix) (S.1 E.3) (2019): Scrolling through Netflix I realized that I had abandoned this show for no good reason. As we roll into summer, it seemed like a good distraction until Stranger Things arrives. In a reverse of my usual modus operandi, I'm trying to watch the series before I read the comic books. The children of the Umbrella Academy are still trying to solve the mystery of their father's death. I'm still getting to know the cast. Initially, I'm most interested in Vanya (Elliot Page) as the child who develops his talents late in life compared to his siblings. The turning sound into physical force is a power that needs further exploring. The symbolism of having an android mother really fits for these young adults trying to deal with an overbearing father and a mother without real emotions. Klaus (Robert Sheehan), the drug-addicted brother who can communicate with the dead, is my other favorite. Not just as the comic relief that he provides but also as the fly in the ointment to everything his siblings are trying to accomplish. This is a well constructed series so far that requires some attention to detail and I want to be caught up before Season Three drops on June 22, 2022.
Human League – "Love Action (I Believe In Love)" (1981) (from Dare): "I've laid alone and cried at night / Over what love made me do." Those first piercing notes put me right back into my bedroom in the Summer of 1981 with this album playing as loud as I dared. Before I knew what a Depeche Mode or New Order were, this was the center of my electronic universe. Phil Oakey's voice is a perfect overdub to the driving beat. "The old man" of the lyrics is Lou Reed according to Oakey. My favorite moment is that synth melody at about 55 seconds. A simple song lyrically and yet it is still one of my favorites on what I consider their best album.
The Flash – "Reckless" (S.8 E.10) (2022): With the cancellations over the past couple weeks, The Flash is last gasp of the Arrowverse going into 2022-2023. It's too late for me to argue that they saved the wrong show and the completist in me will follow the last show through a last season. The show has been too angst filled since Cisco left the team. This episode focuses on my remaining favorite character, Frost (Danielle Panabaker). Team Flash is battling Black Fire this season. Last episode focused on Chester and his troubled relationship with his father that attracted Black Fire. I figured that Frost's villain past would serve the same role here. Instead, we get more of a philosophical discussion of what risks that superheroes should take in order to save humanity. Does a superhero need to value their own life over putting away a single villain? It's surprising to discuss here and not entirely without merit. The show has felt without heart recently despite telling lots of family-centric stories. Black Fire is a throwaway villain so far. Is this where we are at with superhero television shows? It might be time for a break when there isn't a good balance between team and solving crimes.
The Lawnmower Man (1992) (Directed by Brett Leonard): "All this power isn't meant to be in the hands of one person." – Dr. Angelo. The film is pretty simply categorized as mostly an updated Flowers For Algernon with the Frankenstein elements of that story brought into focus. Dr. Angelo (Pierce Brosnan) experiments on Jobe (Jeff Fahey) with drugs and cybernetic training. For the period, it's a nice reflection of the burgeoning cyberpunk elements of science fiction. Virtual reality stories have acquired renewed interest in the past few years. This is inevitably dated in the special effects arena. The plot has little more than a nod to a character in the Stephen King short story by the same name. It would be unfair to call it a Stephen King adaptation. That is until the end of the film. First, there's the Shop involved in the research. Then the last third of the film turns into a huge love letter to Carrie including turning on a religious parental figure. File under "It all comes full circle" that the idea that an experiment on a regular person ends up backfiring on the people in charge has become a theme in a recent couple King novels. While unintentionally funny in parts, this film is a good time machine of the era.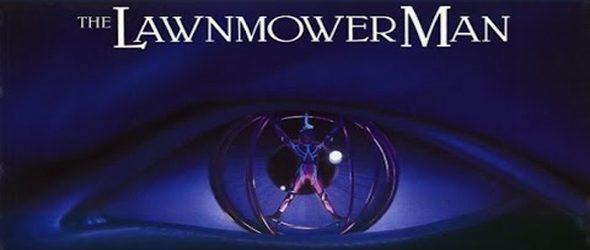 Best of the Rest
Christopher Walken as a squirrel telling you how to invest your nuts. That's the definition of a quality ad in my book.
You will probably remember that I really enjoyed Sweet Tooth Season One last year. The ratings were very respectable over the length of the season. It was a long setup for what should be an impressive Season Two. More information coming in early June when Netflix reveals upcoming series details. Other than Stranger Things and Murders in the Building, there aren't shows I'm looking forward to more.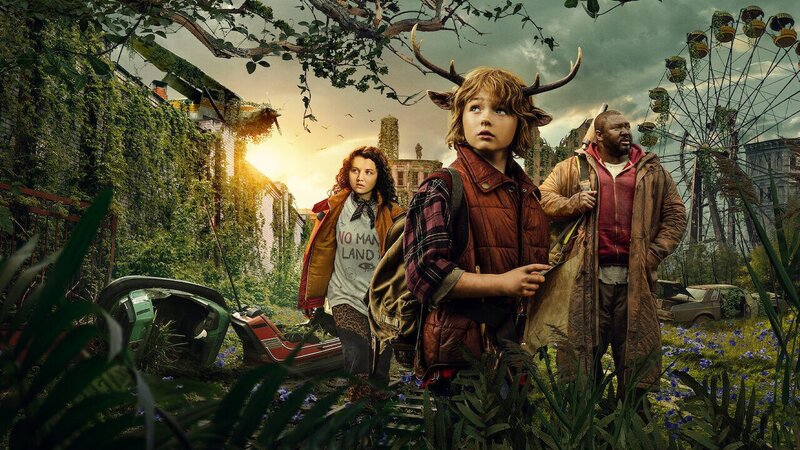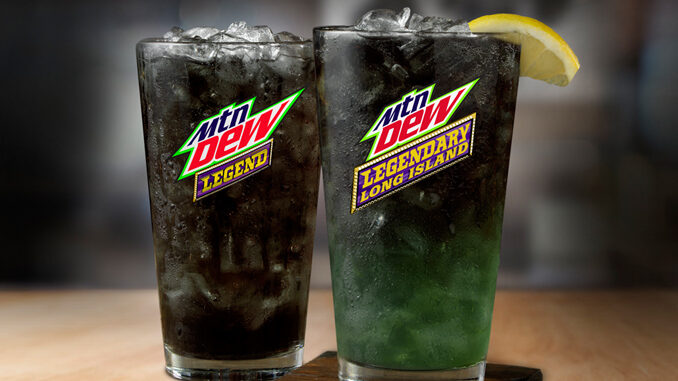 Sunday Morning Tuneage Flashback
On the Sunday Morning Tuneage of 12/24/2006, I was getting ready for Christmas Day with a 3-, 9- and 10-year-old. You don't realize at the time what a meaningful and magical time those days are going to be. We were set to eat some ham, watch Christmas Vacation, and go see Night at the Museum in theaters. Television was a bit weak for the days before Christmas. Christmas Day was Cowboys vs. Eagles. There were runs of Masters of Horror, Ugly Betty, and new episode of Friday Night Lights. As I was writing my Best Of for the year, it was helped by the airing of commercials.

World's Funniest Commercials of 2006 (TBS): Susan Yeagley and Kevin Nealon host. That dates the show right there. The show leans on ads from around the world from years past, counting on the fact that maybe you don't have YouTube. Even having watched this numerous times, I get the giggles watching these shows. With the creativity in contemporary ads, we are really missing compilation shows in the today's market. There are so many good ones in this program so I'll choose just one that still gives me the giggles.
Flash From The Past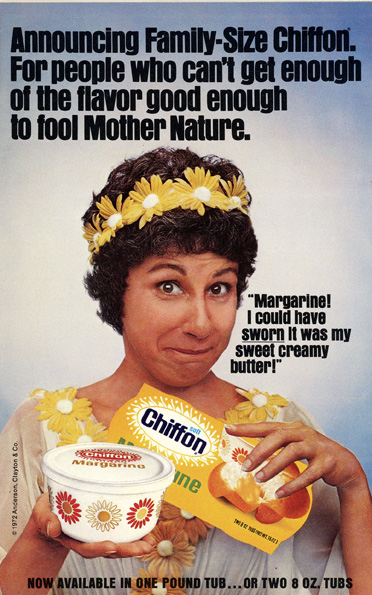 What the Hell Did I Put In My Mouth?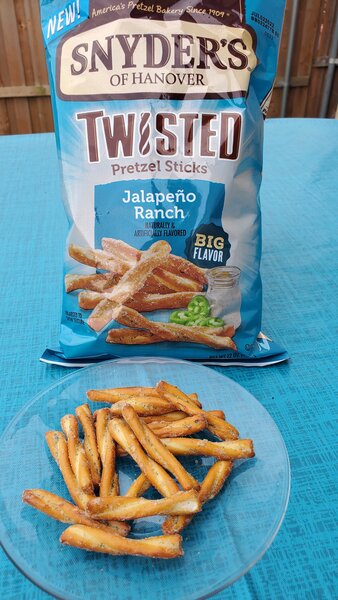 Snyder's Twisted Pretzel Sticks: Jalapeno Ranch
I'm going to have to put out a warning on this one for their addictive nature. The ranch and jalapeno are the right mix in a way that most snack companies just don't get. Snyder's is a quality brand of pretzels that I usually rely upon. This will replace the sour cream and onion flavored pretzel sticks as the best flavored option out there.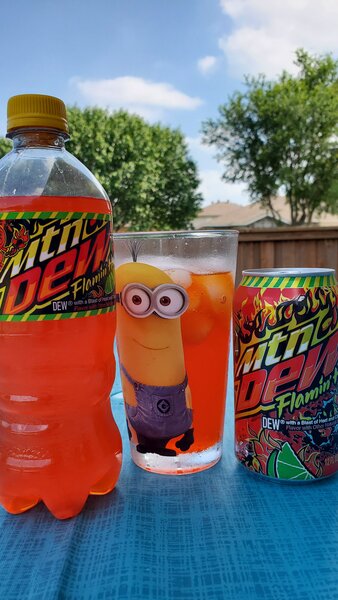 Mountain Dew: Flamin' Hot
I believe I had claimed when news of this came out that I wouldn't be trying it. I'm glad y'all could get a good laugh from that. My first instinct was that this was a joke drink and would only be available for limited online purchases. Showing up in major stores now, I was more tempted to try it. Despite all the flames and warnings on the cover (also the word "flamin'" in the title), this isn't much of a spicy drink. The overwhelming flavor that you get from it is a lime drink with a tiny kick afterwards. If you have had Hot Limon Doritos or Cheetos, you get an idea of the flavor. It's not unpleasant. I doubt I'll purchase much of it but now that my curiosity has been satisfied, I'm good.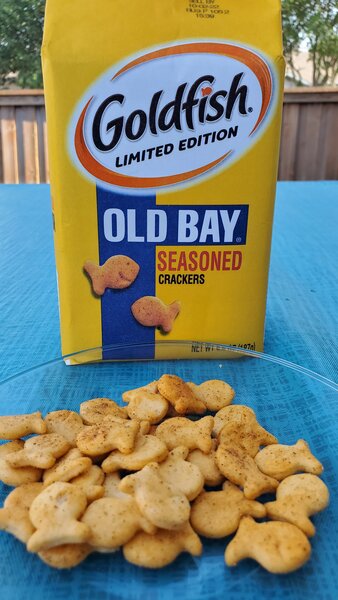 Goldfish Crackers: Old Bay
I've had Old Bay seasoned potato chips and they are a wonderful treat. I don't know why I was initially skeptical of this combination. No fear, they are great. It's a fish-shaped cracker so why shouldn't it have a taste that reminds you of a fish dish. The 18 herbs and spices are so iconic that I find it hard to describe them to people who aren't familiar with it. I wouldn't imagine that this is marketed towards children. But as an adult snack I am totally onboard with this addition to the line. This ranks above last Summer's Frank's RedHot Goldfish Crackers.
"I believe, I believe what the old man says
Though I know that there's no Lord above
I believe in me, I believe in you
And you know I believe in love" – Human League
Stay Hard.
sb