Previously on FTCH, we had a week dedicated to the Nineties. There were Langoliers and Violent Femmes. There was Armageddon and the Cowboys won the Super Bowl (kinda the same thing to most people). We left you with pizza bites and beers to enjoy by. Happy Easter weekend. A little delayed here for my son and future daughter-in-law to be in town next weekend. I miss the Easter Egg hunts in the backyard, but not the running over unfound plastic eggs with the lawn mower in May. This week everything is everywhere and Tom Sawyer is abroad. There's strawberry in the fudge stripes and orange cream in the licorice. The city is on fire, the ghost is in you, and it's mind over mayhem. Sorry, Charlie, only the best blogs get to be FTCH.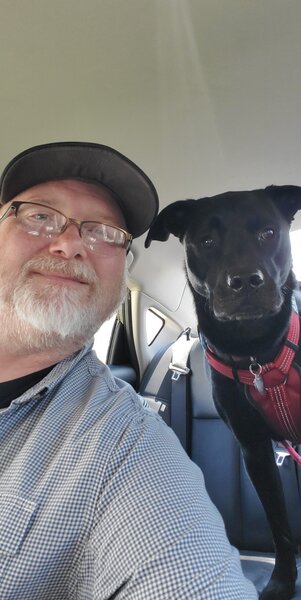 Pop Culture Ephemera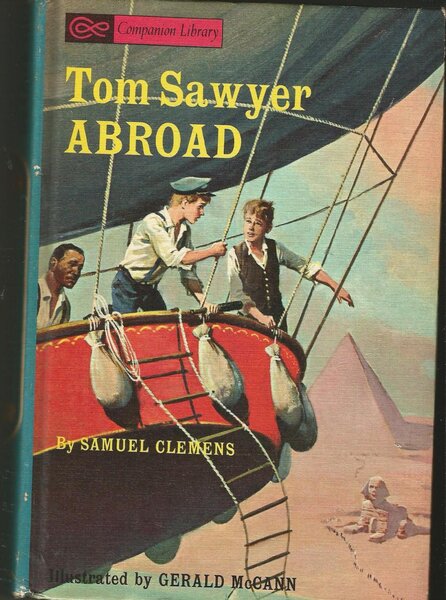 Mark Twain – Tom Sawyer Abroad (1894) (Charles L. Webster & Co.): "I have found out that there ain't no surer way to find out whether you like people or hate them than to travel with them." – Huck Finn. This sequel to The Adventures of Huckleberry Finn and Tom Sawyer is a short novel (a novella by today's standards) that is narrated by Huck Finn and serves to parody the adventure novels of Jules Verne and allow Twain to combine his travelogues with the observational humor of his previous novels. This comes close to wandering into the "for fans only" territory. The trio of Huck, Tom, and Jim end up on a powerful balloon that takes them to have adventures in the Sahara and Egypt. I love the conceit that when an intelligent person with a bit of knowledge (in this case, Tom) tries to educate the lesser intelligent people (in this case, Huck and Jim), the more marginally educated people will argue logic against the truth until the more intelligent person admits that they must be correct. The biggest failure here is that it's not the previous two novels. Don't approach with high expectations, but this is a light and clever work.
Columbo – "Mind Over Mayhem" (S.3 E.6) (1974): I still have many seasons to go but I'm willing to declare Season Three of Columbo as the pinnacle of the series. Written by Steven Bochco and starring Jose Ferrer (old school Hollywood), Jessica Walter (up and coming Hollywood), Lee Montgomery (character actor in the making), and Robby the Robot. Did I mention Robby the Robot? This episode sounds great on paper. It takes place in a Cybernetic research institute, there are war simulations, robots, huge computers, May/December romances, and battles over Scientist of the Year Awards. Neil Cahill (Robert Walker) has committed plagiarism with some molecular matter theory and now the original research is dead. There is an even younger boy genius, Steve Spelberg (tribute to the director of one of the Pilot films), who does research with MM7 (Robby the Robot). The problem is that any technology episode from 1974 is going to have built-in painful moments. And the setting of scientists in lab coats and walls of computers, takes away from some of the settings and tacky early Seventies fashion that highlight the show. The mystery unravels as do most of these with Columbo finding a key bit of evidence and then asking question after question. Even a lesser episode like this is fun to watch. Or go on to the next one "Swan Song" (S.3 E.7) with Johnny Cash and Ida Lupino that is often ranked as the actual best of the series. I mean, look at that poster!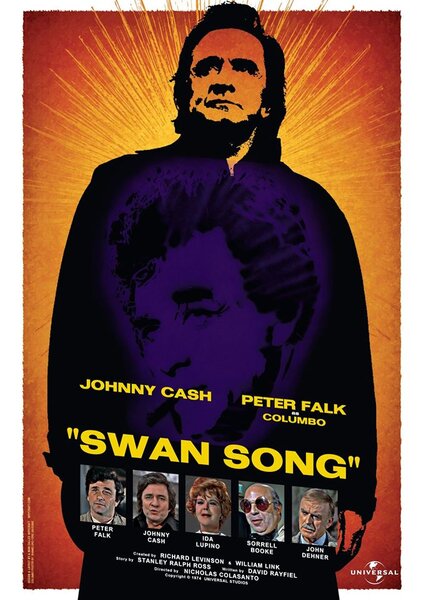 The Psychedelic Furs – "The Ghost In You" (1984) (from Mirror Moves): "Angels fall like rain / And love is all of heaven away". This is one of the few acts appearing at the Cruel World festival next month that I've seen in concert. When I saw them, this was the current album and this song was a showstopper as much or more as "Pretty In Pink". Richard Butler's voice is smooth like butter here. This song showed up on an episode of Stranger Things and reminded me that I'm still confused why this group never became a huge thing in the States. There's a perfect 1984 blend of keyboards and that Eighties drum sound. Lyrically, you can't beat a song about unending love that doesn't fade over time.
Mystery Science Theatre 3000: City on Fire (1989) (KTMA) (E.16): "She's an old flame." – Crow T. Robot. It's amazing how much this series evolved in a mere four months and sixteen episodes. by the time they are doing this 1979 disaster film (with Henry Fonda, Shelley Winters and Leslie Nielsen), they have hit upon a style and pace that is still in play today. Joel Hodgson feels so much more comfortable interacting with the robots here than during the early Gamera films. There are some great bits in the skits, including that the Mads aren't mad scientists anymore because they lost their funding and they are now just "mildly peeved researchers." Lots of fire-related jokes as the city burns after a disgruntled employee sets an oil refinery on fire. Even a reference to the Yul Brynner PSA when Tom says, "I'm Servo. Now that I'm dead, don't smoke." The crew does a wonderful job with the disaster film genre and it's a shame it wasn't featured more going forward.
Everything Everywhere All At Once (2022) (Directed by Daniel Kwan, Daniel Scheinert): "Of all the places I could be, I just want to be here with you." – Evelyn. I want to just start with four simple words- "Go see this film." It's also a film that I fear will decrease your interest in seeing it by starting to describe it. Michelle Yeoh is Evelyn Wang, the owner of a laundromat. Along with her husband, Waymond (Ke Huy Kuan) and daughter, Joy (Stehanie Hsu), they are under an IRS audit and their auditor is played by Jamie Lee Curtis. Much of the film takes place in the IRS building in Simi Valley. The action moves from the IRS office back and forth to the multiverse. From the start, there is a frenetic pace to the film and yet it never feels rushed. There are nods to superhero films, classic sci-fi, Pixar (this being my favorite that I won't spoil), and the classic Hong Kong action films. The best moment of the film is seeing Evelyn's father, Gong Gong, played by the very prolific James Hong who I've missed in movies so much. There's even a wonderful callback to Yeoh's Crouching Tiger, Hidden Dragon. It's beautifully filmed, the characters are carefully formed, and the plot is more basic than it seems on the surface. Ultimately, the film is about unconditional love and how we let our children live their lives. Anything more will affect your perceptions. See it now before you hear too much more.
Best of the Rest
File under: too good to be true. Just as quickly as I thought there was a new David Lynch film premiering at Cannes, then there wasn't. The rumor of a Lynch-directed film starring Laura Dern was just what this year in movies needed. His last film was Inland Empire in 2006. I mean, that's where I am in looking back at old Sunday Morning Tuneage blogs and that seems like a whole different era. I wish I could have lived just a few more weeks thinking there was a new film coming out.
"Smooth as a mountain stream." The new campaign is called "Save a Tree, Pee in a Busch" so that people don't drink outdoors and urinate on trees since it's bad for the trees. Instead, pee into the can (empty can, I assume). What they don't address is what you do with the pee can after you've used the funnel.
I have rarely witnessed faster blowback than this Coca-Cola ad with Bill Nye about recycling. Gizmodo had some of the best responses including calling out the hackneyed "the good people at Coca-Cola." We can't recycle our way out of our pollution problems. And it's interesting that Coca-Cola (to be fair, a brand that I support with weekly purchases) is the one sponsoring this ad since they have been labeled the world's worst plastic polluter. Trying to do something that seems positive and hiring a respected voice (by the generation they are trying to reach) in Bill Nye blew up in their faces within 24 hrs. Don't we live in an amazing age?
Rest In Peace: Gilbert Gottfried. I always thought his best use was in advertisements. He was a great spokesman for the vastly underrated Oh Henry! bar in the late 1980s.
Sunday Morning Tuneage Flashback
On the Sunday Morning Tuneage of 11/12/2006, I was celebrating Dee's 9th birthday this weekend with a trip out for some BBQ (how times would change in that regard). Our local high school and Christian's football teams both lost in their playoffs this weekend. The next Saturday was going to bring Michigan vs. Ohio State (#1 vs #2) (I should not have been as excited now knowing the result), I was enjoying Heroes and Prison Break on Monday nights. Doctor Who was ruling my Friday nights even though spoilers from earlier airings in the U.K. did abound. Thursday night on ABC, I planned to watch this show and I didn't until this week.

Barbara Walters: 30 Mistakes in 30 Years (2006) (ABC): Barbara Walters had been doing interview specials since 1976. This was an interesting way to set out to do a "best of" clips show by putting them as a set of thematic "mistakes". Everything from questions about "What tree would you be?", asking about their virginity, and interviewing couples (all of a sudden very uncomfortable moments with Will Smith and Jada Pinkett Smith where she is very controlling). The usual suspects like George Clooney, Brad Pitt, and Oprah are still quiet boring. I'm much more interested in finding some of these old ones with Johnny Carson, Audrey Hepburn, John Wayne, and Richard Pryor (who she calls out for lying to her after his freebase incident). I don't know that shows like this exist anymore. It's too bad really. "What is bootylicious, Beyonce?"
Flash From The Past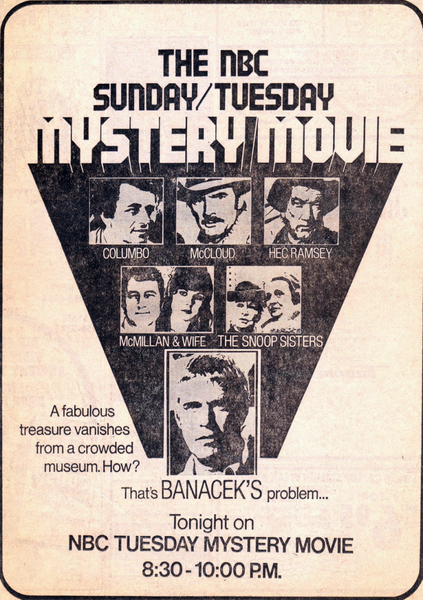 What the Hell Did I Put In My Mouth?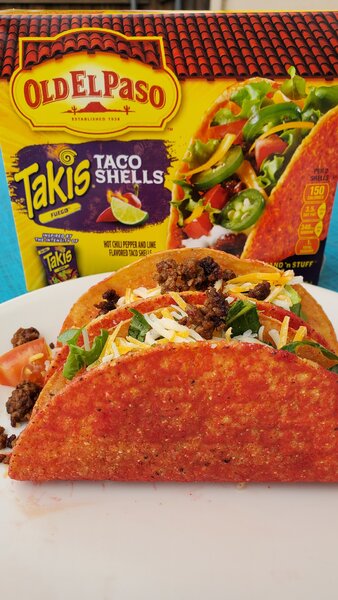 Old El Paso: Takis Taco Shells
I am not a taco hard shell buyer and so maybe I'm behind the times. I'm surprised that there aren't more flavored shells out there on the market based upon my perceived interest in them at the Taco Bell. Interesting combo of chili pepper and lime make these sweet more than hot. It wasn't an unpleasant taste but I wouldn't overdo the toppings. This does open the door for some interesting future combinations. Wondering if there is an email in the Skittles mailbox from Old El Paso yet.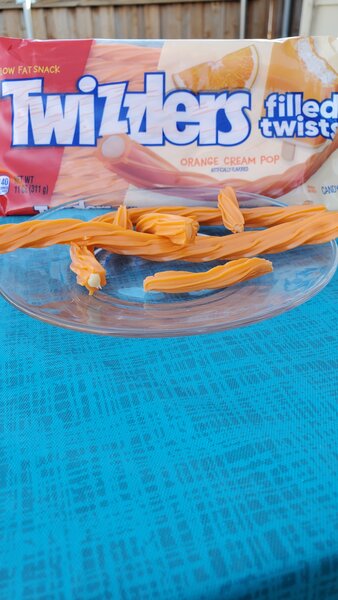 Twizzlers Filled Twists: Orange Cream Pop
They do have a vague taste of a Dreamsicle. That's where any semblance of good taste goes out the door. The next thing you notice is some kind of weird sugar crunch. Then there's the waxy aftertaste that isn't common to any Twizzler I've ever had. The twist effect isn't important to any part of the experience, so that seems a waste also. I'd tell you to just go back to the Red Vines.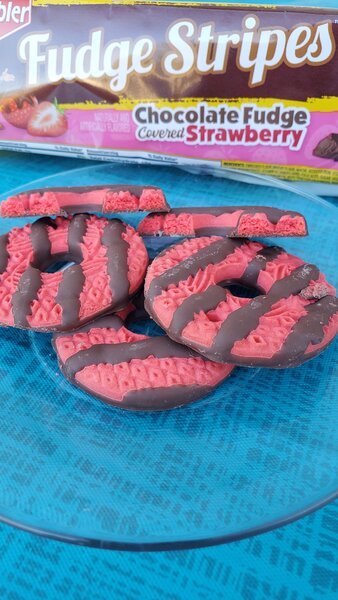 Keebler Fudge Stripes: Chocolate Fudge Covered Strawberry
Both Kit-Kat and Keebler used the Chocolate and Strawberry combination for Valentine's Day this year. I loved the Kit-Kat Duos and I'm a big fan of these. The approach is a bit different in that the Kit-Kat is more chocolate with some strawberry flavor. These cookies have a distinctive strawberry flavor to the cookie with just the right amount of fudge. The cookies are soft and crumbly and a great limited release.
"A race is on I'm on your side
And hearing you my engines die
I'm in a mood for you
For running away" – The Psychedelic Furs
Stay Hard.
sb