Previously on FTCH, there were thin Kit Kats and Twinkies in your creamer. We visited Berlin, French Connection, and Batwoman in Gotham. This week brought some hail and tornadoes to the area but also sunshine reminders that spring is here. My brackets were demolished in basketball but live on in Battlebots. This week in FTCH, there's a prison break, a return to the streets (Sesame), and a return of a cakester. There are tacos in the jelly beans, fish in a barrel, and women in the flesh. Remember, your FTCH doubles as a flotation device.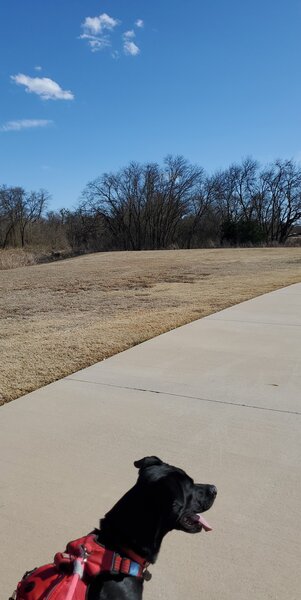 Pop Culture Ephemera
Elmore Leonard – Escape from Five Shadows (1956) (William Morrow): "Maybe I will" – Bowen. This "escape" story is roughly a novella-length, prison-break story. It's a Western because of setting alone. But Leonard is setting the stage for the crime novels he will write twenty years after this. The relationship between the prisoner and two of the women in the prison area ends up being a precursor to Out of Sight. It's a really pleasurable read, quick and driven by dialogue. What really drives the book is a relatable hero in Corey Bowen and an archetypal villain in Frank Renda. I had to check twice to see if this was made into a film. Hard to believe that such great material has been out there for 65 years without an adaptation.
The Outsider – "Fish In a Barrel" (S.1 E.1) (2020) (HBO): The show starts off as a pretty straightforward police procedural. There's the brutal murder of young boy, Frankie, and all the evidence and witness testimony points to the town's star Little League coach, Terry Maitland (Jason Bateman). The case is an easy open/shut for Detective Ralph Anderson (Ben Mendelsohn) and he has Terry arrested in a very public manner. And that's when the hook starts. There's also an equal amount of evidence that Terry was not in town when the murder was committed. I watched this when it debuted in 2020 and then read the Stephen King book a couple months ago. I'm watching it again to see if my initial impressions of the show are still valid. The story is changed from Oklahoma (in the book) to Georgia. This is going to be a story told over ten hours. The appeal of the first half of the story is the initial building of the overwhelming evidence showing that Terry committed the murder. Then there's the slow unraveling of that as Detective Anderson starts to question what the evidence shows. This show fits nicely into the True Detective and The Night Of corner of the HBO brand. It's noir and well acted and written. My quibbles with the minor changes don't take away from this being a textbook example of how to snag an audience in the first sixty minutes of a story.
Blondie – "In The Flesh" (1976) (from Blondie): "I can't wait to touch you in the flesh." This 1976 song off of Blondie's first album is remarkable. It manages to be a punk song and at the same time it's got the feel of a 1960's girl group single. I discovered this song in 1982's Last American Virgin, which helped me discover her first couple albums. I'm excited to see Blondie for my first time in just a couple months.
Licorice Pizza (2021) (Dir. Paul Thomas Anderson): "You're always thinking things. You thinker." Paul Thomas Anderson has taken us to his Alternate Southern California Universe in previous films like Boogie Nights and Magnolia. It's a world that feels fantasy and real both at the same time. There's always the story of our main characters that feels out of time and place and then there's the dangerous reality that intrudes on the lives of our characters. Alana (Alana Haim) and Gary (Cooper Hoffman) run (they literally run) around the town in what is at times a breezy romantic coming-of-age comedy. Theirs is a world of pinball shops, waterbeds, and neighborhood restaurants. Gary reminds me of the teenagers in Wes Anderson films (French Dispatch or Max in Rushmore) that move in the world of adults with ease and respect. The outside world (think old Hollywood and gas shortages) always seem to be right on the edge threatening to derail the romance. Sean Penn and Bradley Cooper serve as comic foils but also symbols of the real world leaking into the comfortable world Anderson has built. By the end of the film, all I wanted was to stay in their bubble. Gary and Alana running after each other to the angst of Bowie's "Life on Mars" sums up my feelings about the film in a nutshell. Is it the best movie of last year? If I was reassessing my list, this is a top five for sure.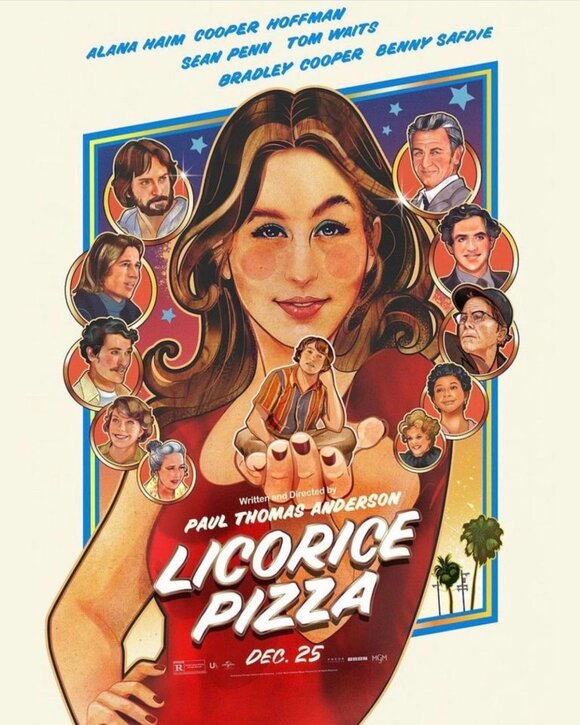 And God Created Woman (1956) (Directed by Roger Vadim): "Everything I love, I've got here. The sea, the sun, the hot sand, music, and eating." – Juliete. Director, Vadim's debut is mostly style over substance. But what style! The film is known as the coming-out party for Brigitte Bardot as Juliette (an orphaned teen) in St. Tropez who is pursued by a wealthy Eric Carradine (Curd Jurgens), is attracted to local bad boy Antoine Tardieu (Christian Marquand), and out of anger marries his younger brother Michel Tardieu (Jean-Louis Trintignant). The rest of the film plays out pretty much as you would predict with those variables. It's not a film that will capture your imagination with story. The beauty here is Bardot and the way the camera adores her. If you don't start researching vacations to St. Tropez while watching this, then you aren't paying attention.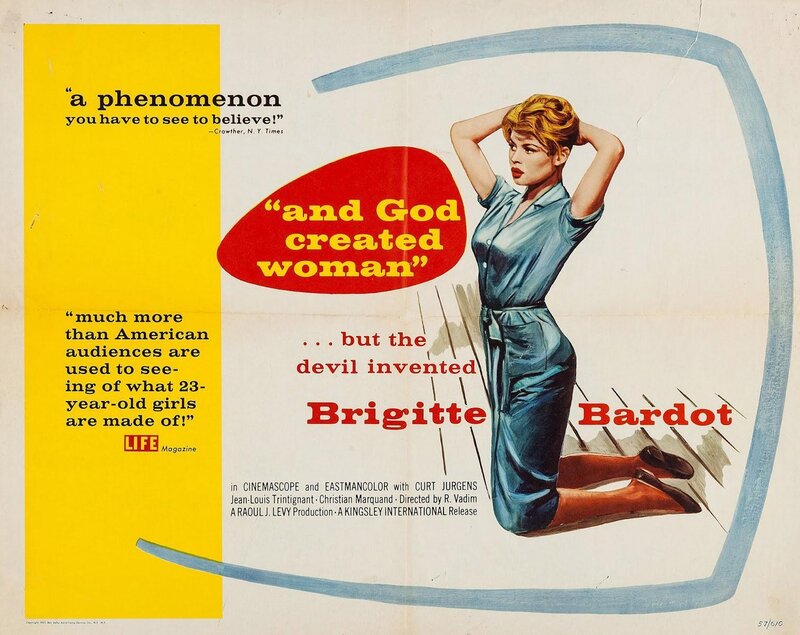 Best of the Rest
You can file the Pepsi/IHOP team-up under "Things I Won't Be Posting Here". I'm not a Pepsi fan in the least (those who know me, know). And the older I get, the more I have to admit that pancakes and syrup are pretty far down the breakfast list for me. Maple Syrup as a flavor is also one that I would typically avoid outside of actual maple syrup. If it's your deal, then as they say #ShowUsYourStack.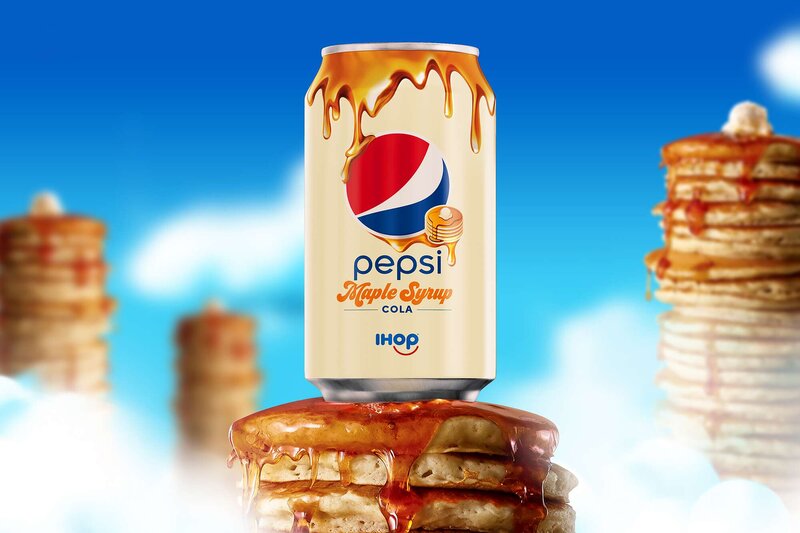 Normally I might be pretty excited about the new release of an older unreleased Prince album. For years we read about the Camille album from Prince. The eight songs from the shelved 1986 album by his female alter-ego have all been released in one form or another (the last one, "Rebirth of the Flesh" finally making it official with the Super Deluxe reissue of Sign o' the Times last year). I'll still get it because you know me. Excited to get a solid version of "Good Love" that I have on vinyl on the Bright Lights, Big City soundtrack.
With a bit of a nod to Ted Lasso, Ryan Reynolds' ad for 1Password gave me some giggles this week.
Sunday Morning Tuneage Flashback
On the Sunday Morning Tuneage of 10/21/2006, this was the weekend I finally got rid of the Suburban and became "generic white dad" with my Ford Taurus. NBC counterprogrammed Game Two of the World Series with a three-episode replay of Heroes on a Sunday night which seemed a panic move to get more people into the show. I was continuing to rave about Prison Break and Friday Night Lights but I was worried about the flagging ratings for Lost. On Tuesday, there was an episode of Independent Lens that I somehow missed and caught up on this week.

The World According to Sesame Street (2006). This is only tangentially related to Sesame Street as a brand and tool. It is about bringing local versions of the show to Bangladesh, South Africa and Kosovo. The amazing aspect of stories like this is the similarities more than the differences. The life experience of these children might be quite different but the more they talk, the more you see that they are just children. The challenges of bringing a show like Sesame Street to television in these countries is pretty impressive.
Flash From The Past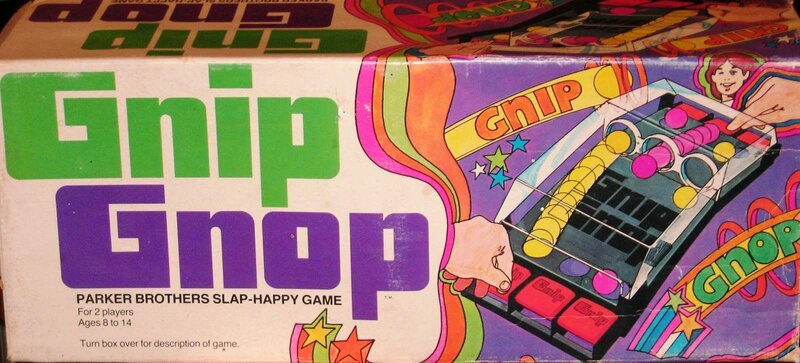 What the Hell Did I Put In My Mouth?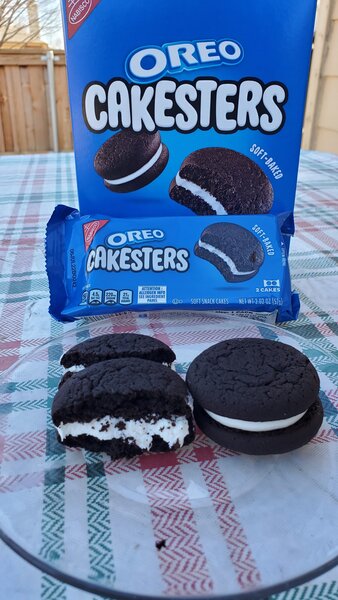 Oreo Cakesters
From 2007-2012, these snacks graced the cookie shelves. Like most nostalgia foods, it's that much more desirable when you've had to go a period of time without them. I never had these in their initial lifetime. The feel is definitely of Oreo cake with some creme leaking out the sides. It's a great two-bite size too. The flavor is what I remember a Suzy-Q tasting like in the 1980s. Very satisfying and not the healthiest thing I've ever put in my mouth. But don't take these away from me now that I just discovered them.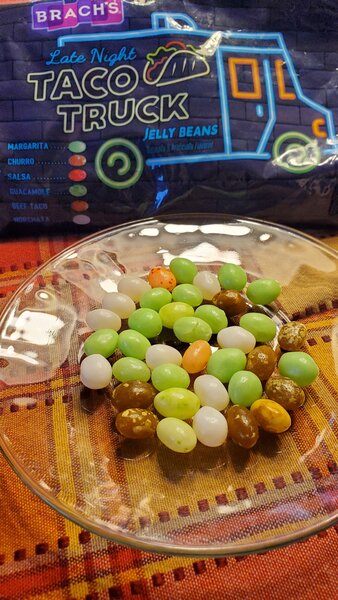 Brach's Late Night Taco Truck Jelly Beans
Margarita. Churro. Salsa. Guacamole. Beef Taco. Horchata. Let me just get this out of the way first. You will never buy these as anything except as a gag. And by gag, I'm referring to the Salsa jelly bean which might be one of the worst jelly beans I've ever tasted. I'm still haunted by whatever weird tomato, pepper aftertaste I encountered. The horchata and the churro jelly beans are decent additions because of their cinnamon flavors. I actually enjoyed both of those. The margarita is simply a lime bean to the taste. The beef taco does taste like a beef taco and that is probably the biggest problem with it. Be curious. And then pass the rest on to your "friends".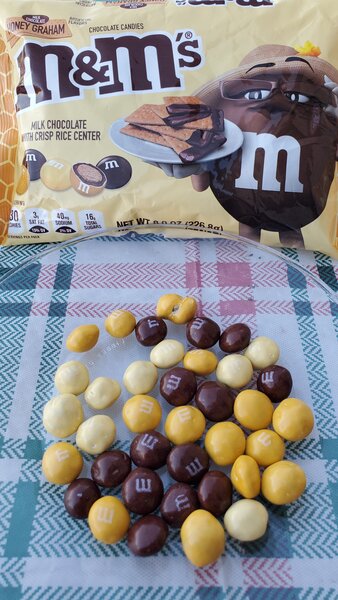 M&M's Honey Graham
The package promises a Honey Graham cracker taste. I didn't get it. They are a Crispy M&M with a rice center and only a hint of honey and graham. They are tiny and would probably work better in a larger size and without the rice center. My impression is of a crunchy cereal. This is an unfortunately bland addition to a brand that usually wins me over with new flavors.
"I can't wait to hear you
Remembering your love
Is nothing without you in the flesh" – Blondie
Stay Hard.
sb