From 2005 through 2013, my Sunday Morning Tuneage blog punctuated each year with an ever increasingly complex Best Of List. After a brief hiatus, the Best Of returned from 2017-2020. In 2021, I returned to the weekly blog this year with FTCH. The fact is that I watch things, read things, and eat things, and above all, I love making lists. Over three weeks, I'll pull from a year's worth of notes and spreadsheet entries to put together a personal summary of my 2021 experience.
BEST OF TV/STREAMING 2020
If I thought that the Best of Movie lists were difficult, that was just a walk in the park. These series are culled from satellite television, Netflix, Amazon Prime, Hulu, HBOMAX, Paramount+, Disney+, Peacock and more. There's no good way to keep track of everything new coming out and I feel like as I'm putting this list together they probably released five new quality series. Rest easy and remember that there weren't new episodes of Better Call Saul in 2021.
BEST SHOWS OF 2021
Only Murders In The Building (Hulu): "Embrace the mess. That's where the good stuff lives." (Cinda) I've written about this in multiple previous blog entries. It isn't just the cast but it's the cast that is having fun and turning a couple different genres on their heads. It's possible to tell a murder mystery and at the same time have a fun time satirizing current pop culture. I'm less trusting of the sequel but this initial season was the single show that I looked forward to the most each season.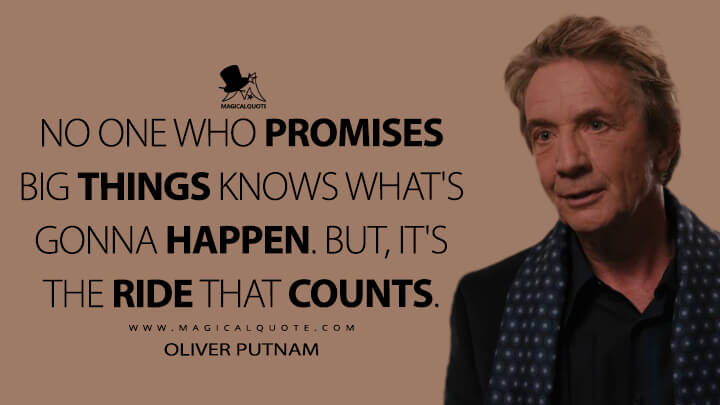 2. It's A Sin (HBOMAX): This British show about the AIDS epidemic through the Eighties is emotional and powerful. It's also funny and touching and has some of the best music of any show released this year. At just five episodes, you should watch this and send me a thank you note later.
3. How To With John Wilson (HBOMAX): I'm not sure that I can say this is the most clever or funniest show out this year. And I was tempted to throw it under Documentary to start. But this show just tickles me to no end. I don't even know that many of my constant readers will find this funny.
4. Chapelwaite (Epix): I wish this had aired somewhere that a majority of people could have given it some love. The story is dragged out longer than needed. But it filled my Stephen King needs for the year.
5. Nancy Drew (CW): I have to believe this is my most controversial ranking in years. I'm solidly a member of the Drew Crew. This show tells some good horror mystery stories and adds in dashes of humor and a bit of soap opera (I mean, this is the CW). I fear that the ratings won't give it another season and that's too bad.
6. Bob's Burgers (Fox) (2020 #6): Consistently ranked. Consistently my biggest laugh of the week.
7. Loki (Disney+): This is the only one of the Marvel Disney shows that I've watched so far. It stars one of my favorite Marvel characters and it teams up Tom Hiddleston and Luke Wilson in a very Doctor Who type of story.
8. What We Do In The Shadows (FX) (2020 #1): My favorite show of 2020 was back with a strong season. But the reliance on a single season long story was hit and miss throughout the season. I lost some momentum, picked it back up and then was slightly disappointed with the finale. It's still among the top series going, don't get me wrong.
9. Stath Lets Flats (HBO Max) (2020 #4): I'm the lone champion for this English show. The new season was just as awkwardly funny as the previous ones. Natasia Demetrious as Shophie is my favorite character on television.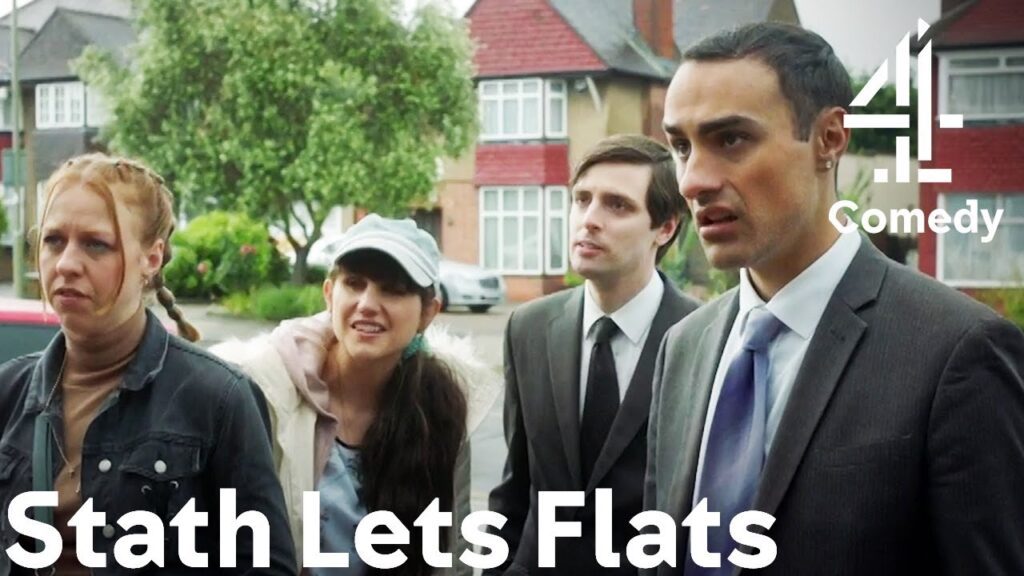 10. American Horror Story (FX): Season Ten was my favorite in years and ushered it back into the Top Ten. The Double Feature worked well for the type of stories they were telling. The second story that's part Twilight Zone and part X-Files was about as fun as horror television got this past year.
A quick list of older shows that also played well in 2021 for me include The Amazing Race, Amazing Stories, Disenchantment and Mr. Robot.
This is the list where I usually take it in the shorts. Don't "I can't believe . . . " at me, bro. I already watch so many shows and I fully realize that some of them are The Flash but there are only so many hours in a day. This list is on my radar but to be honest, last year's Best Shows That I Don't Watch is still untouched including The Righteous Gemstones and The Mandalorian (this is my own personal shame).
BEST SHOWS THAT I DON'T WATCH (YET)
Mare of Easttown (HBO): All I know is that it's a mystery and it stars Kate Winslet and Jean Smart. I'm in.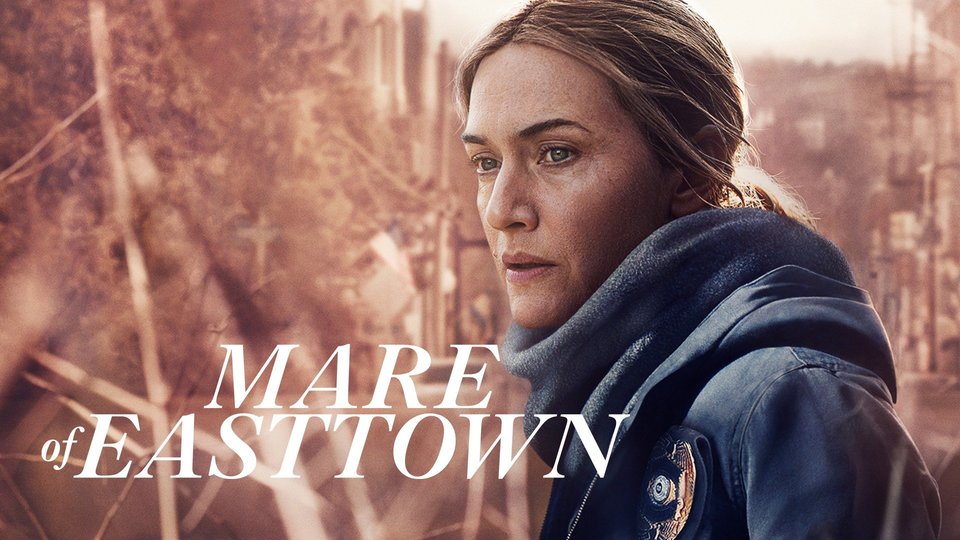 2. Reservation Dogs (FX/HULU): This drama set on a reservation in Oklahoma looks fresh and exciting.
3. Midnight Mass (Netflix): This looks like a love letter to all I love about Stephen King stories.
4. Pen15 (Hulu): I know I've been sleeping on this awkward show for a few seasons.
5. The Wheel of Time (Amazon): I haven't read what are probably fun books in this series but people who I respect have told me this is a great new series.
6. The White Lotus (HBO): Another series that is recommended by people who I respect.
7. Succession (HBO): I don't know that I'm as interested in the show as much as I want to be in on the social media references.
8. WandaVision (Disney+): There was no question that Loki would be the Marvel show I watched first on Disney+ but this is a close second as far as my interest in characters. The reviews make it look very thoughtful.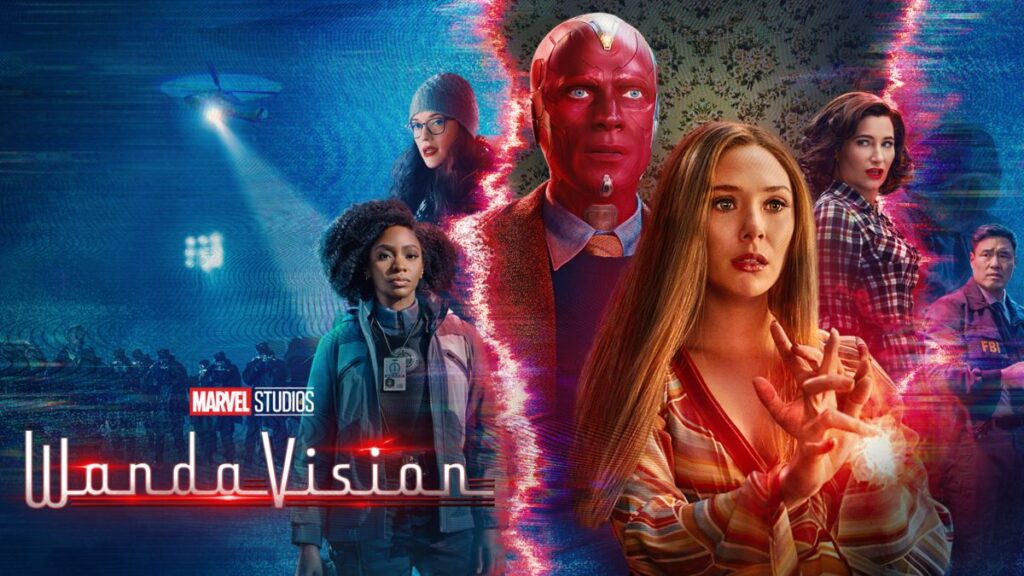 9. Station Eleven (HBO Max): I might have already dipped into this series by the time you read this because the more reviews I read with people comparing it to The Leftovers, the more I'm attracted to it.
10. Ted Lasso (AppleTV+): Another series that seems decent but mostly I want to understand all the references out there.
You remember the way I like trailers almost as much as movies? Ads are even more intriguing. One, there are fewer actual old time commercials anymore and for fewer and fewer products. Two, where do you even sit still for them anymore? For me, it's mostly during sporting events or the moments before the movie starts in the theater but even then I usually have to see them in another setting to know to watch them. So many ads are unimaginative and derivative. One Liberty Mutual or State Farm ad is interchangeable with the others. This list is where I try to reward creativity and risk taking.
BEST ADS OF 2021
1.  Geico "Scoop There It Is": "French Vanilla, Rocky Road / Chocolate, Peanut Butter, Cookie Dough" Ads should be fun and entertaining the 50th time you see them as much as they are the first. You should want to share them and reference them at work and with friends and family. This simple ad ticked off all the boxes and I'm only sad that it doesn't still run all the time. Thank you, 2021, for bringing back Tag Team.
2. Planters "Shake It Like Dad": "Doesn't get a haircut, he gets 'em all cut." All the Dad tropes are here and it's still catchy fun. This didn't get enough Summer play in 2021. #NutsForDad.
3. Chevy "Holiday Ride": Are you kidding me with this? Nostalgia for a 1966 Chevy Impala, a lost wife, a man with a dog (Erkle!) and a daughter making her father happy. Hell, I can't even type this without feelings. The short version is good but the extended version really hits the right notes.
4. Iceland "Icelandverse": "How to connect our world without being super weird." If you haven't seen the Zuckerberg Meta commercial then you might not get this parody. I don't want to link that creepy ad so do your research.
5. Heinz "Draw Ketchup": This is actually quite amazing. But how do you drop the mic on the rest of your competition? This is a pretty solid way to go about it.
6. Nike "Play New": This might be the lowest a Nike ad has ever placed in one of my year-end rankings. Not to say they haven't had a good year. There are a few good ones to choose from but this one feels very 2021. "Here's to giving it a shot. Even if your shot is garbage."
7. Jif Peanut Butter "The Return": The combination of Ludacris and mumble rap is hilarious and the beat is great too.
BONUS #1. BLK "Vax That Thang Up": I didn't include this in my top of the year not because it isn't great but I did feature it in an early FTCH this year. Just in case you missed this catchy tune and the message still applies.
BONUS #2. Sinyi Realty "In Love We Trust": This Japanese real estate company didn't create just an ad. They made a seven minute film that tells a love story better than most directors can accomplish in 120 minutes. It's one of my favorite films of the year. I'm not crying. You're crying. If you believe in the power of love, take seven minutes and watch a "commercial".
BEST TV DEBUTS OF 1971
Television in 1971was simply ABC, CBS, and NBC. Cigarette commercials stopped airing at the start of the year. Most nights still had at least one channel airing a movie. Shows like Bonanza and Gunsmoke are still running but there is a transition to some of the more important shows of the decade and shows that still entertain today.
1. All In The Family (CBS): I have tried to argue that other shows are the "most important of the decade" but I'm lying if I defend anything but this show. It's still shocking to watch. It's still incredibly hilarious. Every sitcom for the next twenty years or more would live in the shadow of this show.
2. Soul Train (Syndication): This show consistently introduced me to music in my youth that I never would have heard on any other station. It holds a spot in my heart that I have never felt with American Bandstand.
3. Columbo (NBC): NBC rotated three shows through the same time slot. All mysteries told in different methods. The Columbo character is still one that doesn't have an equivalent in current television.
4. The Electric Company (PBS): This addition to Sesame Street felt like a cooler show for slightly older children. I felt cool referencing this in school. And Spider-Man made appearances.
5. Lidsville (ABC): Sid and Marty Krofft hit a home run with this freaky show of live action characters, songs and huge oversized talking hats.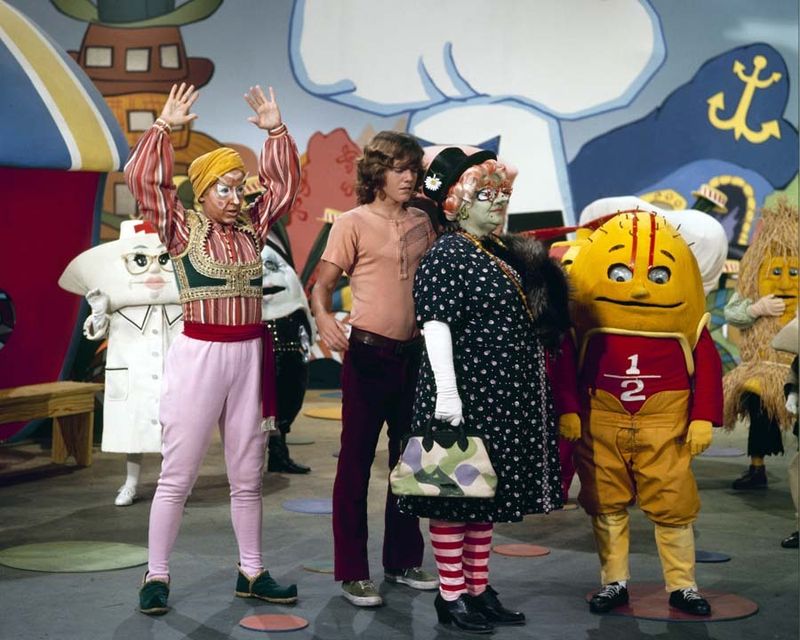 This concludes the second part of the year-end finale. Next week, we ring in the new year by celebrating all of the odds and ends that didn't make the first two parts. Thanks for keeping your focus this far.
"You know, the sharing of stories is kind of transactional. When someone gives you a story, you owe them one of equal or greater value in return." – Jan "Only Murders in the Building".
Stay Hard.
sb