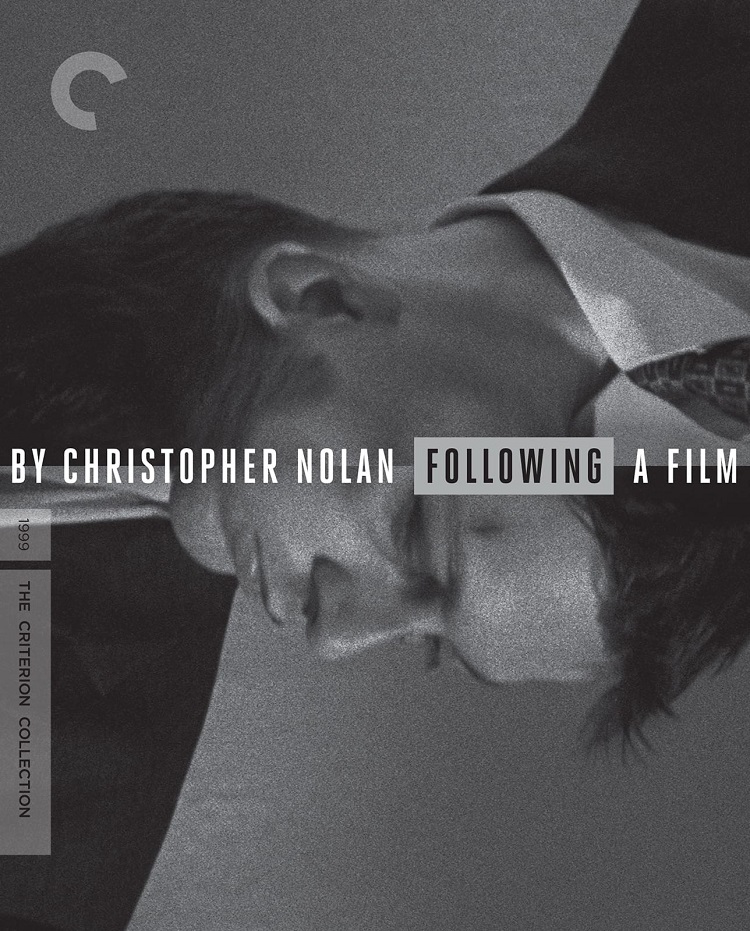 Before creating his own following with the sensational Memento, Christopher Nolan made his feature-film directorial debut with Following. It is a modern noir thriller about an aspiring writer (Jeremy Theobald), identified in the credits as The Young Man, who avoids writing by following people around town to learn their story but gets caught up in a strange tale of his own. Thankfully, Nolan didn't avoid writing or directing because he delivers an impressive start to what is currently an outstanding career.
In search of inspiration for his work, The Young Man thinks he might be able to find it in random people as they unknowingly go about their lives. He establishes a set of rules to avoid suspicion, but quickly breaks them when he becomes intrigued by Cobb (Alex Haw). However, Cobb notices the Young Man and confronts him. When Cobb learns why he's being tailed, he invites the Young Man to follow him, which leads to them breaking into an apartment and going through the people's belonging. But Cobb isn't interested in financial gain. He offers a more philosophical outlook that by taking things away from people it shows them what they had.
The Young Man is captivated by Cobb and being a burglar, so he continues to work with him. He also becomes fascinated by a woman known as the Blonde (Lucy Russell), one of their victims. The Young Man starts up a relationship with the Blonde, who needs help because a gangster know as The Bald Guy (Dick Bradsell) has incriminating photos. The Young Man offers to help, unaware of what he's getting himself into, and he's not alone.
Following offers an intriguing plot that plays out in a non-linear manner and isn't predictable. The story warns of the risks involved when one gets what they want too easily. Nolan shows great promise as a filmmaker, serving as writer, director, cinematographer, and co-editor. He also makes great use of the very limited budget.
The video has been given a 1080p/MPEG-4 AVC encoded transfer displayed at 1.33:1. The liner notes reveal "this new digital transfer was created in 4K resolution on a Scanity film scanner from the original 16mm camera negative. The blacks are inky and grays appear in a variety of shades. The image offers good depth and clarity but is also very grainy. There are also minor damage flaws that appear on occasion.
The liner notes also state "the film's original monaural soundtrack was remastered from a 16mm optical print. In addition, the original mix masters were remastered into a 48 kHz, 24-bit 5.1 surround mix by rerecording mixer Gary Rizzo." On the 5.1 track, dialogue is clear. David Julyan's score can be heard in the surrounds as can slight ambiance. The mono track naturally offers a more limited audio experience and the flaws in the source are more noticable.
Extras include a commentary by Chritopher Nolan recorded in 2001 and an engaging interview (HD, 26 min) from December 2010. "The Linear Edit" offers the film's scenes in chronological order, which will ruin the plot twists, so I am not sure the point of it. "Script to Film" (HD, 10 min) shows portions of the script with three corresponding scenes. Christopher Nolan's first short film, Doodlebug (1997) (1080i, 3 min) shows a man (Theobald) trying to kill an insect. It's all right, but once seen, not likely to be revisited. There are also two trailers and a booklet with Scott Foundas' essay "Nolan Begins."
Nolan's Following is a memorable debut and Criterion does a great job presenting it and preserving it on Blu-ray.