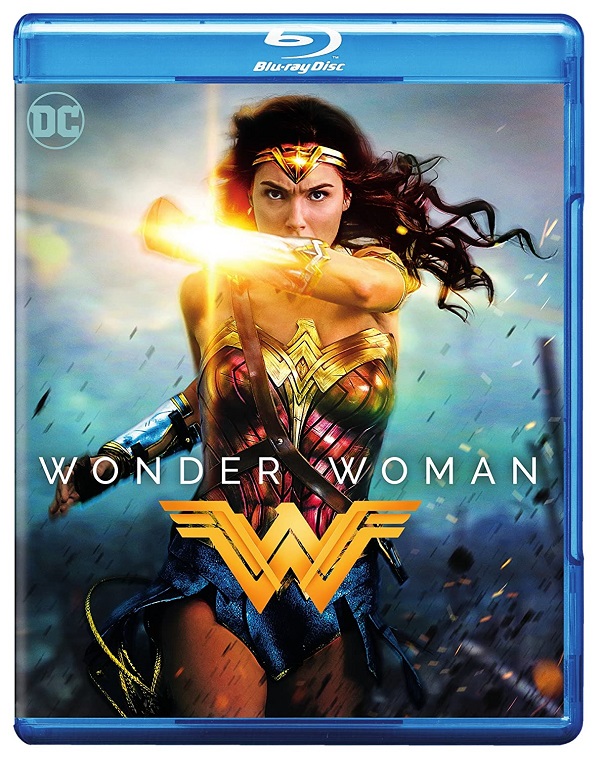 I spent much of last week catching up on all the DC films to prepare myself for the release of Wonder Woman. We had planned to see it on Saturday, but we all got ourselves too excited and wound up catching it Friday night. More on that in a moment. The rest of the week was brimming with lots of cool things. So many in fact, I had to spend a little time narrowing down exactly what I wanted to talk about. Which is my definition of a great week.
So let's get to it.
Wonder Woman
This is the film DC should have been making all along. I'm on record rather liking the movies in the Extended DC Universe (except for Suicide Squad – frak that movie) but Zach Snyder's vision in those films is certainly bleak and the action sequences tend to dull the senses after awhile. Wonder Woman manages to shine a great deal of light into the series and brings the first woman superhero to the big screen in a really wonderful way. It did get a little Snyderish towards the end with its big action finale, but up until then, it was gloriously fun.
I took my daughter, dressed in a Wonder Woman t-shirt and a plastic little head band, to the showing. She loved every minute of it (even the one's where she cowered under her blanky because it got a little scary). This is a superhero movie for boys and girls to cherish.
American Gods
I am what should be considered a casual Neil Gaiman fan. I've read, and loved, his Sandman comic-book series. I've also enjoyed a few of his novels. He was delightful when I caught him at a reading in Tulsa a few years back. But there are many stories and books of his that I have not read, and as such, I am not all well versed in Mr. Gaiman.
My wife bought me a copy of American Gods a Christmas or two ago and I started reading it several weeks ago, but I kept getting distracted by other books and I've yet to get through it. Still, I was quite excited to hear of it being made into a television series and finally sat down with the first episode the other day. It is weird and grotesque, funny, violent, and wonderful. I'm not ready to make full judgments on it just one episode in, but Ian McShane is flippin' delightful. He's always good in everything but so far this is Deadwood level awesome.
They've given him great lines that are just perfect coming out of that mouth. He's funny and clever and contains just the right amount of menace to make him really interesting. I loved every moment he was on screen. I'm looking forward to seeing more.
Bruce Springsteen – Asbury Park – 12/06/01
I have a lot of bootlegs. Like a lot. Before large amounts of hard drive space was readily, I filled up numerous books with CDs and DVDs of live music. Since then the number of external hard drives on my desk keeps filling up with more and more boots.
I recently bought a 5 TB drive. In an effort to consolidate my collection, I've been moving some of the shows I've previously posted on my blog onto that drive to allow me more room on the drive full of bootlegs I've not yet posted. As I'm doing this, I'm double checking all those old shows, and now and again, I discover something I'd forgotten I had.
There are a lot of Springsteen shows around but the vast majority of them are poor-sounding audience recordings. To find a crispy soundboard recording is a rare treat. This is one of three shows originally recorded for Sirius Radio but created before the sound was all squashed up to fit into the satellite beams. It sounds terrific and finds Bruce and company in fine form. It's always a treat to listen to a good Springsteen show and even mores finding it lost in a stack of other stuff.
Hitchcock/Truffaut
In 1962, Francois Truffaut sat down for a week of interviews with Alfred Hitchcock. They talked at length about every film that Hitchcock had directed up until that point. Truffaut transcribed and edited those interviews into the landmark book Hitchcock/Truffaut. It is a must read for cinephiles and helped changed the critical consensus of Hitchcock, taking him out of the genre trash heap and allowing critics to see him as a true autuer.
More of a love letter to Hitchcock than a real documentary about the book. this film gives us a great sample from those interviews (which were filmed) along with plenty of talking-head interviews with directors such as Wes Anderson, Martin Scorsese, Peter Bogdanovich, Paul Schrader, and many more. If you haven't read the book, go do so now. Then watch this film. Then do like I"m going to do and watch all of Hitchcock's films.
The Godfather
I've seen The Godfather probably a dozen times. It used to run on one of the cable channels every Thanksgiving and I'd find myself forgetting my family and cozying up to a much less crazy one. It is undoubtedly a great film and one of my very favorites. Once it comes on, I simply cannot stop watching it.
Thanks to Fathom Events and Turner Classic Movies, I finally got to watch it on the big screen. It was awesome. I wrote a little piece about my experience which you can read here.
Wonder Woman Gets a Spanking
After watching the film, I spent a little time reading reviews and researching both the film and the character. Wonder Woman was created by William Marston a fascinating character in his own right. He was an early proponent of women's rights, invented the lie-detector test (which kind of explains the lasso of truth), and lived with two women in a very modern-style relationship that they maintained for years after his death. His early Wonder Woman comics are filled with some real odd and goofy stuff including giant battle kangaroos, pretend cannibalism, and lots of fetishized kink. My research pulled up this article from The Verge that delves a little into the wacky, wild ride that was Wonder Woman comics in the 1940s.