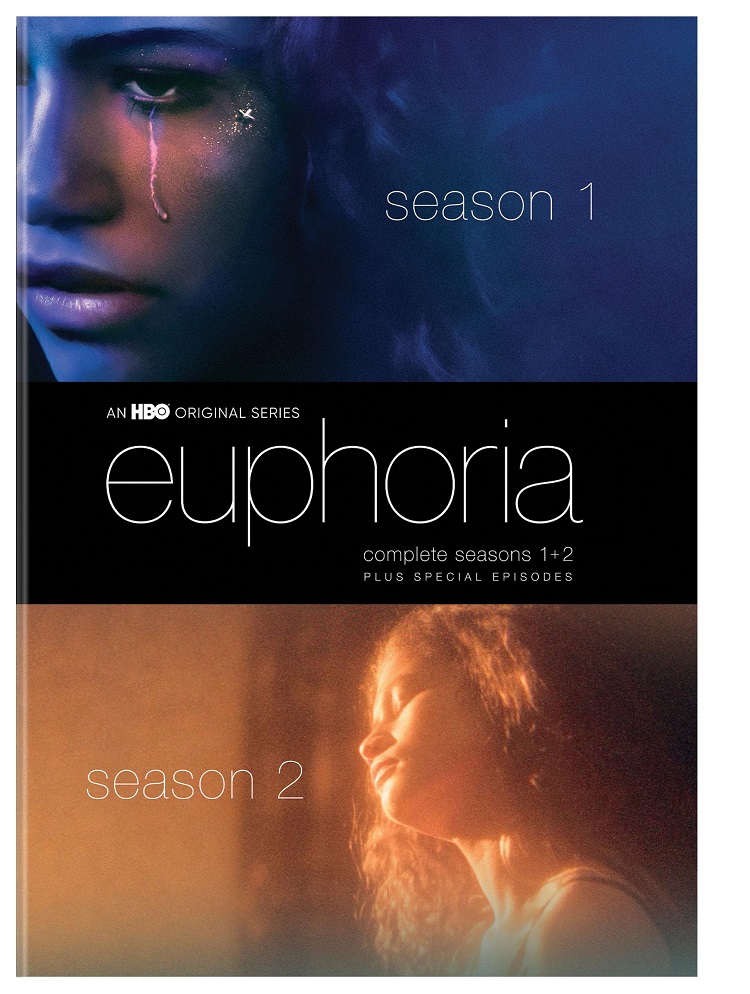 To be honest with you, I didn't exactly understand all the hoopla over the TV show Euphoria, and mainly that's because I don't have HBO. I thought it was going to be one way and it turned out to be much different, and now I really understand why everyone is obsessed with it, because it's a damn good show!
Created by actor and filmmaker Sam Levinson (son of director Barry Levinson), the show was based on the Israeli series of the same name and follows the surreal life of Rue (superstar Zendaya), a drug-addicted 17-year-old just coming out of rehab, with absolutely no plans to stay sober. Her fellow students and friends are Jules (Hunter Schafer), a transgender searching for her true identity and somewhere to fit in; Nate (Jacob Elordi), an angry jock struggling with his sexual insecurities; Maddy (Alexa Demie), Nate's on-again/off-again girlfriend, a popular, narcissistic, deeply vulnerable cheerleader; Chris (Algee Smith), a football star who finds the transition from high school to college really difficult to swallow; Cassie (Sydney Sweeney), Maddy's best friend and fellow cheerleader whose sexual history continues to haunt her; Lexi (Maude Apatow), Cassie's younger sister who constantly questions herself while living in her shadow; and Kat (Barbie Ferreira), an overweight teen who deals with body issues while exploring her sexuality.
Through two seasons (and counting), these complex teens try to make sense of their futures, deal with equally messed-up parents, and navigate a massive minefield of anxiety, trauma, sex, unwanted pregnancy, social media, love, friendship, and jealousy in today's dangerously unhinged world.
Equal parts controversial and highly profound, I was struck by the fearlessness and uncomfortable storylines (many of them involving Eric Dane, who plays Nate's pedophilic father), the insanely realistic scenes of drug use and very graphic sexual content, as well as Zendaya's blazing scenes of relapse and lashing out. I also really loved Angus Cloud, who is definitely a revelation as Fezco, drug dealer and surrogate big brother for Rue, as well as Jules. He has amazing chemistry with every character he interacts with, especially Lexi, with whom he strikes up a kinship. This guy is absolutely magnetic; you can't take your eyes off of him. He nearly steals the entire show when he's on screen. He's just like the late, great Michael Kenneth Williams, who became the face of another winning HBO series, The Wire.
I was actually sad when I finished the set because I wanted more. Personally, despite it being an American adaptation, I think it's a near perfect show, one full of candor, humor, and empathy, where every character is flawed, messy, and complicated, but in the most meaningful way possible. I don't watch that many TV shows anymore, but I'm so glad to have been introduced to this one. I love it! It definitely deserves all the accolades it has received, including a total of 16 Emmy nominations (and nine wins!) Zendaya won two well-deserved Outstanding Lead Actress Emmys for both seasons, making her the youngest winner in Emmy history.
Along with all 18 of Season 1 and 2 episodes, the 5-DVD set also has two special episodes set over Christmas break, and special features including a conversation between Levinson and Zendaya, scene breakdowns, set tours, Unfiltered featurettes, scene storyboards, and much more spread out on all five discs, which makes the whole set a must have for fans.