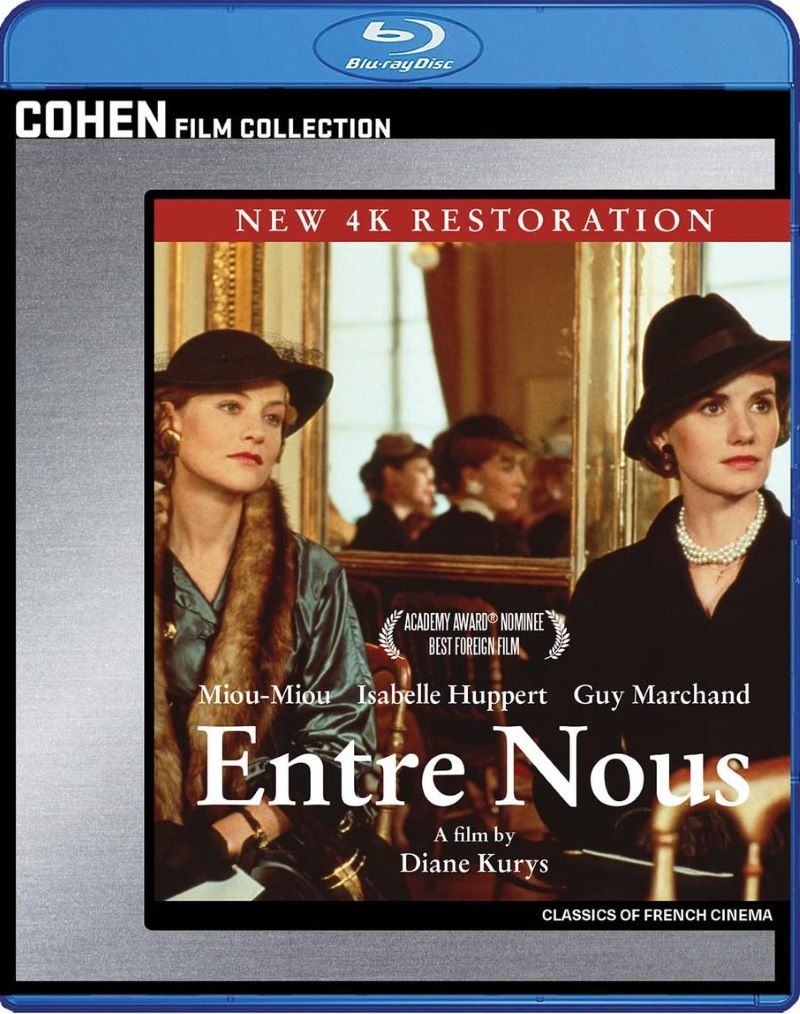 Writer/director Diane Kurys borrowed from her own family history to craft this story about two women finding their way in the aftermath of World War II. The women are played by French legends Isabelle Huppert and Miou-Miou, contributing indelible performances as their characters chafe against societal expectations while testing the limits of their mundane marriages to boring men.
The film initially focuses on Lena (Huppert), a young Jewish woman trapped in an internment camp until she accepts a marriage proposal from a camp worker. She has no interest in the man, but operates in the best interests of her own self-preservation as she subjects herself to marital life, eventually having two daughters even as she feels increasingly trapped in a life she never wanted for herself.
When Lena's family moves to Lyon after the war, she comes into contact with another young mother named Madeleine (Miou-Miou), a free-spirited artist who also bucks against the institution of marriage and recognizes a kindred spirit in Lena. The two women make plans to open their own fashion boutique to bolster their independence, even as their husbands try to keep them in line as housewives.
Kurys succeeds in conveying the dutiful despair of the two ladies, but drops the ball a bit in fleshing out the details. Her film has occasional jarring time jumps without explanation, such as Lena going from a newlywed to a mother of two in the span of one scene transition. She also doesn't explicitly describe the exact nature of the relationship of the two women, occasionally suggesting a romantic element without follow through. This is perhaps a factor of her own innocent childhood perception as she recalls her mother's actions, but it leaves viewers questioning just how close the two ladies really were.
Huppert and Miou-Miou are both standouts in their roles, leading a cast that is largely otherwise comprised of unmemorable men. Huppert explores the depths of her character's internal chafing against the patriarchy even as she dutifully fulfills the role of wife and mother. Miou-Miou has a more full-bodied and charismatic role as the headstrong artist who barely conforms to the structure of marriage, acting more as a beacon for Huppert's character than a pillar of the community. Their interplay is thoroughly enjoyable as their characters try to carve out a new trajectory for themselves, reconfiguring their relation to the institution of marriage even as post-war society is being reconstructed around them.
The Blu-ray was created from a new 4K restoration, and while the colors are still fairly dull, it's a crisp and clean presentation of this classic film. Sound is presented in dual mono, unremarkable but adequate for the subdued drama. The principal bonus feature is a wide-ranging 38-minute interview with Kurys where she discusses her process and career. A handful of trailers are also included.