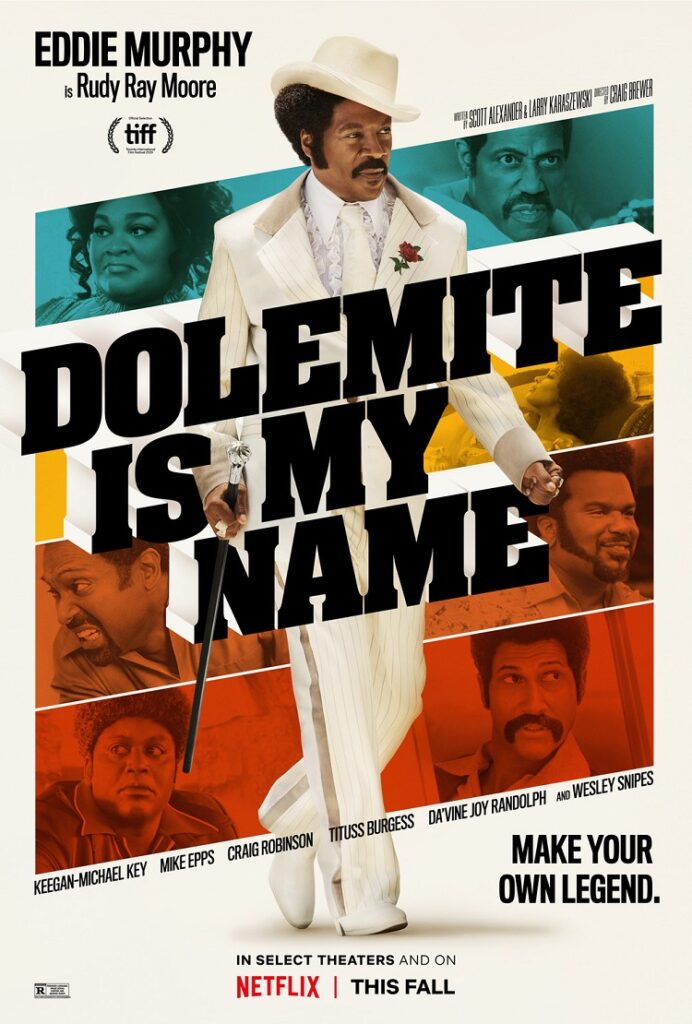 When '70s stand-up comic Rudy Ray Moore (Eddie Murphy) decided to enter the movie business, it was a rough road since the industry didn't believe audiences would be ready for his crass, idiosyncratic artistry. After getting hit with the word "No" despite giving all he could as an artist by proving his ability as an actor, a comedian, and a singer, he decided to make a blaxploitation film, named after his alter ego called "Dolemite," and forge his own path to stardom. In addition to expertly telling Moore's story, the biopic Dolemite is My Name serves as an ode to dreamers who have constantly been dealt with the word "No."
Because many dreamers have been hit with that dreaded two-letter word, this film is a reminder that any artist hoping to make it big should be their own biggest cheerleader. When the industry you hope to break into doesn't believe in you, believe in yourself and you might end up in the place you want to be in. It's a similar message showcased in the Tommy Wiseau biopic The Disaster Artist hence the ongoing comparisons it's received. However, it still remains superior to The Disaster Artist thanks to its more delicate balance of humor and pathos.
It is a poignant crowdpleaser carried by a dynamic leading performance from Eddie Murphy. It goes without saying that Murphy is a titan in the comedy world and his rapid fire line delivery reminds viewers why he's been such a force of nature. His performance also features a mix of strong-willed optimism and rather tragic self-doubt. While Rudy is someone who's determined to fulfill his aspirations, he's still crushed by the slightest possibility that they may not come true. After stepping out of the spotlight for quite a while, it's relieving to see Murphy play a role that plays into his comedic strengths and unsung dramatic prowess.
Aside from Murphy, the ensemble as a whole manages to be quite aces. The ensemble includes established comics such as Mike Epps, Craig Robinson, Tituss Burgess, and Keegan Michael-Key who wonderfully play members of Moore's eventual filmmaking troupe that becomes a family of sorts for him. Similar to Murphy, Wesley Snipes gets to deliver his own comeback performance as D'Urville Martin, the director and co-star of Dolemite. Snipes is a riot as the filmmaker who becomes drunk in skepticism both literally and figuratively. Then there's Da'Vine Joy Randolph who is a source of no-nonsense authenticity, and the cast's secret weapon, as Lady Reed, Moore's primary female co-star.
The actors wonderfully play into the picture's seriocomic sensibilities demonstrated in the screenplay by Scott Alexander and Larry Karaszewski. The costume design by newly anointed Oscar-winner Ruth E. Carter proves to be another highlight as she captures the '70s era with such lush attire. Surely, she should be in the running for an afterglow nomination after helping create the colorful world of Wakanda in Black Panther.
Dolemite is My Name may possess a simple message about following your heart amidst the trials and tribulations that come with it. Yet, its message still remains effective and thanks to the acting from the cast, especially Eddie Murphy as the title character, the film is an incredibly winning experience. Dolemite is pure dynamite!