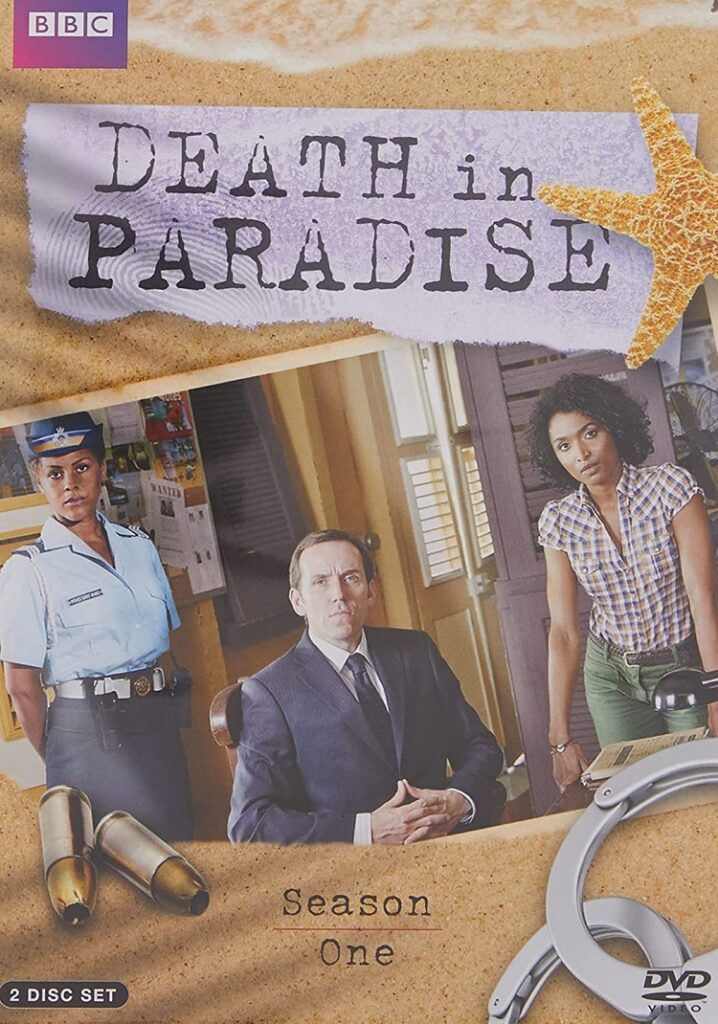 Given the sheer volume of British mystery series available, it's almost essential to have a hook to differentiate from the crowd. This one has a gem, transplanting a stuffy English detective from London's Metropolitan Police to a backwater tropical paradise in the Caribbean. While the humor of the situation is entirely predictable, it's still a fine setup for this fish-out-of-water series that initially feels more like Northern Exposure than Midsomer Murders. That humor, while fairly pedestrian, keeps the entire series light-hearted in spite of its murder-based premise.
DI Richard Poole (Ben Miller) is dispatched to the fictional island of Saint Marie to investigate the murder of a fellow British policeman. Poole has been taken out of England, but Saint Marie can't take the England out of him, as he insists on wearing dark suits in the blazing tropical sun and registers continual superiority and surprise at the backwards ways of the local police force, viewing them as little more than bumbling Keystone Cops. He's so uptight that it's initially hard to develop any empathy for him, until his sharp detective mind gets to work on cracking the case. He wants nothing more than to catch the killer and go home to England, so he's understandably thrown for a loop at the end of the premiere when he learns he's been permanently reassigned to Saint Marie.
Any real person would probably start trying to adapt to the local lifestyle at this point, but not this caricature. Episodes later, he's still wearing full suits, still trying to find decent tea, and still acting completely superior around the other local cops. Those cops don't add much to the stories, serving as little more than cardboard cutouts to be moved around by the writers. But then again, this really isn't the type of show one watches for character development. No, below the sun-drenched surface this is ultimately little more than a traditional British procedural mystery series, with a structure so rigid that you can practically set a watch by Poole's case-cracking epiphany about 10 minutes before the end of each episode. Furthering the classic whodunit feel, Poole subsequently gathers all of the suspects together in a room where he explains his earth-shattering conclusions every episode, just like an Agatha Christie hero. While the sunny locales make for a change of pace from other British mysteries, the series is stubbornly traditional beneath its tropical surface.
The Season One box set compiles eight episodes across two discs. No bonus features are present.