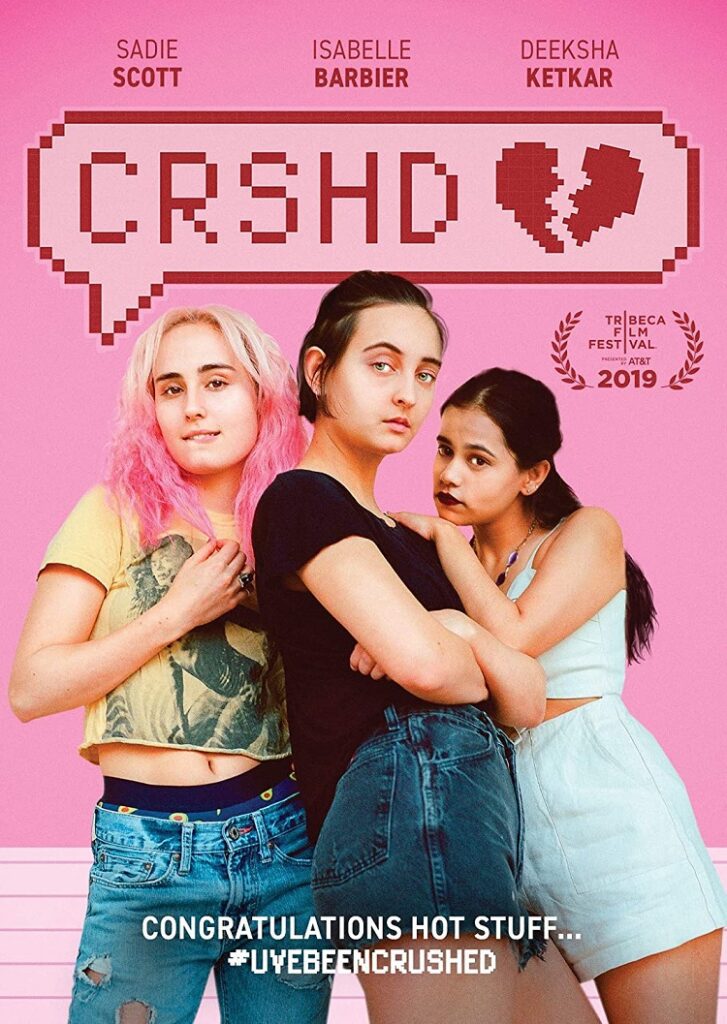 CRSHD follows a similar pattern to other "one wild night" comedies involving a group of friends looking to engage in a night of raunchy fun before the end of the school year. Yet, it manages to stick out from other films within that vein as it has a college setting as opposed to a high school one like in Superbad or Booksmart and possesses a video game structure.
The storyline involves Izzy Alden (Isabelle Barbier) and her desire to lose her virginity before the end of her freshman year. As Izzy aims to get into an event called a "Crush Party" to achieve her goal, her friends Anuka (Deeksha Ketkar) and Fiona (Sadie Scott) accompany Izzy while they pursue their own romantic interests. Both before and during the big night, the rapid editing by Emily Cohn and Michelle Botticelli cuts back and forth from live action to animation to signify the pressure all three women feel to end their college year with a bang.
As writer/director/editor Emily Cohn handles the material with such panache, CRSHD is able to overcome the familiar beats one would expect in a comedy such as this like the clear mishaps that ensue along with the friends becoming forced to reevaluate their relationship. In addition, the actresses playing the three friends have authentic on-screen chemistry. Isabelle Barbier is naturalistic as the apprehensive Izzy while Deeksha Ketkar provides frankness and amiability as Anuka, Izzy's roommate. Meanwhile, Sadie Scott is a vital source of humor as the outspoken Fiona.
Even if Fiona constantly pointing out her lesbianism puts her on the verge of being the film's token gay character, the writing avoids making her archetypal by integrating her into the storyline and breaks free from having a traditional coming-out narrative by letting Fiona live openly. Also, Scott does her part in making Fiona fully dimensional by channeling her casual yet crass nature.
Along with the actors who give the picture its heart, the cinematography by Saaniya Zaveri is another high point. Once social media apps like Facebook and Instagram become storytellers with the protagonists picturing those communicating with them on said apps verbalizing the messages they send, the blue lighting used when they go on Facebook and the bright pink color scheme during the Tinder moments prove to be immersive. It's as if the viewer is sucked into the various apps that tend to absorb our daily lives.
Those innovative sequences allow CRSHD to provide honest commentary about social media being a constant instrument of communication as opposed to face-to-face interaction while syncing in with the flair that Emily Cohn constructs. As previously mentioned, CRSHD may provide deja vu in terms of its plot, but it still signals the arrival of a vigorous directorial voice and proves to be a worthy entry in the collection of raunchy comedies about the strength of friendship.