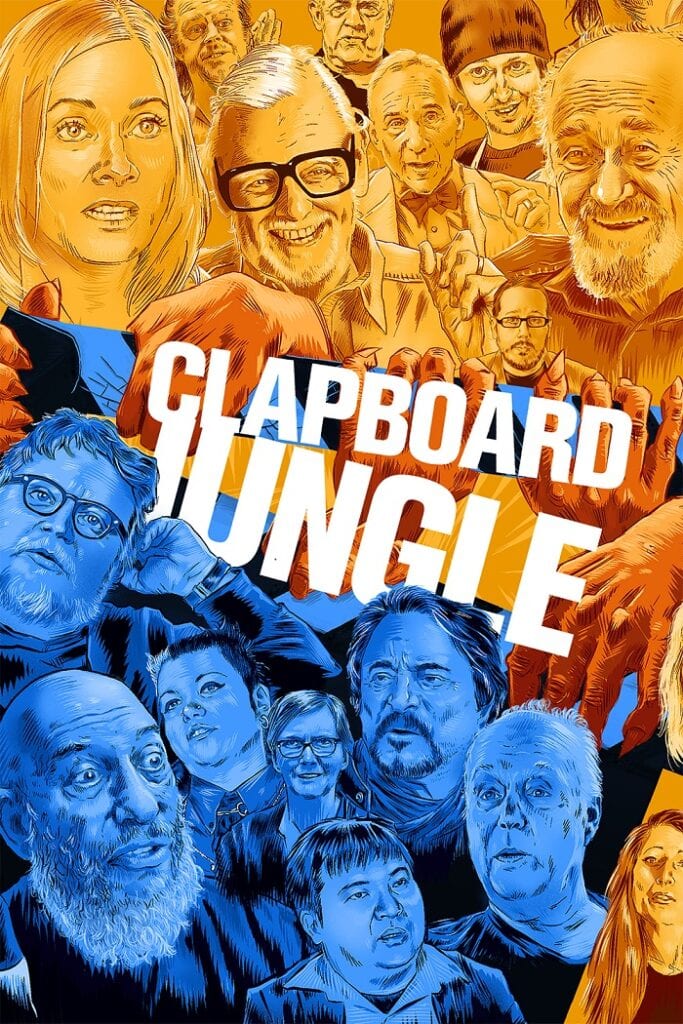 I don't have personal experience, but I've seen and heard enough to know that the film business can be a "dog eat dog" world. It takes so much patience, time, and will to realize the dream of becoming a filmmaker. Every type of film and aspect of it requires this often brutal rite of passage, for every single filmmaker, to learn the hard truths and lessons on the often painful road to film success. Director Justin McConnell really understands this with Clapboard Jungle, his brutally involving document of the trials and tribulations of the indie director.
Revealing his own "scars" as a struggling genre filmmaker, McConnell gives us a peek at his process of trying to fully realize his new work (entitled Lifechanger) and dealing with the problems/issues of making that dream come true. He has to suffer through constant rejection and fear of it, to the point that it actually affects his mental state, including his weight (as we see him through many instances of exercise and trying to keep himself healthy). It actually becomes distressing to see him go through this; we feel for him and hope that he doesn't become a victim of his own horror movie (since he is a genre filmmaker after all). McConnell is his own really wonderful subject and you just want the best for him. He is obviously relatable, and you are very stoked when he is finally able to get his film(s) greenlighted and shown in many film festivals around the world. In this case, we all realize that the journey is just as rewarding as the destination, even if that journey involves some emotional spikes and nails along the way.
Not only do you get his commentary on the warts-and-all perils of indie genre filmmaking, but you also get valuable and important advice from some of the best in the business: Guillermo del Toro, Barbara Crampton, Larry Fessenden, Paul Schrader, Richard Stanley, Brian Yuma, Heather Buckley, Mick Garris, among others, as well as late icons Larry Cohen, Dick Miller, Sig Haig, and George Romero.
McConnell also and generously allows us to see how he and his fellow filmmaking friends work, try to raise funding (stay within their budget), get approval (or at least try to) from many studios, make portfolios, write scripts, cast actors, and create special effects for their films. One really understands how films work and the blood, sweats, tears, and passion that is put into every aspect of filmmaking. This makes the title Clapboard Jungle completely accurate, because it shows that the film industry is really a jungle out there, and if one isn't willing to work hard (or suffer) for it, then it can really swallow one whole.
Yes, there have been many documents and films about filmmaking like this that have come and gone. But this is one of the more raw and unsparing looks into the often harrowing process of making movies. I surely hope that this will go on to be an essential watch for future filmmakers and film buffs. I think that it is just that moving and fascinating.
Clapboard Jungle streams on ARROW in the US and the UK, while only the extras for the feature will be available in Canada.