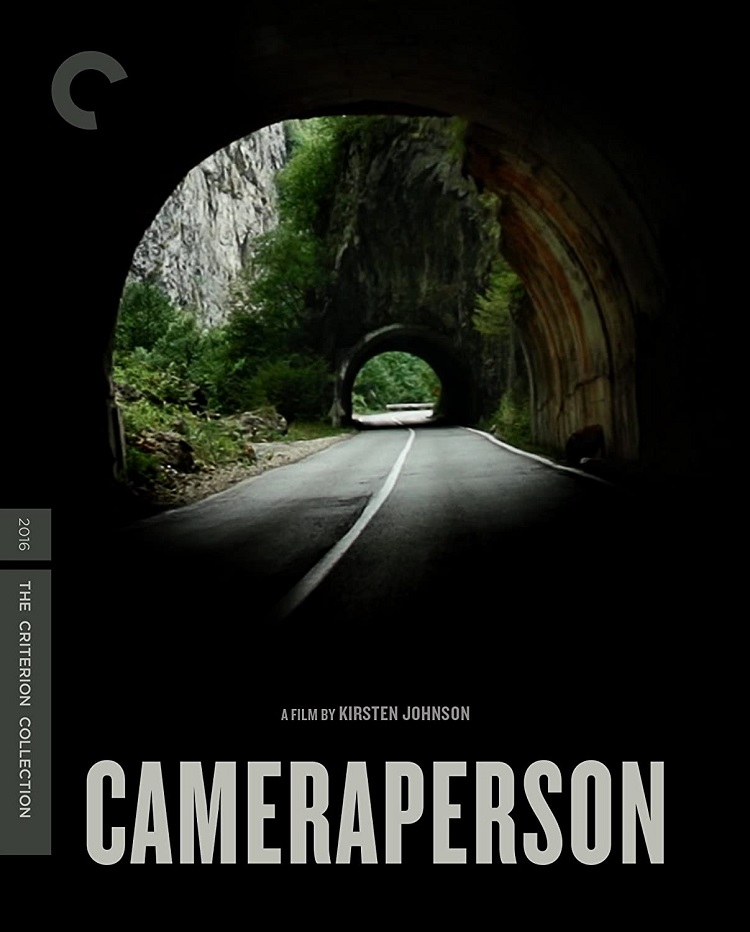 When it comes to human honesty, there is no better genre of film stronger than the documentary. In a time where special effects, explosions, CGI, and even 3D basically dominate the box office, it is very refreshing to know that some movies would rather deal with reality and what the world is really like. Director Kirsten Johnson's fascinating 2016 film, Cameraperson, shows us what being human truly means to be.
In this brilliant snapshot, or series of tableaux, Johnson captures in real time, stories of people, places, and things. Whether it is a young boxer in his first match in Brooklyn; a shepherd herding sheep in Bosnia; an old Bosnian woman sarcastically accepting compliments on her style and the fact that she has lived a conventional, uneventual life; a passenger window gliding along the tarmac in Queens; a young African American woman deciding whether or not to get an abortion; Johnson and her film crew trying to witness an Al Qaeda detention facility in Yemen without getting suspicion from police, or most painfully, documenting her mother's struggle with Alzheimer's, you see the world through her eyes and how grim and colorful the world truly is.
There are no punches pulled, especially when capturing the savage horrors of reality. In the other, more harrowing moments, Johnson puts the viewer in the middle of a trial of a group of white supremacists who murdered James Byrd in Jasper, Texas in 1998; the haunting and empty spaces of Ground Zero in New York City; the site of mass rape of Bosnian women by Serbs; and Nyamata Church in Rwanda, where over 5,000 people were killed. The turning point is of an infant suffering a very difficult birth in an Nigerian clinic that could even test the limits of the most hardened viewer. However, as challenging as some of these images may be, the action doesn't feel fabricated or without purpose; it feels genuine and human.
With this film, you get the sense of Johnson's dedication as a filmmaker during her most creative process. It's like she was born to make film and you truly feel that vibe. You're in good, capable hands; you don't feel like she is showing you images for shock value. Every moment is real and exasperatingly authentic. This is the world we live in, the world we inhabit, with the warts and all. This is filmmaking of the highest and humanistic order.
With a film this good, it's no surprise that Criterion added it to their collection. Their treatment and care is nothing short of amazing. I was very surprised how valuable and educational the supplements on the Blu-ray really were. Although slightly limited, they really show you the deep process Johnson took to bring her film to life.
The supplements:
Editing "Cameraperson", a terrific new program featuring director Johnson, producers Marilyn Ness and Danielle Vega, and editors Nels Bangerter and Amanda Laws
In the Service of the Film, a great and insightful roundtable discussion with Johnson, producer Gini Reticker, and sound recordists Wellington Bowler and Judy Karp
Excerpts from two 2016 film -talks with Johnson, including one with her and the great filmmaker, Michael Moore
The Above, Johnson' 2015 short film about a mysterious military surveillance balloon floating above Kabul, Afghanistan. There is no narration; just shots of the balloon, and how life goes on, though there is still the fear and anxiety of being seen and recorded. It's a short, but fairly accurate portrait of observation and voyeurism.
Theatrical trailer
Rounding out the release is a booklet with a great new essay by critic Michael Almereyda and reprinted writings by Johnson. Personally, I hope Criterion brings these booklets back, because they give you so much information that help you understand the films you're watching, either for the first time, or 100th time. They're sightly better than the now usual fold-out essays, which I do like as well.
Ending this review, there was no better experience last year than Cameraperson because it's a film that really opens your eyes to humanity from all walks of life, even in the most heartbreaking and upsetting ways. It may not be a film for everyone, but it really should be. Many thanks to Criterion for release it, and Ms. Johnson for making it.