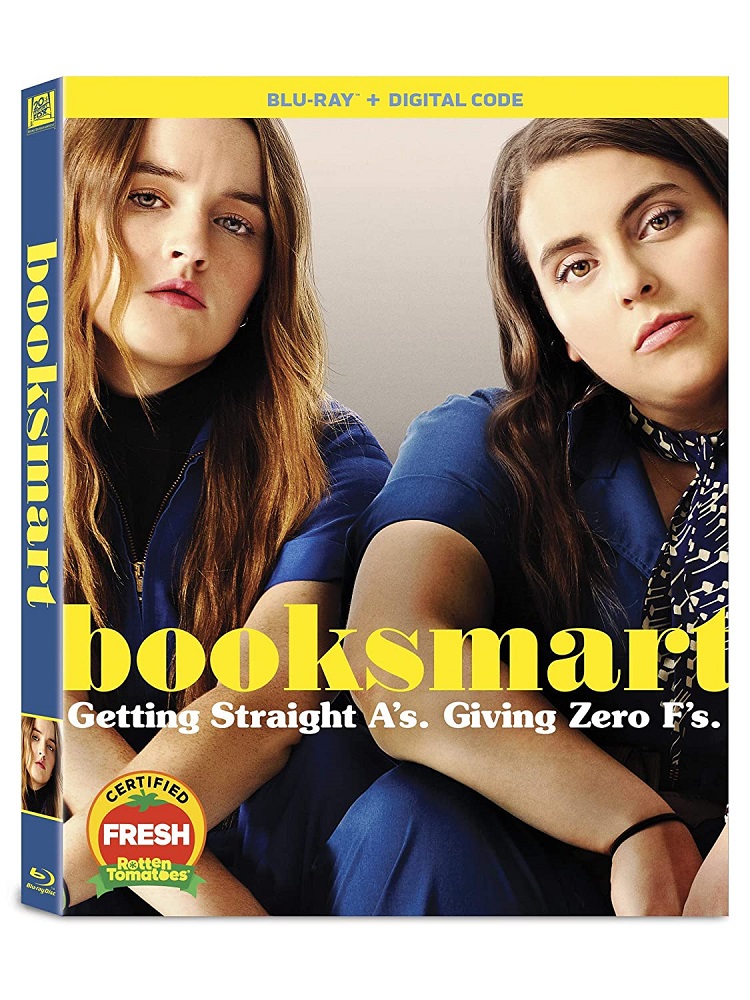 Booksmart may be about two high school seniors looking to go to a big party the night before graduation. However, it's still a lot more than that. It's an intricate depiction of female friendships that also handles generalizations high school students face while being inclusive without making a political statement. Booksmart is an astonishing coming-of-age story that hardly goes by the books and honestly, it's hard to believe that this is Olivia Wilde's directing debut.
After getting into prestigious colleges and reaching the top of their class, Amy (Kaitlyn Dever) and Molly (Beanie Feldstein) feel like they've done everything according to plan. They've focused on getting good marks in school and working hard while avoiding playing hard. But once they realize that their peers have found a balance of school and partying, they decide to make up for four years of lost leisure time over the course of one night.
Both women go on a night of adventure that also becomes a period of personal growth. They attempt to overcome their anxieties over becoming separated for the first time while realizing that not all their classmates fit into the stereotypes they've been labeled with. But between both Amy and Molly, Molly is the one with the primary arc.
Initially, Molly exudes slight superiority due to her overachieving status before dropping the negative notions she's had towards her own peers. Not to mention, Beanie Feldstein plays her wonderfully, demonstrating a tricky balance of prickliness and timidity. As for Kaitlyn Dever, she's equally terrific as the timid yet tenacious Amy. Both actresses have typically been supporting players but with Booksmart, they proof that they're certainly ready to jump to "leading lady" status more often.
That being said, the actors in the supporting cast get to have moments to shine. Billie Lourd, in particular, is a riot as the eccentric Gigi. Whenever she appears, she literally pops out of nowhere to steal each moment she has on screen. Meanwhile, names like Jessica Williams, Noah Galvin, Skyler Gisondo, Molly Gordon, and Mason Gooding do wonders with their small roles. Even Will Forte and Lisa Kudrow have nice cameos as Amy's loving parents.
The ensemble does wonders with the screenplay by Susanna Fogel, Katie Silberman, Emily Halpern, and Sarah Haskins. The script by all four women offers a fair balance of humor and poignancy while showing progression in terms of its queer representation. Not only is the character of Amy openly gay but she doesn't have a traditional "coming out" narrative. She's already out of the closet and makes it her mission to try and find love. Because she gets to exist without her sexuality being politicized or a continuous subject of raunchy humor, this allows Booksmart to set itself apart from other coming-of-age stories that handle the queer perspective.
Along with the screenplay, the vivacious editing from Jamie Gross demonstrates the film's comedic virtuosity. Tricks like the slight use of slow motion, along with a sequence where Amy and Molly imagine themselves as dolls after accidentally taking drugs, help craft the chaos that follows the two girls throughout their long, adventurous night.
Just when you think that the coming-of-age genre has become cliched, movies like Booksmart come that prove otherwise. It's hilarious from beginning to end while also being incredibly profound and progressive. Simply put, it is a pitch-perfect gem and one can only wonder what Olivia Wilde could do next as a filmmaker.