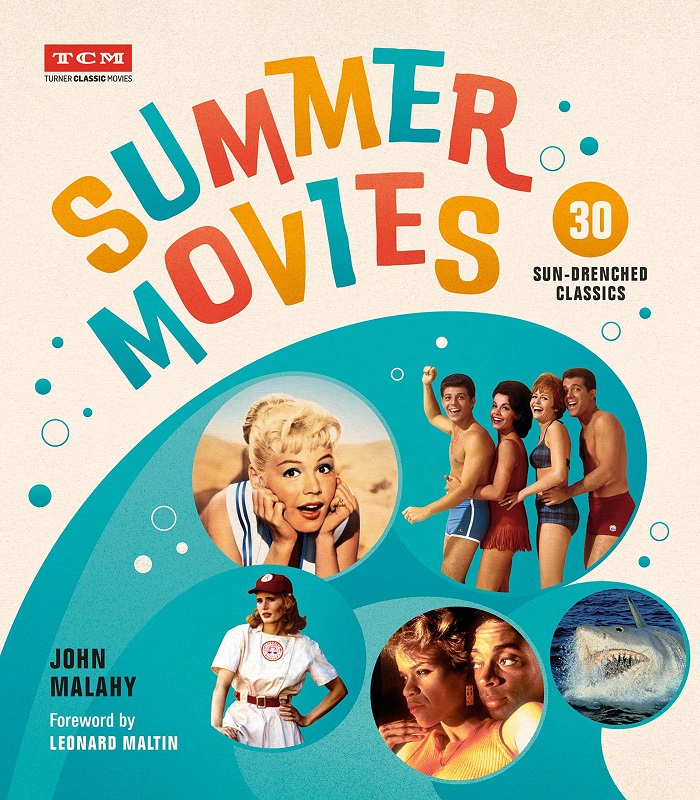 Normally, I have never been into Summer, especially due to the hot, stifling weather; mosquitoes, screaming children at play, overcrowded pools, and nonstop rain that usually comes with the season. However, the one thing that makes up for all of this chaos…is of course the movies. Movies are incredible for any season, and summer is definitely no exception. Author John Malahy's new addition to the TCM library, Summer Movies: 30 Sun-Drenched Classics, is a really solid example of movies about the rather hottest few months of the year.
With tons of insights, production photos, and on-set stories, you're able to get a sense of why the films included in the book are very well equipped for the season, even those that you really didn't see coming. For every Key Largo, Rear Window, and Do The Right Thing, where there is so much sweat-drenched drama (and suspense) happening on the screen that you can see the it fog up, there are some unexpected ones like Smiles of a Summer Night, The Music Man, On Golden Pond, A Room with a View, and Before Sunrise. I didn't know these films conjure up the feeling of summer, or maybe I just didn't watch them enough to do. Since they're included in the book, I really to watch or re-watch them to catch all the detail that I missed or may have done so.
While they're are some movies missing like Summer of '42, Muscle Beach Party, Crooklyn, Little Darlings, and the hilarious spoof Wet Hot American Summer, there are some accurate additions like Jaws, Breaking Away, and Picnic that perfectly encapsulate the essence and fun that summer can bring, minus the man-eating shark, coming-of age conflicts, and a hunky drifter stirring up trouble in a small town.
Being this is a rather brief review, there isn't much to this book when you think about it. But it is a great read for summer and a good way to plan your next movie watch. Just make sure to have some lemonade or other cool things to keep the sweat at bay from dripping on the pages as you read it.
Featured titles from the book will be airing on TCM throughout the summer, including:

Moon Over Miami (1941)
June 21, 8:00 pm ET
Two sisters from Texas travel to Florida looking for rich husbands.

Mr. Hulot's Holiday (1953)
June 21, 11:30 pm ET
Vacationers in a French resort town almost kill themselves trying to relax.

Rear Window (1954)
June 26, 10:15 pm ET
A photographer with a broken leg uncovers a murder while spying on the neighbors in a nearby apartment building.

Picnic (1955)
July 7, 10:45 pm ET
A handsome drifter arrives in a small Kansas community on the morning of the Labour Day picnic.

Gidget (1959)
June 21, 9:45 pm ET
A young girl dreams of winning acceptance from a gang of surfers.

The Music Man (1962)
July 21, 10:00 pm ET
A con artist hawks musical instruments and band uniforms to small-town America.