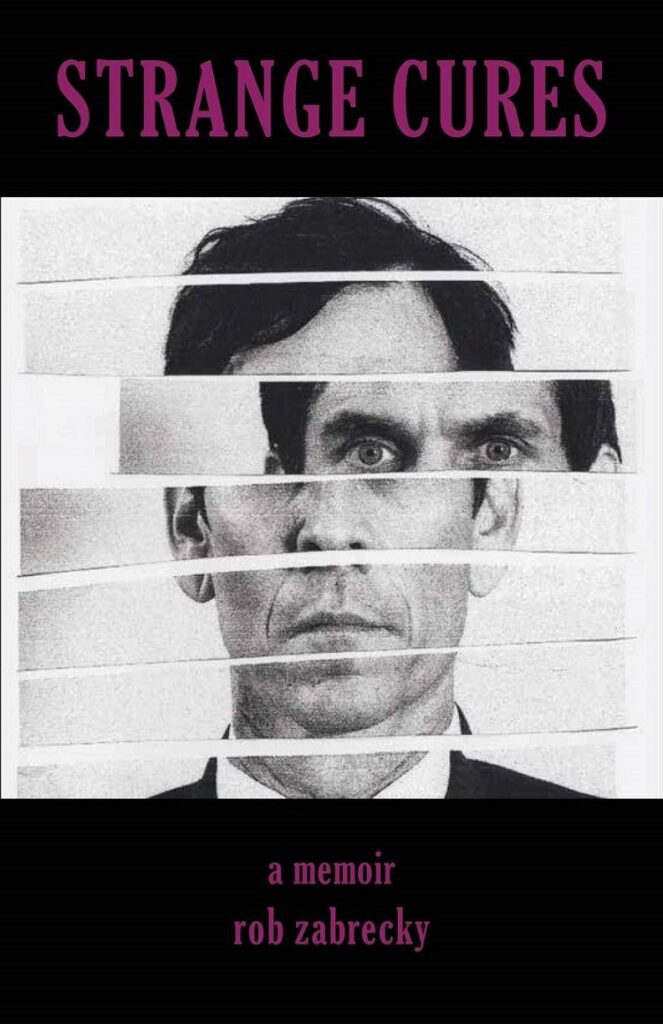 A good magician is always a joy to witness, but when a magician can curate a full experience of amazing magic, mood, and tone for their audience, you never forget it. This is the effect that Rob Zabrecky has had on me every time I have had the privilege to witness one of his performances. And if you have ever gotten the chance to see Zabrecky perform magic, then you know that you have seen something special.
It is fair to assume that magicians with that level of skill and artistry have been practicing their craft since they were a child. Perhaps they received a magic kit for a birthday or holiday. Or perhaps a relative showed them a card trick or made a coin appear from behind their ear. But this was not the path that Rob Zabrecky took to performing magic. Instead, as a kid he was battling warted hands, predators, and an uncle who pretended to be an FBI agent. It is in these places where he begins his newly released memoir Strange Cures. The book details majors episodes in Zabrecky's life from just before the age of twelve, through his adolescence, and up until the late 1990's as his band Possum Dixon reaches it musical end. He details his journeys into art, failed employment, music, addiction, and ultimately, recovery.
The book also gives a lot of love to space and place. As a Southern California native raised in Burbank, Zabrecky recalls places from Los Angeles' past that were both important to him as well as to the the art and music scenes. His words of adoration about these places remind his reader about the meanings certain places create in their lives. The places that oftentimes no longer exist except through nostalgic tales of "back in the day." But his stories about these places does not feel like a rehashing of tired tales told to exhaustion. Instead, he uses them as the canvas to establish the context for his life.
I devoured the 345 pages of Strange Cures in three days. You do not need to have a previous knowledge of Rob Zabrecky, his magic, or his music to enjoy Strange Cures. His written voice is honest and easy to engage with. It is clear that Zabrecky thought a lot about what stories to include in this book in order to share important parts of himself while giving his reader a place in the room with him. As another kid who didn't fit in, I found myself in these pages and I think other readers will as well. (I too wanted to be a ventriloquist like he did. I had a Danny O'Day dummy.)
Zabrecky's first-person accounts are brilliantly written in the present tense which not only keeps his reader engaged, but keeps him from sounding like a name dropper when notable people enter his narrative. Because while we are all in the future and know the trajectory of some of the people named in Strange Cures, he simply writes about how these people are part of his story and keeps Strange Cures his story, not theirs.
I was also enamored by the way Zabrecky writes about the people of importance throughout his life. With clearer hindsight, he recalls his initial reactions to them and relationships with them while also giving his audience context for his understanding of these friends and family now. And while he does address addiction and recovery in Strange Cures, he writes it as only part of his story and not in a way that is trying to convince anyone else about how to deal with their own struggles. He doesn't end the book in an artificial way by trying to resolve his life through some trope or antidote about recovery. Zabrecky leaves his reader wanting more.
Strange Cures is available now from ROTHCO Press.