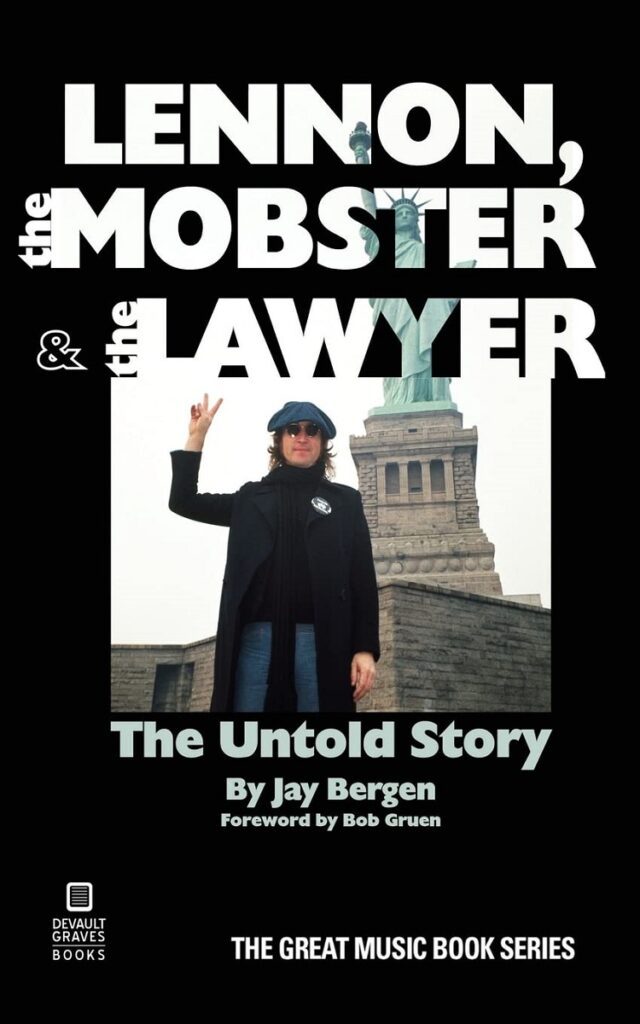 Lennon, the Mobster & the Lawyer: The Untold Story by Jay Bergen recounts one of John Lennon's less publicized legal battles. After winning his immigration case in 1975, John still had to contend with another court case. Bergen, a young Manhattan attorney at the time, represented Lennon in his case against notorious music mogul Morris Levy.
In 1970, Levy filed a copyright infringement lawsuit against Lennon, claiming the lyric "here come old flattop" in "Come Together" was lifted from the Chuck Berry song " You Can't Catch Me", which Levy owned. Lennon ultimately settled with Levy by agreeing to record three songs from Levy's publishing catalogue during the sessions for John's oldies LP Rock 'N' Roll. Phil Spector co-produced the songs, and at some point, absconded with the tapes.
Levy, who also helmed Roulette Records, was best known for stealing millions of dollars in royalties from Tommy James (of Tommy James and the Shondells). Levy's music publishing company, Big Seven, owned lots of 1950s and early 1960s rock songs. He'd either co-written them or tagged his name onto many of them to ensure he got a share of royalties, depending on which insider you consult. "Ya Ya" by Lee Dorsey and "A Walking Miracle" by Essex are examples of songs Levy co-wrote.
After complications due to Spector's erratic behavior, and after attempts at an agreement failed, Levy released demo recordings by Lennon as a mail-order album titled Roots: John Lennon Sings the Greatest Rock 'N' Roll Hits.
The TV commercial for "Roots" mimics a Ronco or KTEL greatest hits compilation ad. There's an album cover with a sloppy, out of focus picture of John, and an announcer with the same lightning- fast cadence as any commercial touting a greatest hits of the '50s package "4.98, $5.98 for eight-track tape. Here's how to order."
The trial began in January 1976.  Levy seemed to not have much of a case from the start, but Lennon had to prove that Levy's release the Roots album was unauthorized, and resulted in lost royalties for the officially released Rock 'n' Roll album. Levy eventually received a $6,795 judgement, but Lennon, Capitol, EMI, and Apple countersued, and the judge awarded them a combined sum of over $400,000.
Lennon, the Mobster & the Lawyer is a meat and potatoes account of the trial and its outcome. Bergen spends most of the book, obviously, describing his defense of Lennon and the fact-checking/research that went into it.
However, there are several interesting between-court glimpses into Bergen's meetings with John. Bergen writes about going to lunch with John at various eateries (including one at Grand Central Station), getting Yoko's approval during his first visit to the Dakota , and standing by as John signed a lot of autographs. John seemed very much at home in New York, and the fans were persistent but respectful. There's a funny anecdote about Yoko's swami, and a peek into John's last live performance at the tribute show to Sir Lew Grade. There are many transcripts from the trial, and a foreword by rock photographer Bob Gruen. A few black and white photos punctuate the text, including a one of the courtroom taken clandestinely by Gruen.