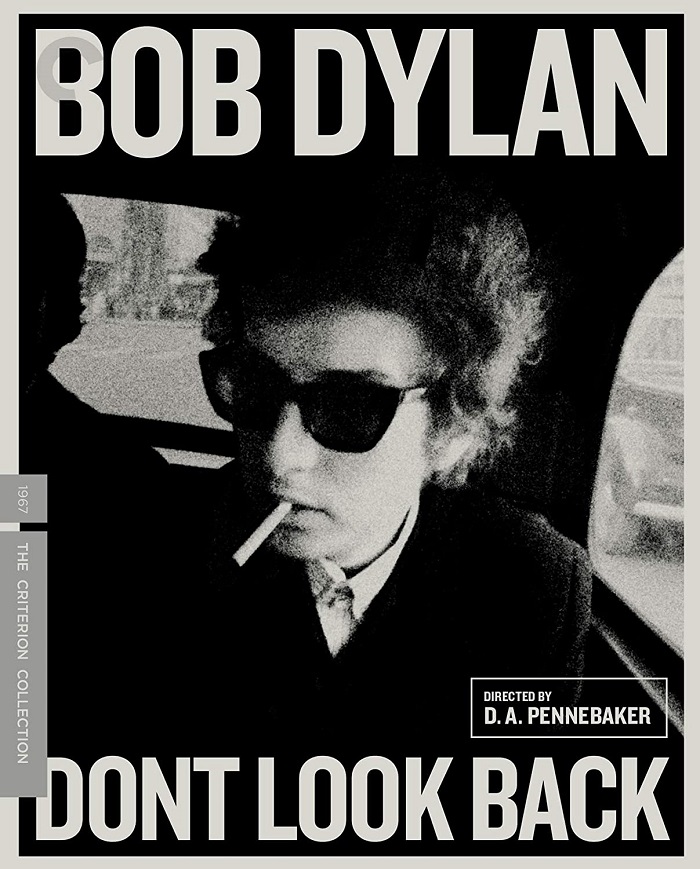 By the time Bob Dylan toured England in the Spring of 1965, he'd released five albums (two of which went platinum), scored a couple of number one hits, been covered by such luminaries as Joan Baez and The Byrds, written some of the greatest songs in popular music, and became the voice of a generation. Critics loved him, fans mobbed him, and journalists followed him about, asking him an endless supply of inane questions.
Though he started out writing protest songs and was heavily involved in causes such as the anti-war movement and the civil rights movement, by this point in his career he'd started moving away from all that. His latest album, Bringing it all Back Home, released in March of 1965 was a clear movement away from the topical folk anthems he'd thus far recorded. A few months after the tour he'd perform electric at the Newport Folk Festival, anger his old fans, make millions of new ones, and change the face of popular music forever.
He was a mere 24 years of age.
The England Tour in 1965 was clearly a time of change for Dylan. He was growing tired of the restraints of folk music. He was exhausted from the adulation and constant scrutiny. He couldn't handle the pressure of being the voice of a generation. He just wanted to write songs and play music. He'd been cultivating his own mythology for awhile and began playing coy with the press – often turning media conferences into side-shows – and inventing and reinventing his past as often as it pleased him.
In DA Pennebaker's documentary Don't Look Back (which chronicles that England tour in 1965), we see Dylan on stage, all alone, still the mystic poet for his times, playing acoustic guitars, blowing his harmonica, and singing like the priests of old. But backstage he's more aloof, more cranky and tired. Pennebaker's movie is not so much a concert film (though there are some remarkable performances seen throughout) than the story of an artist off the stage, behind the scenes.
There are some big, notable scenes like when Dylan talks to, berates, verbally jousts with, and jokes around with a science student (Terry Ellis, who went on to run Chrysalis Music, producing records from folks like Jethro Tull, Procul Harum, and Blondie). Or when Dylan more-or-less attacks a Time Magazine reporter for asking inane questions. In one scene, a visibly drunk and furious Dylan yells and curses at a group of hangers-on for throwing some sort of glass and breaking it. In these scenes, he's often irritable and angry, but also playful, having fun messing with people's heads.
In other scenes he's much gentler, sweet even like when he's singing Hank Williams songs with Joan Baez or exchanging tunes with Donovan. His scenes with Baez are especially interesting as the film essentially traces their break-up. Though she's with him throughout the tour, Dylan never once asked her on stage (and wouldn't again until 1975). They are some gentle exchanges between them and some sweet glances but you can see the distance grow as the film moves on.
Pennebaker with his small-for-the-time hand-held cameras and his continuous shooting schedule is able to blend into the background to the point where Dylan and company seem to forget he's there all together. This allows us glimpses into the heart of the artist as we'd never get again. Bob Dylan would never let us that close again.
Criterion has created a new 4K restoration with a newly restored mono sound from the original magnetic masters. It looks absolutely fantastic, with the caveat that it was shot on hand-held cameras in 1965 and so the graininess present on the original remains here. But it's clean as it is supposed to be with blacks looking dark and the grays and whites shine. The audio likewise sounds great. Due to the nature of the shooting at times, the vocals aren't the clearest, but the performances sound amazing.
Extras include 25 minutes of outtakes, an alternate take of the iconic "Subterranean Homesick Blues" opening, an interview with Patti Smith, a partial interview with Dylan from 2000 about the film, a conversation between D.A. Pennebaker and Bob Neuwirth, another conversation with Pennebaker and Greil Marcus. There's a collection of four documentaries about Pennebaker, his family, New York City, and jazz vocalist Dave Lambert, plus an audio commentary from 1999 with Pennebaker and Neuwirth. Lastly, it includes a nice booklet featuring an essay by Robert Polito and Pennebaker's 2006 film 65 Revisited featuring an hours worth of new material culled from the scraps of Dont Look Back. It isn't nearly as revelatory as the original but it still features plenty of wonderful footage.
Dont Look Back is an incredible film, taking viewers close to a pivotal moment in the life of one of the 20th Century's greatest artists. Criterion's new Blu-ray upgrade makes it look and sound better than it ever has and has filed it with plenty of extras to keep even your nerdiest Dylanphile busy for days. An absolute must-buy for Dylan fans and those interested in music from the 20th century.