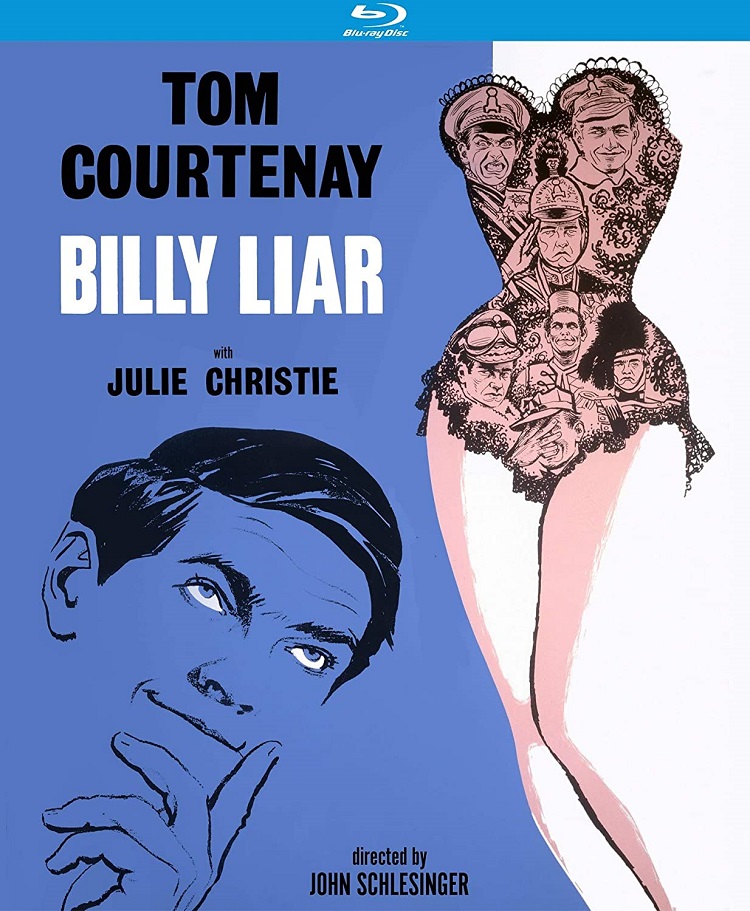 The British New Wave was an innovative, but short-lived cinematic movement during the early '60s to the early '70s. It was a category of film that realistically showcased the struggles of everyday people of the working class. Directors like Karel Reisz, Jack Clayton, and Lindsay Anderson, to name a few, told their own stories, especially of the 'angry young men', who behaved and lived their own way to try and escape their rather dull surroundings. I think John Schlesinger, the late openly gay filmmaker, did just that with his 1963 classic Billy Liar, but with a comically surreal twist.
Film legend Tom Courtenay stars as Billy Fisher, the seriously underachieving assistant of an undertaker, who is nicknamed 'Billy Liar' because of his constant lies and truth-deficient stories. The only way he can signify any type of escape is by daydreaming- living other lives, being other people. His immaturity eventually alienates everyone around him, including his parents, his best friend, and his two fiancees. However, he really does what to do more with his life, by wanting to become a comedy writer, and that dream comes in the form of the beautiful Julie Christie, who plays the charming free spirit who just may inspire him to move to London and become that writer he always wanted to be.
Courtenay's performance is absolutely spellbinding as Billy. You can totally relate to him as he daydreams of a much better life than what he has in front of him. But at the end of the day, he realizes that he will probably never rise above the inability of his aimless existence, which is wordlessly explained in the heartbreaking ending where he doesn't leave for London with Christie, but instead goes back home. You're disappointed and frustrated that his dreams don't ring true, but you understand why he chooses the path that he takes. There is a sense of bleak and real tragedy that many of us can connect with because we are forced to come to our senses and accept our fates as the ordinary people that we were sometimes meant to be. Schlesinger truly understood that, and he really got an amazing performance out of Christie as well. She seems to come into Billy's life as his savior, but even her winning smile can't really compete with his doom.
The few special features of the new Blu-ray from Kino include a new commentary by film historian Kat Ellinger, plus the trailer for the film itself, and trailers of The Knack…and How to Get It, and The Falcon and the Snowman. In this case, you really wish Criterion would have rereleased it in a new special edition. Ironically enough, it was apart of their collection, but it's been out of print for awhile. Oh well.
Anyway, I really loved this film, and enjoyed its whimsical but honest approach to life, and a certain bygone era of cinema. For all the Billy Fishers in the world, daydream and daydream away. It's really cathartic.