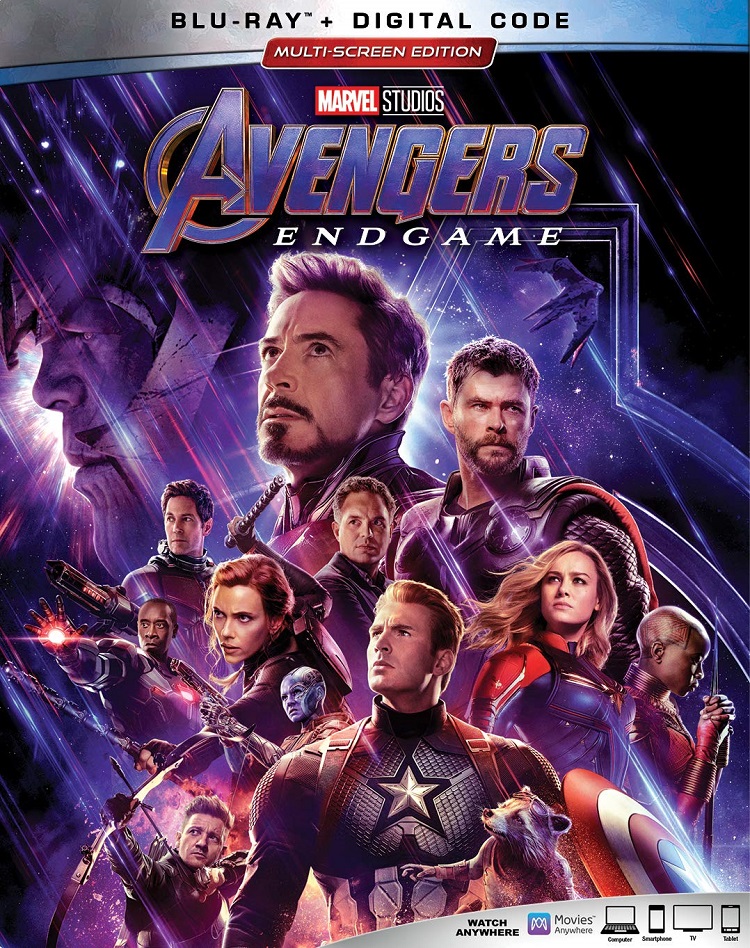 From 2005 through 2012, I pretty consistently wrote my Sunday Morning Tuneage blog. It continued inconsistently through 2013 before being abandoned. Each year was punctuated with a series of best-of lists. While the blog still remains retired, I'm revived it last year for a Best of 2017 and 2018. The feedback was enough for me to compile it again this year.
BEST OF FILM 2019
No other blogger is brave enough to pick their favorites before they see them. Here's what I boldly thought I'd be writing about in December 2019.
PREDICTED BEST MOVIES OF 2019 (Dec. 2018)
1. AVENGERS: ENDGAME
2. ONCE UPON A TIME IN HOLLYWOOD
3. X-MEN: DARK PHOENIX
4. MEN IN BLACK: INTERNATIONAL
5. ALITA: BATTLE ANGEL
6. CAPTAIN MARVEL
7. THE LEGO MOVIE 2: THE SECOND PART
8. PET SEMETARY
9. TOY STORY 4
10. GODZILLA II: KING OF THE MONSTERS
BEST MOVIES OF 2019 (Seen in theaters / or streaming if released there)
I set a goal of 25 films in the theater each year. I haven't hit that goal in a very long time. This year saw me barely getting halfway there. So making a best-of list is easy because I'm not working with much material.
1. KNIVES OUT. The industry needs the return of the classic mystery. It's so rare to find a good mystery that I wonder if my standards are low. But the more I think about this movie, the more impressed I am with the whole package – story, cast, direction.
2. AVENGERS: ENDGAME. Like the end to a decade-long story. I needed the closure and wasn't disappointed.
3. PEANUT BUTTER FALCON. If you didn't think I'd like this film, you don't understand my connection to Mark Twain and independent films.
4. BOOKSMART. Are there multiple problems with the plot? Yes. But as a reflection of today's culture, it's a fun romp.
5. TOY STORY 4. They pulled off what I didn't think they could one more time. They made me care.
6. IT: CHAPTER TWO. Having just finished the book, I was probably a little more critical than I would have been. Taken as a whole, they did a solid job with the adaptation.
7. MARRIAGE STORY. (Streaming) It's great if you like talking and tension. I do appreciate that a film like this can still find a home because I don't see it succeeding in theaters.
8. CAPTAIN MARVEL
9. SPIDER-MAN: FAR FROM HOME. Silly but fun.
10. YESTERDAY. This is a film that I might like even better the next time around.
BEST MOVIES I DIDN'T SEE IN 2019
This is my list of shame. This is the list of woulda, coulda, shoulda. I am still catching up with my "Didn't See" list often 8-10 years later.
1. PARASITE. This South Korean films looks just like the type of film I love sitting through on a rainy afternoon.
2. ONCE UPON A TIME IN HOLLYWOOD. I've heard mixed reviews but I feel like I really missed out not seeing it in theaters.
3. HIGH FLYING BIRD. Because Soderbergh.
4. US
5. 1917. Just haven't had time to get out to it.
6. THE DEAD DON'T DIE. Jarmusch directs Bill Murray!
7. AD ASTRA
8. THE JOKER
9. UNCUT GEMS
10. HER SMELL
BONUS: STAR WARS: RISE OF SKYWALKER. A few failed attempts and this will probably be the first film I see to start 2020.
BEST OF SPIELBERG PART TWO (2005-2019)
I watched the the first few decades of Spielberg films in 2018. I finished the remaining films that were directed, produced, or executive produced by him earlier this year. Here's a brief best of the more recent years.
1. THE POST (2017) From a story perspective, there are shortcuts in the script that would have turned this into a two-movie, six-hour excursion in the past. I appreciate his mature storytelling as a director over forty years into his career.
2. BRIDGE OF SPIES (2015) This is probably Steven's best use of Tom Hanks as his Hitchcockian Everyman. He's fallen into the pit of the historical drama piece but this here plays very fresh. His use of the dreary setting plays well against the mystery to be solved.
3. LINCOLN (2012) I still think there was room to edit this into a more Lincoln-focused story.
4. MUNICH (2005) It might be his best film as just straight up film of the 2000's but it gets bogged down in some preachy moments that could have formed a tighter film.
5. READY PLAYER ONE (2018) Fun adaptation that doesn't try to be more than it really needs to be.
6. SUPER 8 (2011) His influence is all over this love story to his early films.
7. ADVENTURES OF TINTIN (2011)
8. FIRST MAN (2018) Executive produced but feels like a work of his.
9. WAR HORSE (2011)
10. INDIANA JONES AND THE KINGDOM OF THE CRYSTAL SKULL (2008)
BEST MOVIES OF 1989
In 2018, I set about proving that 1988 was the worst year of the '80s and I think I proved that it was a pretty vacant year. I decided to clear the palette this year with the very respectable year of 1989 that I mentally have always thought as the first year of the 1990s. There was the death of many of the tropes and trends of the '80s and the start of what would be the best years of the '90s. There were some quality films and here are the best of the roughly 70 that I watched again.
1. BATMAN. It's pretty dated by superhero movie standards of today. But I can watch it with the eye of the day. There are the seeds of what would give us Avengers in thirty years. It's an enjoyable romp that serves as an important historical document.
2. GLORY. An important film in so many ways. I hope they watch this in History courses in high schools.
3. DRUGSTORE COWBOY
4. SAY ANYTHING. Cameron Crowe helps the teen-movie genre move forward to what will be more college-oriented films and what feels like the first Gen-X film.
5. THE ABYSS. A perfect cross genre film that's equal parts Horror / Sci-Fi / Adventure.
6. CRIMES & MISDEMEANORS. Woody really pulled together a solid story here.
7. PARENTHOOD.
8. WHEN HARRY MET SALLY. A relationship primer that really holds to truths even today.
9. MY LEFT FOOT
10. FIELD OF DREAMS. Such a sweet film that I could watch over and over.
I only watched around 70 films from 1989 this year. There are some great films that didn't make it to my eyeballs for one reason or another and so didn't make this list. The best I didn't watch include DO THE RIGHT THING, DEAD POETS SOCIETY, INDIANA JONES AND THE LAST CRUSADE, SEX, LIES & VIDEOTAPE and THE LITTLE MERMAID.
The worst of the year is less clear. COLLISION COURSE, SHE DEVIL, and AMERICAN NINJA 3 would all be in the running.
BEST TRAILERS OF 2019
1. STAR WARS: THE RISE OF SKYWALKER (TEASER). The franchise still carries some residual magic for even old guys. The voices, the ships, the music. Chills.
2. BLACK WIDOW (TEASER) At first I thought this was either James Bond or Bourne. The spy genre makes it to the Marvel Universe.
3. WONDER WOMAN: 1984 (TEASER) The Golden Lasso and that New Order sample.
4. KNIVES OUT. This trailer does what very few trailers manage to do anymore. It gives you a really good feel for the movie plot and tone. And it gives no spoilers. Well done.
5. HONEY BOY.
6. GODZILLA: KING OF THE MONSTERS. Monster movie trailers are a special art form all to themselves.
7. JOKER. I think this trailer is the blueprint for all trailers in general. The way it is cut, the music, the quotes. It's all cookie cutter but damn if it doesn't make you think this might be a fun film.
8. PEANUT BUTTER FALCON. This is the opposite of what I usually want in a trailer. It gives away a ton of details. This trailer gives away some key moments in the film and yet it generates interest in a film that most people hadn't heard about before this.
Bext is my most uninformed list of the year. I don't read many magazines or watch TV shows about upcoming films anymore. I tend to find out through osmosis and YouTube telling me I might like a trailer. I lean on the comfort of favorite directors, favorite actors, franchises, and sequels. Here's what is on my radar for next year.
BEST MOVIES OF 2020
1. NO TIME TO DIE (Apr) I have been missing my Bond films.
2. BIRDS OF PREY (Feb) I am still waiting for a portrait of Harley that I feel is authentic.
3. BLACK WIDOW (May) A well overdue Marvel character to get a solo film.
4. ONWARD (Mar) Pixar needs to get back to non-sequel features like this.
5. WONDER WOMAN 1984 (Jun)
6. A QUIET PLACE II (Mar) I really enjoyed the Universe of the original.
7. DEATH ON THE NILE (Oct) The slow recovery of the murder movie genre continues.
8. THE LODGE (Feb) Good quality horror films seem to find a place early on in the year.
9. GODZILLA VS KONG (Nov) Dude!
10. NEW MUTANTS (Apr)