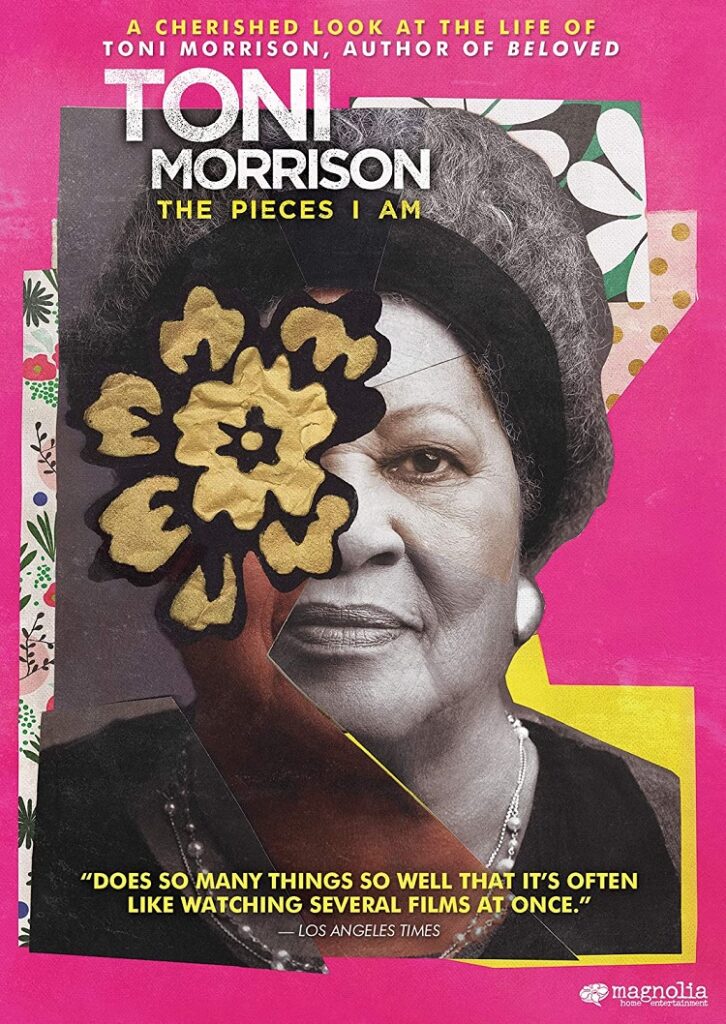 From 2005 through 2012, I pretty consistently wrote my Sunday Morning Tuneage blog. It continued inconsistently through 2013 before being abandoned. Each year was punctuated with a series of best-of lists. While the blog still remains retired, I'm revived it last year for a Best of 2017 and 2018. The feedback was enough for me to compile it again this year.
BEST OF THE REST 2019
BY THE NUMBERS
5,004,620 steps taken this year (2,425 miles)
365 days walking over five miles in 2019
Three days not walking over five miles since 1/1/15.
28 days with over seven hours of sleep
116 beers logged that were new to me this year.
Zero times with the hiccups
35 books read (Fourth year in a row of meeting 25-book goal)
One concert attended (Paul McCartney)
One time swimming
63 films released in 1989 watched
18 BBQ Joints visited
20 Breweries visited
13 movies seen in theaters (short of 25 goal)
11 States visited
300 albums released in 1989 listened to in 2019
Six bourbon steaks from Applebee's consumed.
Two Major League Ballparks visited
Three University of Michigan Sporting Events w/Christian (football, hockey, basketball)
BEST BOOKS I READ IN 2019
After almost a decade of not reaching my yearly goal of 25 books per year – I'm on a run of four straight years of beating the goal. This year's 34 was aided by the speed of reading books for a second time as I started a run of Stephen King books. Here's the best of what I read.
1. KING – THE STAND. It was quite daunting to start through this marathon of a book again but my fascination with the characters and story was still as strong as it was the first time around.
2. TWAIN – OLD TIMES ON THE MISSISSIPPI. The adventures of a young Samuel Clemens learning to guide steamboats up and down the Mississippi was oddly applicable to jobs today.
3. STEVENSON – LUMBERJANES VOL. 1. I'm late to the Lumberjanes but I really love this series and I quickly finished Vol. 2 this year.
4. KING – SALEM'S LOT. I don't know that I had actually finished this novel before. It's a beautiful ode to his love of EC Comics and Stoker's Dracula.
5. TYSON – ASTROPHYSICS FOR PEOPLE IN A HURRY. I like to learn things.
FAVORITE BREWERIES OF 2019
This year's alcohol project was to sample more breweries. Then I got a dog. It ended up only practical to go to breweries when some of y'all visited and when I was on vacation. I was limited but here are a few of my favorites.
1. 8th WONDER – excellent location in Downtown Houston. Lots of good brews, food trucks (careful your order doesn't blow away), and Beatles statues.
2. LAKEFRONT BREWERY – one of many fine Milwaukee breweries I was able to try this year. Hard to pick my favorite but this was memorable.
3. HAYMARKET PUB & BREWERY – a nice quick Chicago stop with Mallory.
4. PETICOLAS BREWERY – one of my favorite Dallas stops and I didn't get to many others.
5. BACKSTORY BREWERY.
BEST BBQ JOINTS OF 2019
The eating project of 2019 was to sample the different BBQ joints in the area and around the country on my trips. The first thing that I didn't count on was the addition of a dog that would severely limit my ability on weekends to get out and sit at a restaurant and enjoy some BBQ. That said, I did enjoy being able to do much of this project with friends and two of the locations with Sister/Cousin Mallory. The other fun thing is that almost without fail each BBQ joint has a neon beer sign and plays Country music on the P.A. As a form of comparison, I almost always tried brisket, sausage, or a combo of both. In the end, I only made 18 outlets, thinking initially that I'd do at least 25-30.
1. SALT & SMOKE (St. Louis, MO) This wins based on two categories – best ribs I have had in decades, maybe ever. And I need to revisit when I can enjoy the huge selection of whiskey and bourbons.
2. LOCKHART SMOKEHOUSE (Dallas, TX) Superb meats in a great neighborhood.
3. HARD EIGHT BBQ (The Colony, TX) Great setup. Good service. Easy to get through the lines quickly. I love the pickles and sauces being available at their "bar". The selection of meats is second to none.
4. HUTCHIN'S BBQ (Frisco, TX) Always a line out the door for a good reason. Come hungry.
5. 18th & VINE (Dallas, TX) A little off the beaten path but I really loved this setting and excellent plate of meats.
HONORABLE MENTION: BAKER'S RIBS (Grapevine, TX) Excellent food and then the restaurant burned to the ground the next day.
DIDN'T MAKE IT TO THIS YEAR: LONGORIA'S and PECAN LODGE are the obvious ones I'm missing out on.
BEST SALSAS OF 2019
I thought I was missing out on salsas and so I started this project in January. What I quickly discovered is that there isn't much variety out there. You can look for interesting options at farmer's markets and small outlets but really, other than one-offs your daily salsas are best found at your local grocery store. This project fizzled with only 37 entries out of what I thought would be 50 at the very least.
1. JARDINES CAMPFIRE ROASTED SALSA. This should be in every fridge. Roasted tomatoes with a great smokey flavor and just the perfect amount of heat.
2. MRS. RENFRO'S TEXAS RED CRAFT BEER SALSA
3. COCINA FRESCA SALSA SERRANO. A bit spicier than most people would like but perfect with a cold beer.
4. ARRIBA! FIRE ROASTED MEXICAN RED SALSA
5. JARDINES TEXASALSA.
MOST MISSED OF 2019
1. TONI MORRISON. One of the most important authors of our generation.
2. DORIS DAY
3. PETER MAYHEW. He brought my childhood so much pleasure.
4. LUKE PERRY
5. LEE MENDELSON. Talk about an impact on my life through the Charlie Brown specials
6. CARROLL SPINNEY. Big Bird.
7. GINGER BAKER. One of my favorite drummers.
8. TIM CONWAY.
9. CHRISTOPHER KRAFT. If you are a fan of the early space shots in the 1960s and 1970s, then you know this guy as the fixture of Mission Control.
10. DICK DALE. Amazing guitarist.
THINGS FROM 2019 THAT DIDN'T MAKE ANY OTHER LISTS
1. RIGBY. Nothing has more fundamentally changed my schedule/life than the little black lab puppy that entered my life in February. I get up at 5 am and walk now. I spend three to four days a week at the dog park and I now am on constant vigil for what is being chewed up under the bed. I love her and hopefully she keeps making the good lists for years to come.
2. MICHIGAN BASKETBALL. Another surprising and fun run for this group of guys.
3. DISNEY+. The latest to the streaming wars pulls together some of my most favorites and will be a big player for a few years until I can watch all I want to see on there.
4. DALLAS MAVERICKS. With all the other pro teams around here racing to the bottom seemingly – it's nice to have a fun, energetic team that (fingers crossed) might be good for a decade.
5. KEN BURNS' COUNTRY MUSIC. Full of missing stories and overlooked characters but ultimately, the program reminded me of the classic Country that I enjoy and has put me down some fun rabbit holes these past few months.
6. PODCASTS. I don't listen to many of them on the regular but I appreciate that they are out there and available when I need to do some research.
7. VERIZON. I'm not going to tell you they are the best phone company out there. I'm going to tell you that after 19 years with Sprint that they are breath of fresh air.
8. YANKEE CANDLE. My obsession continues to grow.
9. RIGBY-ROO. Did I mention I got a dog?
10. BEER. I might not be able to enjoy as much as I used to but there are still so many quality craft beers coming out that I'm rarely disappointed.
BEST BEATLES HEARD IN 2019
I started a Beatles Project in 2019 that with 98 entries so far will continue into 2020. I've listened to / watched most group and solo efforts through 1994. My goal is to finish this through the next year. Trying not to be absolutely "just the hits," I've put together my best Beatles tunes for this year. P.S. Best Beatles Album – The Beatles (The White Album).
1. IN MY LIFE (Rubber Soul) "There are places I'll remember…" starts a song about love and aging and memories that's written by men in their mid-20s. It hits home more and more each year to the point that I want it featured at my wake. Goosebumps every listen.
2. ABBEY ROAD MEDLEY (Abbey Road) This eight-song medley starts with "You Never Give Me Your Money" and ends with "The End" featuring Ringo's greatest drum moments. The medley represents a culmination of the group and it also portends the four solo careers that they are about to embark upon. I appreciate the strength of these "pieces" that aren't great songs by themselves but stronger when connected.
3. SOMETHING (Abbey Road) George hits a home run with the best love song from a group that wrote lots of great love songs.
4. IF I FELL (A Hard Day's Night) Lennon writes love songs too.
5. ELEANOR RIGBY (Revolver) A kitty named "Ellie" and a dog named "Rigby". Say no more.
6. DEAR PRUDENCE (The Beatles) "The sun is up, the sky is blue / It's beautiful and so are you / Dear Prudence, won't you come out to play?"
7. HERE COMES THE SUN (Abbey Road)
8. DON'T LET ME DOWN (Hey Jude) Billy Preston adds life to the band.
9. LONG AND WINDING ROAD (Let It Be). I love the "naked" version best. "Many times I've been alone / And many times I've cried / Any way you'll never know / The many ways I've tried."
10. ACROSS THE UNIVERSE (Let It Be). "Words are flowing out / Like endless rain into a paper cup."
BONUS: STRAWBERRY FIELDS FOREVER (Single)
BEST SOLO BEATLES HEARD IN 2019
The solo releases are a Universe all onto themselves. There's a rich story behind the evolution of each Beatle after the breakup. This list is just about as difficult and ever changing as the previous list. These are my favorites this year. P.S. Best solo Beatles album is George Harrison – All Things Must Pass.
1.  GEORGE HARRISON – ALL THINGS MUST PASS.  "Sunrise doesn't last all morning / A cloudburst doesn't last all day / Seems my love is up / And has left you with no warning"  The song that should have been on Abbey Road sums up so much about the late '60s and early '70s.  It's about love and life and grief and moving on.
2. PAUL MCCARTNEY – UNCLE ALBERT / ADMIRAL HALSEY.
3. GEORGE HARRISON – ISN'T IT A PITY. "Some things take so long / But how do I explain?" The song should have been on Revolver and maybe the group would have used more of George's songs on subsequent albums. It's a beauty.
4. PAUL MCCARTNEY & WINGS – JET. Paul found a unique pop sound that was what we loved about the Beatles but was still uniquely his. This song is just about perfect.
5. JOHN LENNON – IMAGINE. It seems trite to still like this but seeing the making of it makes me appreciate it even more.
6. GEORGE HARRISON – MY SWEET LORD.
7. JOHN LENNON – LOVE.
8. JOHN LENNON – INSTANT KARMA. John has these moments when everything just comes together.
9. GEORGE HARRISON – WAH WAH
10. PAUL MCCARTNEY – TEMPORARY SECRETARY. This is the type of fun that Paul brought to his music in the '70s and '80s
BONUS – the best RINGO – PHOTOGRAPH would probably be next on the list.
I used to have lists on here about DVD's I purchased and music I bought. Those days are well behind us. Other than books, I don't really purchase popular culture. I listen to music in the car (CDs and satellite radio) and the rest of my life is spent with Spotify on in the background most of the time. The addition of puppy dog, Rigby, has led to even more walks and more music.
MOST PLAYED SONGS FROM SPOTIFY IN 2019
1. BEATLES – TAXMAN. You will see from this list that most of my Beatles listening this year came thanks to Spotify. Lots and lots of time.
2. JOHN LENNON – WHATEVER GETS YOU THROUGH THE NIGHT
3. BEATLES – I'M ONLY SLEEPING
4. PAUL MCCARTNEY – UNCLE ALBERT / ADMIRAL HALSEY
5. BEATLES – SHE SAID SHE SAID. When this song makes it, you know I spent lots of time with Revolver
6. BEATLES – YELLOW SUBMARINE
7. PAUL MCCARTNEY – LET ME ROLL IT.
8. RINGO STARR – IT DON'T COME EASY
9. BYRDS – EIGHT MILES HIGH
10. CREAM – BADGE
BEST ALBUMS OF 1989
As mediocre as the year in music was in 1988, it was that much better in 1989. Everything about the best albums of this year feel like the start of the music of the 1990s.
1. BEASTIE BOYS – PAUL'S BOUTIQUE. Groundbreaking.
2. THE CURE – DISINTEGRATION. Still one of their most entertaining albums from start to finish.
3. TOM PETTY – FULL MOON FEVER. I appreciate this more each time I listen.
4. MADONNA – LIKE A PRAYER.
5. NEW ORDER – TECHNIQUE
6. RED HOT CHILI PEPPERS – MOTHER'S MILK. A bridge from old to what will become the new.
7. KATE BUSH – THE SENSUAL WORLD
8. THE STONE ROSES – THE STONE ROSES. I was so happy to rediscover this album.
9. B-52's – COSMIC THING
10. NINE INCH NAILS – PRETTY HATE MACHINE. So fresh sounding today.
Thanks for all the time you've given me. I appreciate your patience with me through the year with my silly little projects. I hope to meet up with even more of you this year to accompany me with these shenanigans.
Stay hard.