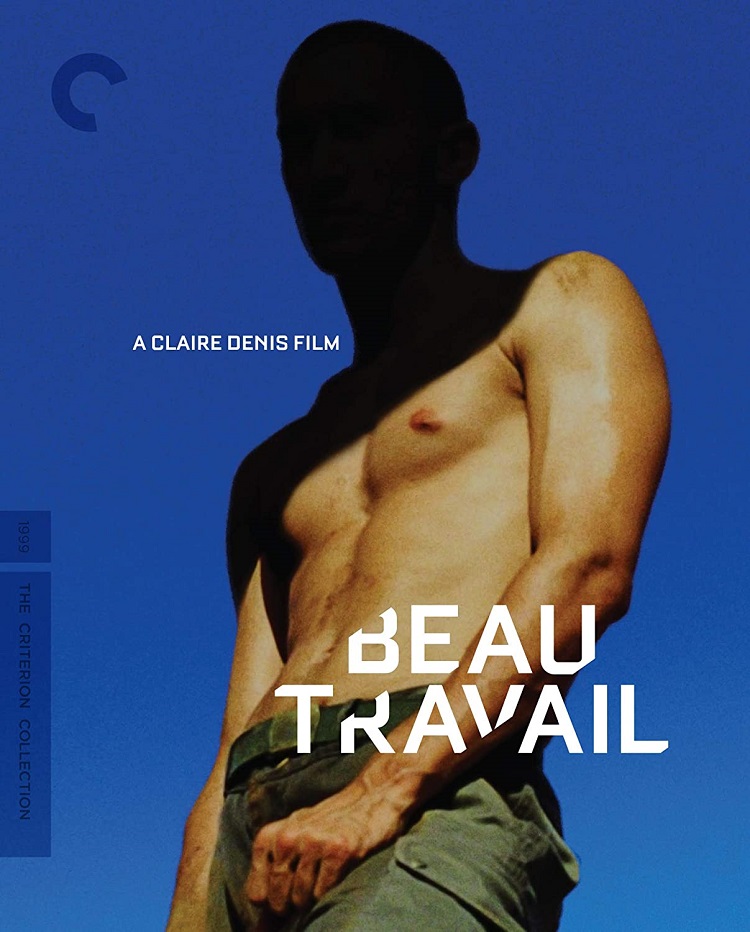 The great and visionary director Claire Denis is one the greatest cinematic poets of our time. She's a provocative and original filmmaker who has crafted an extraordinary oeuvre of films that offer richly observed and perfectly tuned portraits of cultural alienation and emotional/physical tension. Whether contemplating a father/daughter relationship (35 Shots of Run), the harmful awakenings of women (White Material, Let the Sunshine In), or erotic body horror (Trouble Every Day), she continues to be a singular voice of not just for female filmmakers, but for cinema as a whole. However, her second film, 1999's Beau Travail, is considered to be her masterpiece and magnum opus.
A homoerotic reworking of Billy Budd, the film stars Denis Lavant as Galoup, an ex-Foreign Officer who recalls his experiences in the Gulf of Djibouti. His existence consists of daily male domesticity and training troops with an iron fist. But after the arrival of Sentain (Gregoire Colin), a young and handsome recruit who immediately catches the eye of the commander (Michel Subor) he highly admires, his jealousy and inner rage eventually lead to his and Sentain's ruin. An altercation has Sentain banished in the desert where his fate remains unknown, and Galoup is kicked out of the Legion. In one of the most unforgettable and moving endings in film history, he is seen lying in a bed with a gun on his stomach, and then it cuts to him alone in a disco club where he starts dancing wildly and letting himself go as he disappears.
Everything that has been said about this film is true. It's a landmark work full of intensity and ambiguity, as nothing is entirely spelled out. Denis lets the hypnotic imagery and near-wordless action wash over you and allows you to fill in the blanks on your own. Lavant (a veteran of French cinema) is absolutely mesmerizing, as his famous face communicates anger, sadness, and ruin more than spoken words every could, and in that now iconic ending, his body literally becomes an unstoppable convulsion of pain and release. It is also a little abstract because you wonder is he dreaming of this, or is he experiencing the final throes of his life? Whether your observation is, you'll never forget this ending. The rest of cast, including Colin and Subor are good in their roles, but the film obviously belongs to Lavant.
The folks at Criterion have done a marvelous job with their Blu-ray and DVD release, providing a new 4K restoration (also by Janus Films), and some very informative supplements, which include a new conversation between Dennis and filmmaker/admirer Barry Jenkins; a new selected-scene commentary by famed cinematographer Agnes Godard; news interviews with Lavant and Colin; and a new video essay by film scholar Judith Mayne. There is also a wonderful new essay by critic Girish Shambu.
I regret this being my first time seeing (or experiencing) this modern classic, which is considered to be not only one of the best films of the '90s, but also for all-time, and rightly so. I think it is mysterious, haunting, and transformative; a film destined to stand the test of time. Thank you, Claire Denis!