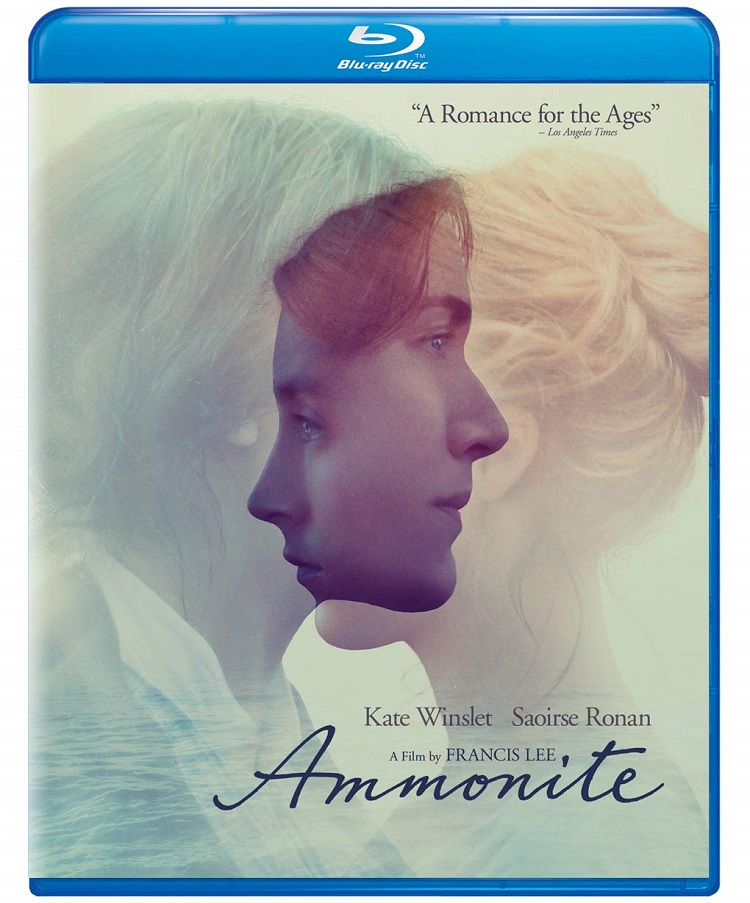 Similar to director Francis Lee's feature debut God's Own Country, Ammonite is an incredibly minimalist romance set against the backdrop of a luscious landscape. A similar reliance on the actors' faces to convey the romance at hand as we hear winds and waves blowing instead of an ominous musical score.
Even the story elements are pretty similar to God's Own Country as it involves a working-class protagonist feeling cut off from the world around her only for a person from a different background, whether it's a different country or social background, to enter her environment and reshape her life. The casting of Gemma Jones as the protagonist's maternal figure only furthers those similarities. However, as Ammonite feels cut from the same cloth as God's Own Country, it works to both its advantage, thanks to the masterful visual aesthetic, and its own detriment due to the acting and storyline being even more internalized.
When Ammonite first begins, we get insight into the interior life of Mary Anning (Kate Winslet), an overlooked paleontologist who digs and sells fossils to affluent tourists to support herself and her mother. She goes on with her job, tirelessly and flusteredly digging for fossils on the Lyme Regis shoreline with the bleak cinematography by Stephane Fontaine reflecting her drained psyche. Once Charlotte Murchison (Saoirse Ronan) is forced by her husband to aid Mary on a venture, Charlotte gives Mary the literal glow in her life she needs as they become enveloped by sunlight while on the beach.
The cinematography ends up providing a closer look at Mary's personality and thought process more than the script does due to the near lack of dialogue initially present. Kate Winslet does a fine job at selling Mary's detached nature and how she's married to her work, but there's too much mystery as to why Mary is how she is. As for Saoirse Ronan, she does an admirable job at giving Charlotte a sunny disposition even if she ends up making the most out of the limited material she's given.
Although Winslet and Ronan commit to using their expressive faces to convey their characters' interiorities, there's still a near lack of chemistry between the two. Truthfully, the one actress who comes in and steals the show in a way one can expect her to is Fiona Shaw as Elizabeth Philpot, a fellow paleontologist whom Mary may have a deep history with. With the solemnity that Shaw brings in the minimal screen time she has, it makes one wish there was a deeper dive into said history between both women.
Shaw also ends up giving plenty of voice in a film drenched in too much silence. Too much focus on the gorgeous scenery and romantic stares without much substance. The two lead actresses give as much as they can to their roles while the cinematography paints a pretty lush portrait. But in the end, Ammonite ends up feeling like a fossil that needs a lengthy amount of digging to get to the bones.