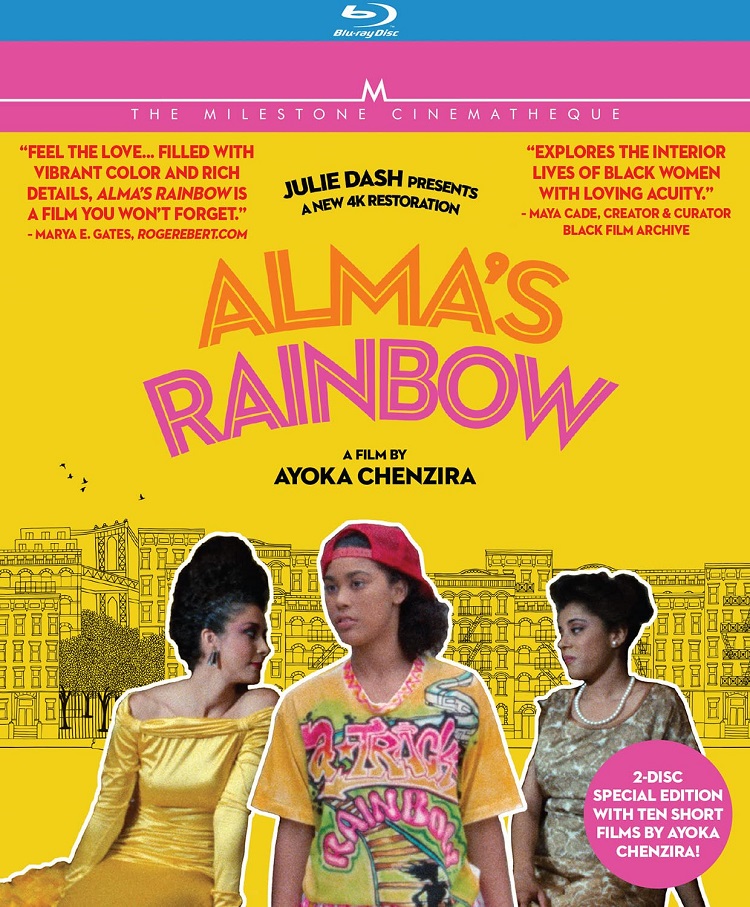 I have seen so many films about the coming-of age experience and the complications of being young in an increasingly changing world, but I have rarely see many from the point-of-view of Black people. Filmmaker Ayoka Chenzira's funny and vibrant 1993 first feature Alma's Rainbow, is definitely a reason why diverse storytelling is essential.
Rainbow Gold (Victoria Gabrielle Platt) is a teenager living in Brooklyn who is about to become a woman. She wants to venture out into the world and explore the possibilities of living life, but is very limited due to attending a parochial school and the constant demands of her strict mother, Alma (Kim Weston-Moran), who runs a beauty parlor in their home parlor. However, when her free-spirited sister Ruby (Mizan Kirby) shows up out of the blue from Paris after a 10-year absence, they both clash over the direction Rainbow's life should take. Alma believes that she has no need for men and encourages Rainbow to do the same, while Ruby guides her to follow her dreams, ambitions, and her heart. When Ruby suddenly leaves (being someone who is always going and never stopping), her never-ending zest for life rubs off on both Alma and Rainbow, and they learn to embrace life, love, and the pursuit of happiness.
I really love the dimensions that Chenzira gives her characters and allows them to be complicated, flawed, and fully realized. We all see ourselves in these women and want them to be happy, even if their personalities clash, sometimes in the worst ways. There are male characters that are integral to the film, but they are secondary. It's about the women, how they view themselves, and they want their lives to go. I really respect that.
The film also manages to have a great balance of comedy and drama without confusing the audience of what emotions they're supposed to feel. I think this a film of genuine warmth and urgency, as well as a testament to the importance of letting everyone tell their stories.
The 2-disc set contains special features including a panel discussion at the Brooklyn Academy of Music; Chenzira's reflections on the film; a featurette on the making of the film; production designer Peggy Dillard Toone's reflections on the film; and theatrical trailer. There are also ten short films by Chenzira: Syvilla: They Dance to Her Drum / Hairpiece: A Film for Nappy Headed People / The Lure and the Lore / Zajota and the Boogie Spirit / Pull Your Head to the Moon: Stories of Cerole Women / Williamswood / MOTV (My Own TV) / Snowfire / In the Rivers of Mercy August / HERadventure