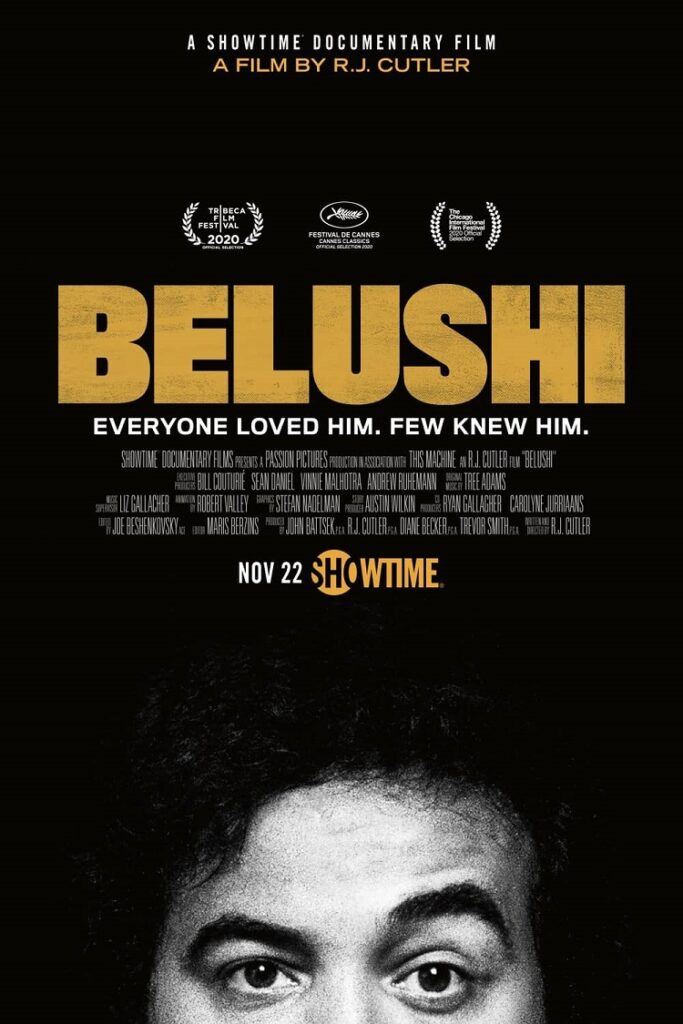 Set to air November 22 on Showtime, R.J. Cutler's Belushi is a standard biographical documentary that tells the regrettably all-too-familiar tale of the rise of a talented individual who succumbs to personal demons. In case the title isn't enough to go on, the subject is John Belushi, who became a household name in the latter half of the '70s as an original member of Saturday Night Live's Not Ready for Prime Time Players. He went on to have a successful career in movies and music as well. In 1978 at only 30 years old, he added a #1 album with the Blues Brothers' Briefcase Full of Blues, and the highest-grossing comedy with National Lampoon's Animal House to his resume. Six weeks after his 33rd birthday, he would be dead of a drug overdose.
In 2005, Judith Belushi Pisano. John's widow, co-authored Belushi: A Biography with Tanner Colby. The book is an oral history told by those who knew him. Colby conducted the interviews, from childhood friends and family to well-known comedy peers such as Dan Aykroyd and Harold Ramis. Cutler makes extensive use of those tapes, heard by the public for the first time.
John came from an Albanian family. His father an immigrant; his mother first generation born in Ohio. John was personable and charming from a young age and liked to entertain. He met Judy in high school. From his letters, read by Bill Hader, she was the great love of his life, his anchor, and he tested the limits of the safety net she provided.
His rise in the comedy world was swift because of his talents. He went from Second City in Chicago to National Lampoon in New York City and then Saturday Night Live. Cutler doesn't shy away from Jim's difficulties there, from his jealousy towards Chevy Chase in the first season to Jane Curtin and writer Anne Beatts talking about his antagonism towards working with women. Creator/showrunner Lorne Michaels also discusses the problems in dealing with John, from Michaels' apprehension about hiring him to a terrible performance the night Kate Jackson hosted.
While drugs had worked for John up to a point, his cocaine use became a serious problem during The Blues Brothers movie. Over the next couple of years, like many drug addicts do, he would clean up then stumble, until that final, fatal fall when he overdosed on cocaine and heroin. The events leading up to his death, such as people he encountered on that last day, were notable and led to an arrest, but Cutler doesn't deal with them. Keeping the focus on John.
Belushi is a wonderful remembrance yet also a great frustration seeing someone so gifted who brought pleasure to so many throw it all away.