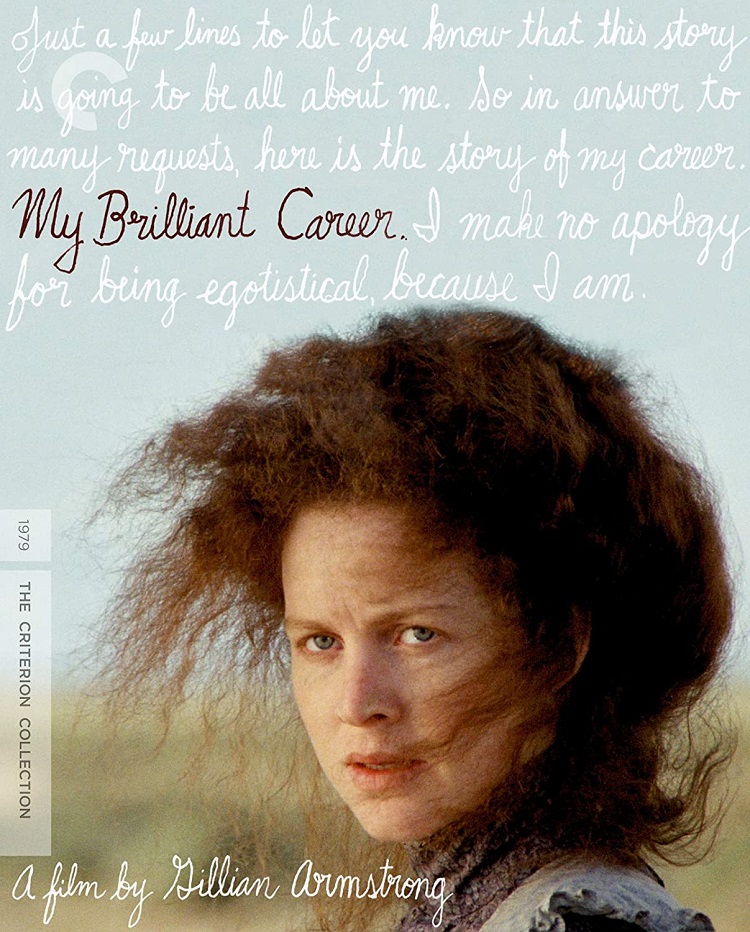 The second day of the festival started with the world premiere restoration of My Brilliant Career (1979) since it features one of my favorite leading men, Sam Neill. The director, Gillian Armstrong, was in attendance to discuss her debut feature, which was also the first feature-length film to be directed by a female in Australia. It was very interesting to hear her talk about her struggles and challenges with this distinction. It is these types of moments that create a deeper appreciation for the movie as you are watching it and why this festival is so special in these offerings. Judy Davis stars as a feisty and free-spirited young women determined to become a writer in 19th century Australia when everyone else is pushing her to get married, especially her family. This is a strikingly beautiful film where the breathtaking Australian Outback plays a significant role. It also stands the test of time when women are continuing to fight for equality and independence.
The next film of the day offered quite a contrast from the fight of the heroine in the first film. How to Marry a Millionaire (1953) follows the trials and tribulations of Lauren Bacall, Marilyn Monroe, and Betty Grable as single girls in New York City trying to catch and marry wealthy men. I have always loved this movie and while these women are desperately trying to find men to take care of them, in the end the message is that what matters most is finding the person that loves you for who you are. It definitely stresses the importance of finding a man but appearance, money, and other superficial things don't matter. All of the women are charming, especially Lauren Bacall who epitomizes style, class, and intelligence. William Powell is one of the targets and he is always a delight on screen.
The strangest viewing was next with Sweet Sweetback's Badassssss Song (1971). While the story is all over the place and bordering on pornographic at times, I was able to find value and appreciate what writer, director, producer, and star Melvin Van Peeples was attempting to do with what at the time was groundbreaking. The highlight of this screening was the interview beforehand with Melvin and his son Mario. At 86 years old, Melvin struggled answering questions but the tenderness shown by Mario stepping in and helping his father was lovely.
It was a last-minute change to go to Will Success Spoil Rock Hunter? (1957) rather than seeing Leave Her to Heaven (1945) for the last film of the day. I was in need of some lighter fare plus it provided an opportunity to sneak in a late-night viewing of Avengers: Infinity War across the street at the El Capitan Theatre. Rock Hunter (Tony Randall) is a writer at an advertising agency that is in jeopardy of losing its biggest client, Stay-Put Lipstick, if they can't wow them with a new campaign. Hunter gets the idea to engage actress Rita Marlowe (Jayne Mansfield) as their spokeswoman with her extremely kissable lips. I had never heard of this movie and was surprised due to how much I enjoyed it. Randall and Mansfield are highly entertaining plus it does a great job of poking fun of celebrity status and the world of advertising.