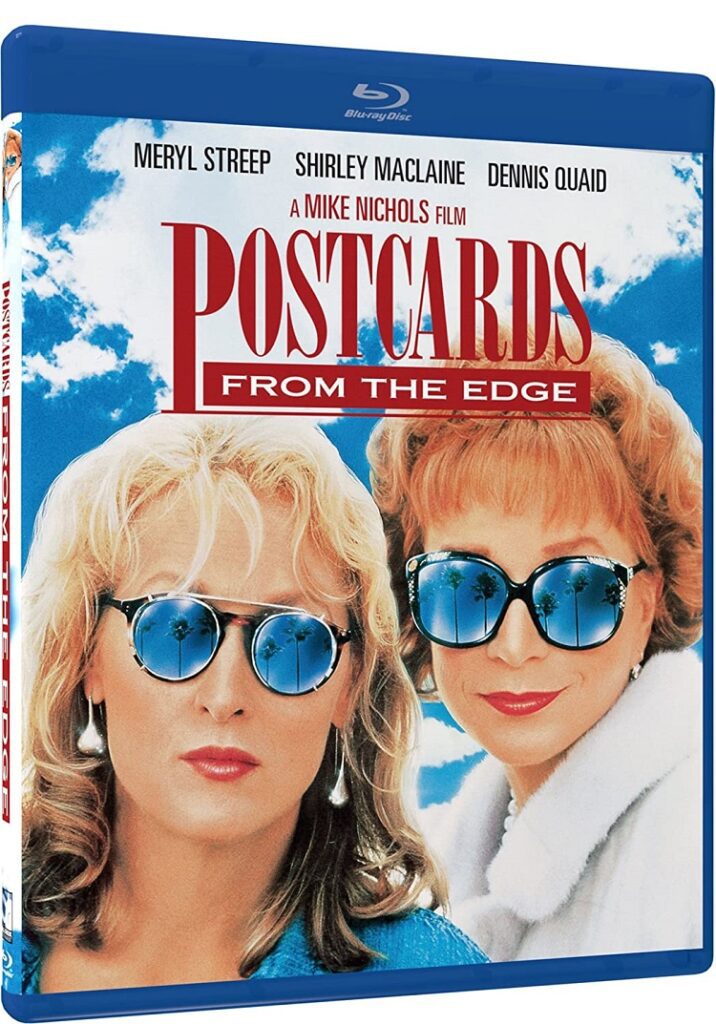 The last day. It is always with mixed emotions when I look at the schedule for the final day. Film fatigue has fully set in but at the same time I am not ready for it be over.
The day started with one of my favorites of the whole festival, Lured (1947) starring Lucille Ball as a dancer who gets enlisted by Scotland Yard to capture a serial killer. The film also stars George Sanders, Charles Cobine, George Zucco, and Boris Karloff. The "who dunnit?' part of the film is lacking, however, it is still a well-written story with interesting characters and great performances. Ball is not only striking to look at but she delivers strongly as a powerful woman wanting to bring a killer to justice. It is always a delight to see Karloff on the big screen and his daughter, Sara Karloff, was in attendance for the introductory discussion. I have seen her before at a previous festival and she is delightfully spunky as she fondly reminiscences about her father.
Postcards From the Edge (1990) was up next. I have seen this film many many times but it was still the standout choice in this time slot with the recent passing of Debbie Reynolds and Carrie Fisher. The film is based on Fisher's semi-autobiographical novel and was rumored to be her telling of her relationship with her mother which Fisher denied. Meryl Streep and Shirley MacLaine were both nominated for Oscars for their performances; however, MacLaine really is the shinning star. She is brilliant in her performance as an aging actress trying to deal with her daughter's success and struggle with drugs. Richard Dreyfus was in attendance for a discussion after the film, I had to leave beforehand to catch the next film but I heard it was very heartfelt and emotional as he discussed Reynolds and Fisher.
My last film was Detective Story (1951). Adapted from a play, the film follows the happenings in a New York police station over 24 hours. Kirk Douglas stars as a straight-laced detective, who sees crime and criminals in black and white. When one of his cases hits too close to home, it causes him to do some soul searching and reconsider his point of view. Lee Grant was the special guest who was nominated for her role in the film. I must admit I am not sure why as there were other stronger female performances given in the film. She was very inspiring to listen to though. Having been blacklisted in Hollywood and unable to work for 12 years, her resurgence is impressive and she is very passionate about about her documentaries and activism.
As the drive home began, I was regretting not getting in a few more films as I always do. Fourteen films just didn't feel like enough. Each year the programming seems to get better but after attending seven festivals, I have gotten better about navigating the schedule too and knowing which films are most appealing, which should not be missed on the big screen along with fitting in known films that I love. The discussions play a big part as well and TCM continues to impress with who they are able to get to attend. The theme of the festival this year was "Make 'em Laugh" and after recently losing Robert Osborne, laughs were exactly what we needed.