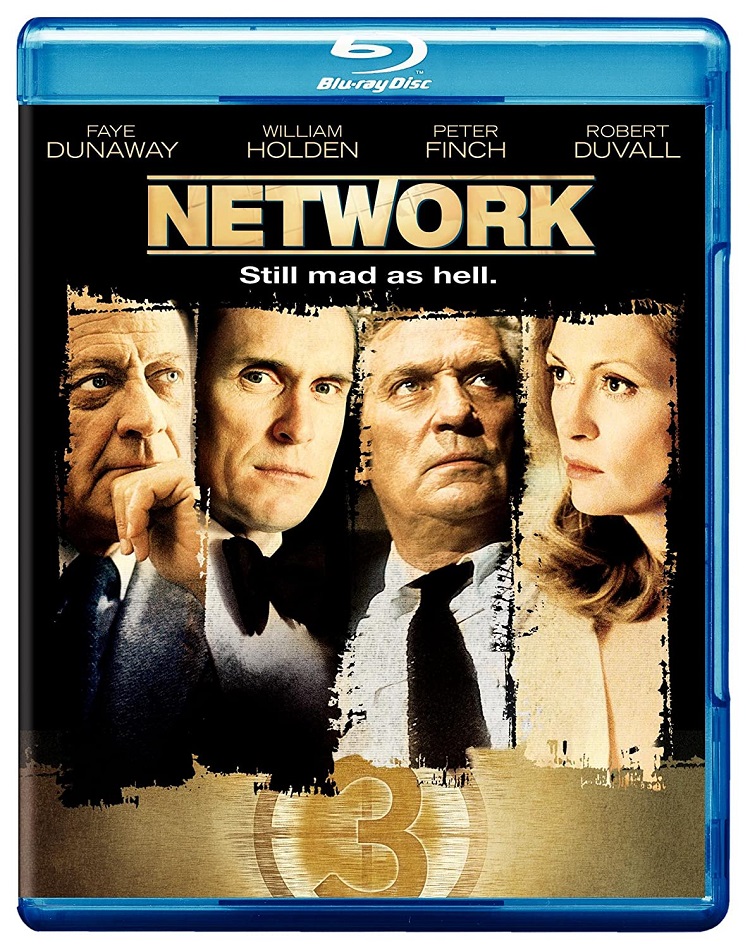 Heading into the last day, I was already starting to feel sad that it was almost over. No matter how many movies I manage to fit in, it always goes too fast and I feel like it is never enough.
The final day started with The Longest Yard (1974), which was another film I thought would be fun with a crowd. Burt Reynolds was supposed to be in attendance but regrettably cancelled before the festival began. Producer Al Ruddy provided his perspective on the making of the film and why it was successful and was joined by former football player/actor Joe Kapp. He didn't seem to know a lot of what was going on, which had me wondering what kinds of head injuries he may have sustained while playing professional football.
Paul "Wrecking" Crewe (Reynolds) is a retired football player who goes to jail after he steals his girlfriend's car and leads police on a wild chase. Once in prison, the warden (played in a rare villainous role by Eddie Albert) convinces him to lead a team of convicts to play against his semi-professional team, which is comprised of guards. This was a fun, light way to start the day. Reynolds is perfectly charismatic as the flawed hero.
I think I would have enjoyed director John Houston's boxing drama Fat City (1972) if I hadn't watched Rocky the night before. This is a depressing movie, perfectly described by Stacy Keach in the introduction as being about people who start at point a and end at point a. Billy Tully (Keach) is a boxer, long past his prime, trying to make a comeback while struggling with a difficult alcoholic girlfriend Oma, beautifully and tragically played by Susan Tyrrell. Ernie Munger (Jeff Bridges), on the other hand, is just starting his career and trying to make a name for himself. Houston does a superb job portraying the dark and seedy side of the boxing world. While this is done well in Rocky too, it benefits from a life-affirming ending whereas Fat City does not.
Last, but certainly not least, was my most anticipated screening of Network (1976) featuring a conversation with Faye Dunaway. I was really concerned about getting into this one so I did my final and fastest sprint down Hollywood Boulevard, from the TCL Chinese Theater to the Egyptian Theater, where I was amazed to find only a small line had formed. I easily got a decent number and was able to grab a beer at my favorite restaurant during the festival, the Pig 'n Whistle.
After learning that he is being forced to retire from the UBS Evening News due to declining ratings, anchor Howard Beale (Peter Finch) announces, on the air, that he will commit suicide during his final broadcast. He later promises to his bosses he'll apologize but instead goes on a rant, causing a huge spike in the ratings leading to his own show. Head of network programming Diana Christensen (Dunaway) looks to exploit this new-found success and also seeks to cut a deal with a radical terrorist group for a new show that would highlight robbery, murder, and kidnapping. Dunaway, Finch and Beatrice Straight all won Oscars for their performances. William Holden and Robert Duvall are incredible as well. It is one of the strongest ensemble casts rooted in a strong story and with the current atmosphere of cable news, it is even more relevant today.
Turner Classic Movies has really managed to find a huge success with their film festival. The highest level passes, which cost $1649 and $749, sold out within in 14 minutes. While some attendees complain about the films from the '70s, '80s, and '90s being programmed or their inability to get into their desired screenings, many of the people I chatted with towards the end of the festival had a wonderful time and can't wait for the next year. The only regret seems to be not fitting in an extra movie or wishing that the festival was five days instead of four.
Each year, I always wonder when they will run out of great films to fill the schedule and there was no shortage again this year as I had to select between several films in each slot throughout the weekend. If you are a fan of classic films or even if you are just a general movie lover, this event is for you.